TV ads during the Super Bowl cost big bucks: $4 million for 30 seconds of media — and that's before paying for things like production costs, agency fees and celebrity endorsements. They do, however, allow advertisers to reach more than 100 million viewers at a single time — and be part of the cultural zeitgeist.
But there are plenty of other ways to spend $4 million that don't include TV advertising at all. Here are some other things $4 million could buy your brand:
14 billion Facebook ads
Facebook's right-rail "marketplace" ads cost on average $0.27 per thousand in 2013, according to data from social ad tech vendor Kenshoo. That means $4 million could buy you 14 billion impressions, or a Facebook marketplace ad every second of every hour of every day for more than 469 years.
160 million sponsored content views.
Consumer sites typically charge around $25 to distribute sponsored content to 1,000 of their readers, according to ad buyers and native ad tech companies. At that rate, $4 million would buy your content 160 million impressions, not that many publishers could ever actually deliver them.
A movie.
"I'd make a film," said digital marketer and director Jason Zada. "Many great films are made for under $3 million. Now, this doesn't mean you should turn it into an ad, just sponsor a great piece of content. Get a good writer/director, who in turn can attract a good cast. Great cast gets eyeballs. Use the extra million-plus you have left over for a YouTube homepage takeover and to buy the keyword on Twitter. Put the movie up for free on iTunes. Sell it if it's great. Go win an Emmy versus have a bunch of drunk armchair critics debate how your ad should have had at least one more kick to the groin."


3 billion banners ads.
Average display ad eCPMs hovered around $1.28 last year globally, according to data from DMP vendor Turn. Assuming those eCPMs are approximately the same in the U.S., $4 million would buy a total of 3 billion display ads.
A publisher's entire website for the day.
"It's enormous what you could do online with $4 million," said one exec at a major media buying agency. "I've always had this idea it would be cool to one day turn off a whole site. If you were advertising a cleaning product, the site might be 'down for cleaning,' for example, sort of like the the opposite of 'this site is brought to you by.' I think $4 million could buy you something like that."
10.8 million paid search clicks.
The average cost-per-click for search ads was somewhere around $0.37 in 2013, which means $4 million would buy around 10.8 million clicks. You'd only reach an audience up to 10 percent the size of the Super Bowl's, but you could rest assured that people were at least searching for your brand or product, not crammed in a sports bar smothered in Buffalo wing sauce and beer.
Your brand on 400 people.
"You could give 400 college students $10,000 each to tattoo your brand name on their forearms," said Mediassociates executive Ben Kunz.

A 400-day roadblock on the New York Times' sports section.
A takeover of NYTimes.com's sports section costs around $10,000 per day, according to one media buyer. That means $4 million would buy it for 400 consecutive days, if the publisher didn't allow only two advertisers to buy 100 percent share-of-voice a month.
A lot of video content.
"For $4 million, we will create 100 videos about beauty, health & wellness topics and release those over the course of the year," said Maker Studios sales head Jason Krebs. "We will also give you ownership of three scripted dramas/comedies targeted toward teens/young adults. These will be in native language to the country of origin of your choice. These will all be co-produced by you, giving you IP rights in perpetuity. In total, we would reach roughly 100 million women worldwide."
10 days of YouTube masthead ads.
Ads on YouTube's homepage currently go for around $400,000 a day. At that rate, $4 million would get your ad in that slot for 10 whole days.
200 pieces of sponsored content on BuzzFeed.
Agencies say BuzzFeed typically charges around $20,000 for a single piece of sponsored content. Based on that figure, $4 million would buy 200 articles and save on some production costs in the process.
https://digiday.com/?p=62609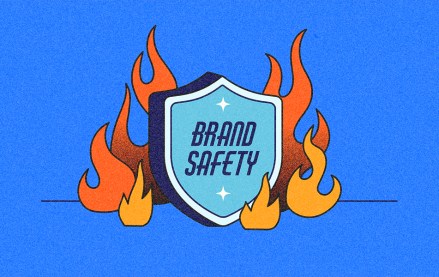 November 28, 2023 • 6 min read
"Major brands' search ads can appear on piracy, pornographic and sanctioned websites," research claims.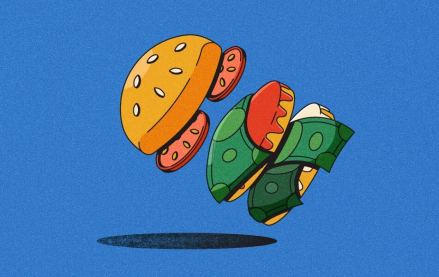 November 28, 2023 • 6 min read
As more influencers look to get into food content creation, brand opportunities are following.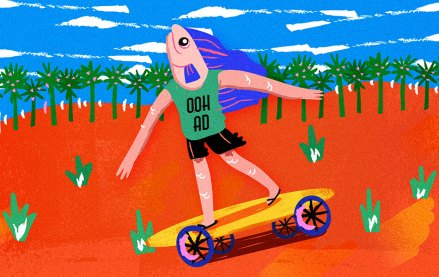 November 28, 2023 • 7 min read
As major marketers like Maybelline experiment with faux OOH, more marketers are open to the idea.