Stephen Colbert launches his own 'personal curateable' lifestyle #brand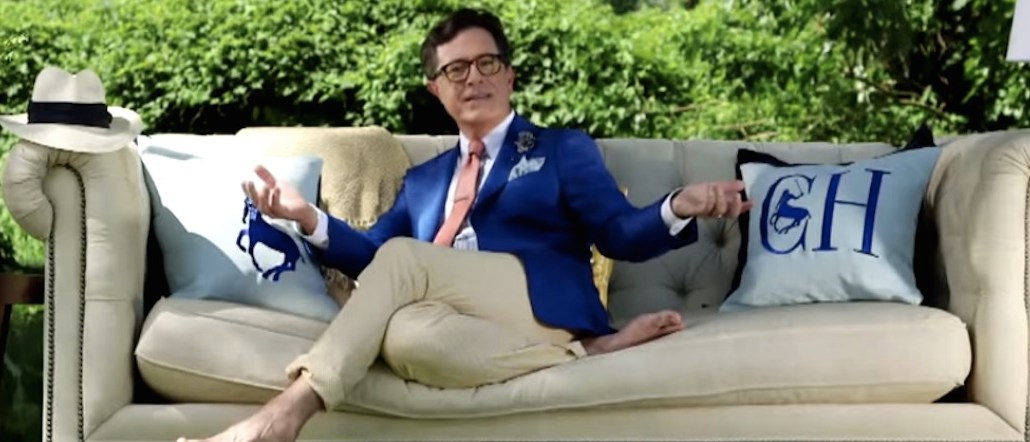 If you thought Stephen Colbert's childhood dream was to become a late night talk show, you're wrong. Rather, it was becoming a fully fledged #brand and he achieved that by announcing the launch of his lifestyle line, Covetton House.
On Thursday's Late Show with Stephen Colbert, the host amusingly skewered the obnoxious recent trend of celebrities creating lifestyle companies filled with overpriced items. One of the worst offenders, of many, Colbert points to is Reese Witherspoon's 'Draper James' charging $85 for a set of four linen napkins.
Witherspoon isn't alone, with Blake Lively and Gwyneth Paltrow also running their own equally ridiculously titled companies, too. "With all these lifestyle brands, you finally get to know your favorite celebs from the comfort of their own homepages," he says.
Celebrities' e-commerce stores have mostly been a bust. Figures are rarely available for these companies, although there were reports last year that Paltrow's Goop is about $1.6 million in debt.
Mimicking these other great entrepreneurs of our time, Colbert launched his own "personal curateable lifestyle brand." The brand's identity blends "classic Southern living, the breezy charm of the English countryside and whatever they had leftover at the prop warehouse."
One of the items on sale at Covetton House, whose motto is "Want," is a set of "beautifully hand touched suede coasters" for $175. "They're an elegant way to say to guests 'don't get these wet," he says.
Do pay attention to how elegantly the corduroy-clad Colbert sprawls himself out on a sofa in the clip below.
https://digiday.com/?p=136458