With new store types and upgraded digital chops, Starbucks is evolving its retail strategy
March 21, 2019 • 4 min read
•
•
Starbucks is looking to the next phase of its digital and in-store strategy that it's calling "new retail."
The coffee retailer recently crossed the 30,000-store mark globally. The company is experimenting with different types of stores, including premium Starbucks Roasteries and smaller formats. It has had a mobile app since 2009 and in-app payments since 2011, and mobile pre-ordering has been available since 2015. Now, Starbucks is upgrading its digital and store experiences through refreshed store designs, tech investments and a revamped loyalty program based on a tiered model.
"Building an enduring company means we are focused on how we build the next 50 years of Starbucks," said CEO Kevin Johnson, at a shareholder meeting on Wednesday.
The timing is ideal for a reset. As e-commerce and delivery companies make it easier to put products in customers' hands quickly, the field is becoming more competitive for companies like Starbucks that offer efficiency and convenience. Meanwhile, well-resourced big-box stores like Target and Walmart are upgrading in-store technology at a fast clip to keep customers coming back. As a result, Starbucks is planning what its retail experience of the future will look like.
An important piece of that is store design. Starbucks is developing a way to personalize formats based on customer behavior specific to a store location, starting with a test in New York this summer. It's the culmination of a customer insights-mining effort in certain markets the company began in the summer of 2018, including in Austin, Texas, and Glenridge, New Jersey. The company is experimenting with a flexible design model that caters to habits that vary depending on time of day.
"In New Jersey, we found that customers interact with us differently by day part, so we evolved our Glenridge store to provide convenience in the morning and comfort in the afternoon, and in big cities, it became even more important to help customers along their daily routines — a pickup store answers one part of their day effortlessly, but even in busy places like New York, customers need comfort too," Starbucks chief operating officer Rosalind Brewer told investors on Wednesday.
To keep its in-store experience tethered to digital advancements, the company is looking to outside investments in emerging tech. Starbucks Wednesday said it put forward a $100 million investment in food and retail tech fund Valor Siren Ventures, a joint initiative with private equity firm Valor Equity Partners. The fund is a way Starbucks can source outside advice on how to evolve its technology within its digital and physical stores.
"With an eye toward accelerating our innovation agenda, we are inspired by, and want to support the creative, entrepreneurial businesses of tomorrow with whom we may explore commercial relationships down the road," Johnson said.
Starbucks, like Walmart, Target and other large retail chains, is increasingly looking externally for new ideas, including through startup mentorships or investments. While these are often necessary moves, these companies sometimes encounter challenges integrating new tech tools with existing older frameworks they may already be using, said Andrew Murphy, managing partner at Loup Ventures.
"It's one thing to write a check [but] it's another thing to integrate a startup's technology into your existing often dated infrastructure," he said. "Best Buy, Target, even Amazon, have struggled to integrate technology from investments they've made."
Still, investing in retail tech startups could be a means to help Starbucks make better use of customer data it's accumulated through its loyalty program, said James Lanyon, vp of strategy and innovation at digital agency T3. Within the Starbucks app, it's offering customers more information about the products they're consuming to keep them interested, including in-app features like product traceability from farm to cup resulting from a product code scan. To keep its biggest spenders loyal, it's introducing loyalty membership tiers, and additional benefits for Chase cardholders.
"I would wager that their [startup investment] strategy is about how to leverage the data they're getting, and how they can get better data on each customer to personalize products they're rolling out, and on top of that, how the can do things like personalize menus, pricing and optimize loyalty offers — it's a data analytics play," he said.
https://digiday.com/?p=326896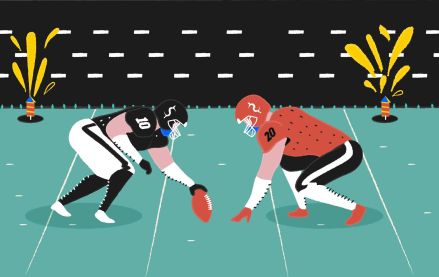 December 6, 2023 • 4 min read
In response to this challenge, the NFL's Detroit Lions have adopted a proactive strategy, introducing an extra channel for their local NFL broadcast. The objective is to broaden advertising opportunities, leverage direct-to-consumer distribution, and establish stronger connections with local fans, with the ultimate goal of increasing preseason viewership.
December 6, 2023 • 4 min read
It's been over a decade since the most recent entry in the wildly popular "Grand Theft Auto" series came out in September 2013, meaning anticipation for "GTA 6" has been building for years. Rockstar titled yesterday's trailer as "Trailer 1," making it clear that the company is poised to launch a massive marketing campaign in the lead-up to the game's 2025 release.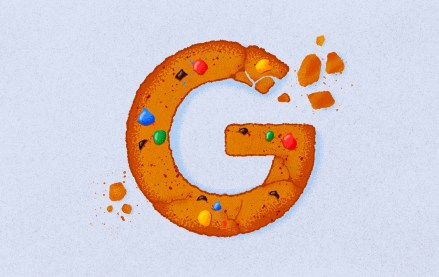 December 6, 2023 • 4 min read
A healthcare client that decided to scrap all conversion tags and cookies within weeks provides a case study for what will likely be a common experience in a year's time.