Taylor Swift just had another one of those breakups she writes songs about — only this time it's with music-streaming platform Spotify. And it's her fans who are heartbroken. Yesterday, Spotify announced that the country singer-turned-popstar and her label Big Machine had decided to remove all her songs and albums from the popular platform, upsetting a lot of her fans.
@Spotify @taylorswift13 This is the worst moment of my life. pic.twitter.com/iwWN0q300T

— Hannah Coates (@HannahLCoates) November 3, 2014
The news comes just days after the much-buzzed release of her new album "1989," which was notably absent from Spotify. Swift has previously withheld her music from streaming services (including Spotify) for a period of time after its release to give an exclusive "window" to retailers in a bid to promote physical sales. She did it with her previous album "Red" too. Yet it came as a surprise to many — not least of all Spotify — when she removed her back catalog whole hog.
"I think it came very suddenly for sure, and we have to remember that, ultimately, it's all about the fans," a Spotify spokesperson told Digiday. "She has millions and millions of fans of Spotify, and that's who we worry about. We love her, and we want to get her back."
Spotify also released an official statement: "We love Taylor Swift, and our more than 40 million users love her even more — nearly 16 million of them have played her songs in the last 30 days, and she's on over 19 million playlists. We hope she'll change her mind and join us in building a new music economy that works for everyone. We believe fans should be able to listen to music wherever and whenever they want, and that artists have an absolute right to be paid for their work and protected from piracy. That's why we pay nearly 70 percent of our revenue back to the music community."
Don't hold your breath. Joe Levy, editor at large for Billboard, told Digiday that this was also undoubtedly the result of streaming "cannibalizing" digital sales. And Swift is hardly the first artist to stage a Spotify walkout. Radiohead frontman Thom Yorke took several albums off the service last year.
"As we move toward a streaming-based eco-system, we're seeing double-digit declines in digital sales— and that's new," Levy said. "Digital sales have been growing since the advent of the iTunes store. But over the last 12 months, they have been declining and the decline has been accelerating."
Music streaming is not a lucrative proposition for artists. Spotify is a boon for fans — available either free or for a monthly fee of $10 without ads.  But it pays rights holders $0.006 to $0.0084 per stream — a pittance in comparison to CDs, which are sold at $9.99 through retailers such as Target or downloads for $12.99 on iTunes.
"What she's done by taking her back catalog off is try and encourage people to buy her back catalog," Levy said. "Taylor is experiencing an unprecedented moment. She's on the verge of selling more copies in a week than she's ever sold before. And it looks like she's out to maximize that."
She's further incentivizing her fans to purchase physical copies of the album by offering collectible photos, voice memos and "secret" messages alongside.
It also helps that she is so savvy on social, where she is effectively engaging with her fans. She not only has over 46.1 million followers on Twitter but has also been retweeting pictures of her fans with their album collectibles using the hashtag #taylurking. The hashtag has been mentioned over 59,000 times within the past 24 hours.
But Spotify isn't willing to give up as yet. The platform is playing hardball too, taking to social media, using her lyrics creatively and asking her to reconsider her decision. It is also promoting the hashtag #justsayyes, a phrase from her hit song "Love Story," to rally support among her fans.
We were young when we first saw you but now there's 40MM who say stay, stay, stay. It's a love story baby #justsayyes pic.twitter.com/n6tHkG8GCq — Spotify (@Spotify) November 3, 2014
It even curated a new playlist titled "What To Play While Taylor's Away," showing that it can take setbacks in its stride and that it has a sense of humor.
We hope she'll change her mind soon. In the meantime, check out 'What To Play While Taylor's Away' – https://t.co/6lRd0yiKBs #justsayyes

— Spotify (@Spotify) November 3, 2014
"What they've done and done well is turn the situation into an opportunity for them to show themselves as good natured, good humored and good sports," Levy told Digiday. As such, don't weep for Spotify's brand just yet.
"I wouldn't say it's a win-win. I don't think Spotify wins here, but I don't think they are substantially damaged," he said. "But I do think that Taylor stands to see gains, not just in the sales of the current record but also of her back catalog too."
https://digiday.com/?p=94384
September 25, 2023 • 5 min read
As esports winter sets in, the companies that are best insulated from the cold are the ones that designed their balance sheets for a years-long march to profitability — not the massive and rapid returns promised by some esports companies during the industry's initial wave of growth.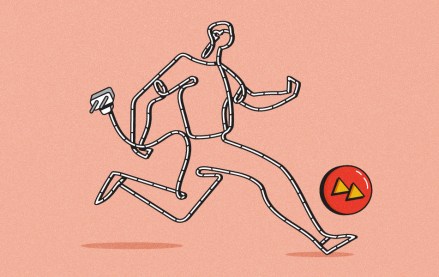 September 22, 2023 • 4 min read
Women's sports are having a moment. Brands, media companies and agencies are looking to get in on the action.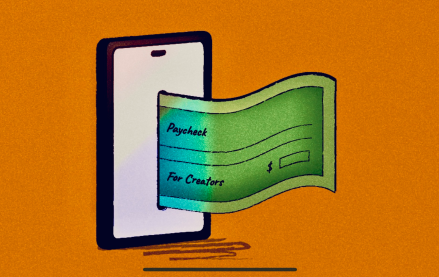 September 22, 2023 • 6 min read
The Hollywood strikes were supposed to be a game changer for many of them, but the situation hasn't quite lived up to the hype.