By all accounts, NFL commissioner Roger Goodell's Friday press conference on domestic violence issues within the league fell flat.
That pretty much guarantees the ball will remain in the court of brands, which fill the NFL's coffers. And yet, for the most part, the NFL's top sponsors have offered a series of tepid responses, as they struggle to figure out how they can speak out against domestic violence. As the Wall Street Journal wrote last week, the NFL is an important part of most brands' marketing, providing an average of 17 million engaged users, making non-participation a non-option.
"This is a difficult time for NFL sponsors," said Tim Calkins, professor of marketing at the Kellogg School of Management. "Companies want to protect their relationship with the NFL, but at the same time, they have to say they're concerned. In the long run, they don't want to walk away from the league because they'll lose out." But one person Calkins said will lose out is NFL commissioner Roger Goodell, if for no other reason than the sponsors want to see the league take a "decisive" action. "There aren't a lot of things the league can do to signify a change other than have him step down."
However, in his first public press conference in weeks, Goodell (while sipping from a bottle of Aquafina, owned by sponsor PepsiCo) said Friday that he hasn't considered resigning because he's focused on his job and changing the process and procedures inside the NFL. He added that he has to get his "house in order" and said the league will focus on training players and teams on domestic violence and sexual assault issues. Ultimately, the league's owners are likely to support him until sponsors jump ship.
"The longer it takes for this scandal to play out, the more pressure will increase on league's partners to make a move. Everyone wants answers and truth," said Jason Sullivan, managing director at Publicis Seattle. He also noted that time is of the essence.
Goodell said during the press conference that the league has been "in contact with the sponsors" and that "we are going to make a difference and [sponsors] want to see us make a difference," which the league is also prioritizing via its new initiatives.
To date, here are the other major NFL sponsor reactions:
Marriott:
On Friday morning, Marriott Hotels told BuzzFeed that it is investigating the matter and, at the end of the investigation, will "take the opportunity to review our sponsorship." It's a stronger and more decisive statement from the waffling comment it released earlier last week, which said the brand "trust[s] that the NFL will address the matter appropriately."
Nike:
After Minnesota Vikings running back Adrian Peterson was charged with allegedly beating his son with a switch, Nike, which had already terminated its contract with Ray Rice, said it would suspend its endorsement deal with Peterson. But the company also creates jerseys for every single NFL team and also spends millions on ads during NFL telecasts. No word yet on whether those things will change.
Pepsi:
PepsiCo CEO Indra Nooyi came under increased scrutiny, perhaps unfairly, because she is one of the few powerful women heading a large company that also happens to be a major sponsor of the league. She vacillated from stern to forgiving in her statement, starting with a hard line about how she was "deeply disturbed" by what she called the "repugnant behavior" of players. She commented that the league's handling of the issues was "casting a cloud" over the brand. Then, she softened her line, calling commissioner Goodell a "man of integrity," and applauded the league for taking steps to treat issues with the seriousness "they deserve."
AB-InBev:
Anheuser-Busch was also under more scrutiny from consumers, perhaps because of the plethora of well-documented research out there that links alcohol consumption to domestic violence. A statement from one of the NFL's largest advertisers said it was "disappointed and increasingly concerned by the recent incidents that have overshadowed this NFL season" and said "we are not yet satisfied with the league's handling of behaviors that so clearly go against our own company culture and moral code." The company did not mention whether it would actually cut its $1.2 billion deal with the league.
P&G's CoverGirl:
The official beauty sponsor of the NFL was targeted by angry consumers after a Photoshopped image of a Covergirl, complete with a black eye and a Ravens jersey, went viral. The brand works with the league to create makeup looks in team colors. In a statement, the brand said that it "believes domestic violence is completely unacceptable," and it is encouraging the league to "take swift action on their path forward to address the issue of domestic violence."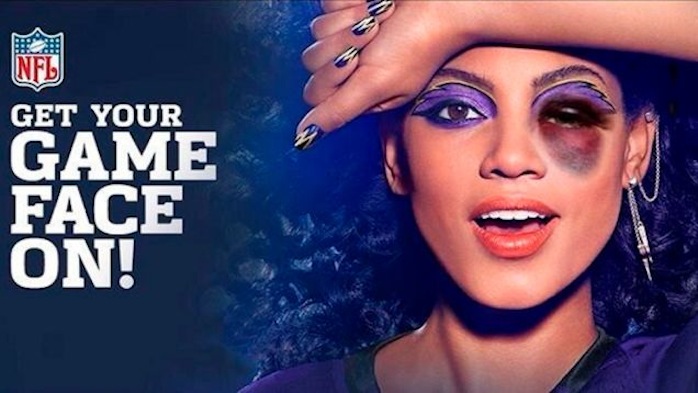 The creator of the Photoshopped image, Adele Stan of the American Prospect, said that the statement was "inadequate." While it's worth asking whether the category the sponsor is in makes a difference — CoverGirl is a women's brand — Calkins said that the issue is a concern for everybody. "You have to say you're not associated with it whether you're a soda brand or a makeup brand."
@covergirl speak for all women! Pull advertising from @nfl #GoodellMustGo #BoycottNFL pic.twitter.com/LqcMYQo2th"

— Pamela Pletz (@casunprincess) September 14, 2014
P&G's Crest:
The world's biggest advertiser, which had planned a campaign for breast cancer awareness via its Crest brand, has pulled the campaign, it confirmed Friday. The campaign was going to have players of all 32 teams wear pink mouthguards during the month of October. "Brands should recognize that domestic violence is not 'just' a women's issue; it belongs to all of us," said Catherine Halaby, associate director of strategy at Brand Union. "However, brands must be wary of appearing to take advantage of the moment to burnish their image with the glow of moral outrage." She said that P&G and Crest are taking a stand so they can avoid championing women's breast health the same month they "cheer a league with a dark cloud of possible condoned misogyny."
Radisson:
The hotel chain was the only brand to completely pull its sponsorship of the Minnesota Vikings. The suspension came after Vikings general manager Rick Spielman stood in front of a backdrop prominently featuring the brand's logo and said Adrian Peterson would continue to play.
https://digiday.com/?p=88803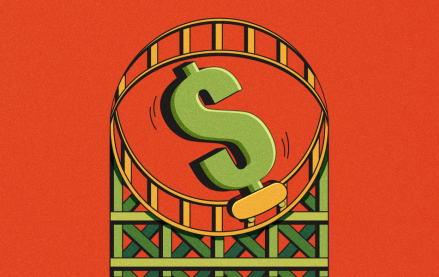 December 7, 2023 • 5 min read
In this week's Digiday+ Research Briefing, we examine the challenges facing programmatic advertising, how publishers, brands and retailers are giving up on X, and how publishers and brands are rapidly increasing their use of AI, as seen in recent data from Digiday+ Research.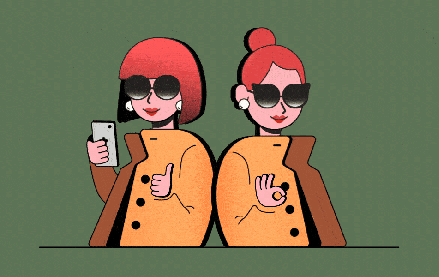 December 7, 2023 • 4 min read
The creator economy is on its way to becoming more like the programmatic market than many advertisers realize.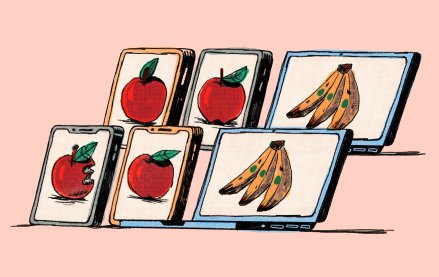 December 7, 2023 • 3 min read
Marketers for major CPG brands in particular have been managing a trickier relationship with those retailers.