Euwyn Poon had shown up just under 10 minutes late to our meeting in the lobby of the New York Hilton Midtown, where a blockchain conference had drawn him into town. The delay? The Silicon Valley founder had taken a cab in midday New York City traffic to get from Bryant Park to Central Park. 
"I'm just so used to the scooter life," he said.
Poon is one of the co-founders of Spin, a tech startup competing in the electric scooter wars. Back in San Francisco, these internet-connected, dockless scooters litter the streets. Little distinguishes the flood of e-scooters from Spin, Bird and Lime beyond their colors: orange, black and green, respectively. Even the cost is the same: $1 plus 15 cents per minute. In fact, some of the hardware is identical. The name "Spin" and the color orange are just two of the ways Poon and his co-founders are trying to win consumer love, city approval and venture capital dollars.
"In this hyper-competitive market with three players creating a very identical product, [branding] is the next challenge for us," Poon said. "As a young company, we want to embody the spirit of a company that works well with cities. Cities are our long-term partners."
Bird declined to comment on its marketing strategy. LimeBike did not immediately respond to a request for comment.
So far, Spin has spent little on advertising. The company has bought search ads in Apple's App Store to help when people search "Spin," a "pretty generic name," Poon said. They also have put up posters on the streets where the scooters are available to help drive brand awareness.
"I think our marketing guy has the easiest job," Poon joked. "A rider who wants to ride [Spin] is literally advertising our service. It's not very useful for us to have a gigantic billboard. You can download the app, but you can't summon the scooter to you. The hardware is the best ads."
Choosing a scooter tends to come down to availability. Loyalty also has some scooter enthusiasts selecting a particular scooter over another.
"I'd like to think of myself as the most passionate, unpaid evangelist of Bird. Personally, I'm very loyal, and Bird was the first scooter I tried," said Hunter Owens, who works in product at digital entertainment network The Viral Fever and lives in the Bay Area.
Desperate times call for desperate measures, such as using a sucky Lime to get to the nearest Bird. pic.twitter.com/rF9sEBSvnN

— Hunter Owens (@owens) May 7, 2018
For Owens, his loyalty to Bird is similar to why he chooses Amazon's Alexa over Google Home and Siri — it's simply his go-to voice assistant. Now, in the age of the e-scooter, scooter companies are finding their loyalists as well as cementing their position in the industry on topics like customer care and government relationships. For users, the conflict is similar to choosing between Uber and Lyft or Seamless and Caviar. At the end of the day, a car, food delivery or a scooter is just a service.
The idea of Bird loyalty doesn't scare Poon. 
"Bird, simply by having more scooters on the street, can earn some mindshare," Poon said. "Our interview with users shows that they're pretty agnostic. [They'll say,] 'I'll have the three apps on my phone, and whichever one is closest, I'll end up using.' I feel the same. If one's closer to me, I'm not going to use the other one." 
That vibe is quite unlike Lyft co-founder John Zimmer, who would rather die than take an Uber. It's early days for e-scooter startups, and Spin has focused on creating a strong brand with its relationships with users and with cities.
Of course, the people behind the three major players are different.
"You literally have a guy named Travis running the Uber playbook," Poon said, referring to Bird's chief executive, Travis VanderZanden, who formerly worked at Uber. "You have a VC running Lime, and you have us, the younger tech dudes running Spin and messing around with blockchain stuff."
When it came to choosing the company's name, Poon said his team wanted something simple and catchy that could also be used as a verb.
"We called the company Spin, not SpinBike, for a reason," Poon said. (LimeBike released its bike sharing program in early 2017 and branched into e-scooters earlier this year.) 
One of the few differences between the scooters beyond availability, battery length and stability is color. Spin's choice of orange stemmed from the team's desire to create something eye-catching. It's also a nod to early-stage startup accelerator Y Combinator, Poon said.
Poon said he's not envisioning a winner-take-all market. Rather, he likened the future of e-scooters to the competition between wireless providers and cable companies.
"Every city can pick a few, and there can be good, healthy competition. I think the user will flip from one to another," Poon said.
Poon said he and his co-founders were inspired to launch an urban transportation company, starting with bikes and then adding scooters, in part because of Citi Bike in New York. Right now, revenue for these companies comes from users, but in the future, they could become vehicles for advertising — just as the bikes and scooters are already ads for themselves.
https://digiday.com/?p=288293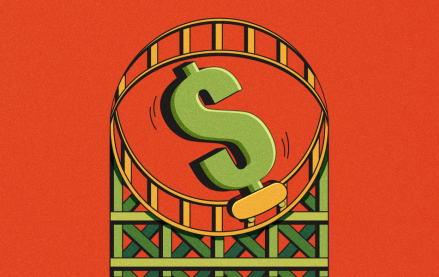 December 7, 2023 • 5 min read
In this week's Digiday+ Research Briefing, we examine the challenges facing programmatic advertising, how publishers, brands and retailers are giving up on X, and how publishers and brands are rapidly increasing their use of AI, as seen in recent data from Digiday+ Research.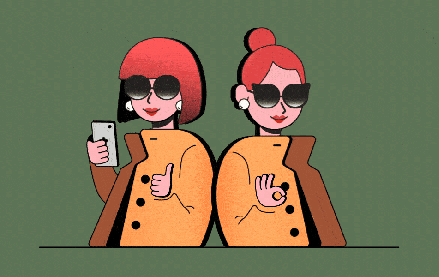 December 7, 2023 • 4 min read
The creator economy is on its way to becoming more like the programmatic market than many advertisers realize.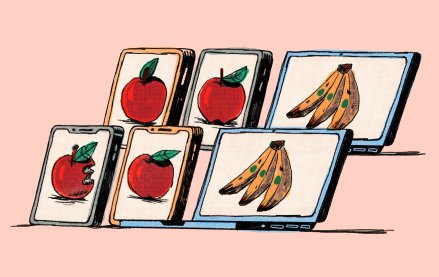 December 7, 2023 • 3 min read
Marketers for major CPG brands in particular have been managing a trickier relationship with those retailers.