If you work at an agency, you're pretty much 100 percent guaranteed to experience a variation of the following conversation in the next few months: "How's it going?" "Busy." "Well, a good problem to have."
What you're experiencing is a symptom of an affliction that plagues agencies across the boards: a "busy trap" mentality that prizes busywork over real productivity.
"It's a huge problem within agencies," said Matt Howell, global chief digital officer at Havas. "There is pride in having a meeting calendar that's 'back-to-backs.'"
Indeed, trying to get a meeting with an ad agency executive is often near impossible, with multiple assistants coordinating times and huge chunks of calendars that are just blocked out with meetings. Howell said that it's also a machismo thing — and a self-perpetuating one at that: People that are "sought after" are often the ones that tend to keep their calendars full.
Vann Graves, chief creative officer at FL+G, said his entire career he has seen a lot of "busy time" with no productivity. To be sure, these calendars aren't blocked because actual work is being done. It's simply because of meetings — a scourge in the agency world that many rail against. Graves calls them phantom meetings — when people go to meetings followed by another meeting but there's never any quiet time to actually execute or process what happened in those meetings. It's also a problem beyond optics. Howell said that creative people who actually don't perform well without quiet time suffer in a busy-trap culture because their time gets directed into meetings instead of actual work.
One big driver of the phenomenon may be that agencies traditionally bill on time. Even as fee methods change, executives that grew up in a world of hourly billings that looked at how time was spent feel the need to cram their days, said Graves. "It's a residual effect on the industry because we were all raised in the billable-hour world." The digital era also made being busy more possible: There's always more Twitter to be checked and one more email to be sent. There's also more work to be done, and less time to be doing it. 
That leads to a general feeling that if someone doesn't have their calendars full, they're slacking off. "We do a busy brag," said Noah Mallin, head of social at MEC. And it works across agencies — Mallin said he has a friend at another agency and they regularly compare how busy they are. "It's a measuring contest."
It might be darker than that: One agency vp, who said he didn't want to be named for this article, said that he finds he's increasingly "busy" with absolutely meaningless tasks — not real work. And along with his peers, he wondered if the reason for it is to cover up the fact that he isn't actually producing anything. "Lunches with clients are part of what I do, for example, and then I have meetings with my team about how those lunches went," he said. "But I realized that if I didn't have those meetings, I really would find myself at wit's end. Maybe I'm busy because if I wasn't, I'd realize I don't really do anything that important after all."
Of course, the idea of time poverty isn't new. Back in 2011, a Gallup poll reported that the more successful, or cash-rich, Americans became, the less time they seemed to have. More eloquently, a professor at the University of Texas in Austin called the time stress complaint the "yuppie kvetch," suggesting the more technologically progressive and successful people became, the likelier they were to complain about feeling time-crunched.
And yet, Howell said he hasn't seen similar issues in other places that bill by time, like in the consultancy world, for example. "The problem isn't quite pervasive there," he said. "In our industry, we have this 'being crazed is good' phenomenon because it shows that there's demand for you and what you're doing."
At Engine Digital, the company worked with agency consultancy Agency Agile to change how the company operated, setting predetermined blocks of time for meetings so people were free the rest of the day. At Grey Advertising, there's long been a "no-meeting" rule for certain days of the week. Howell at Havas is experimenting with fewer meetings and more workshopping so things actually get done.
Graves said that people feel that everything moves fast, so if they're not busy, they're doing something wrong. "They think 'I've got a lot of busy to take care of.' Busy is built into the system."
https://digiday.com/?p=185312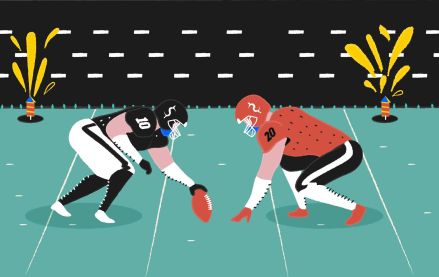 December 6, 2023 • 4 min read
In response to this challenge, the NFL's Detroit Lions have adopted a proactive strategy, introducing an extra channel for their local NFL broadcast. The objective is to broaden advertising opportunities, leverage direct-to-consumer distribution, and establish stronger connections with local fans, with the ultimate goal of increasing preseason viewership.
December 6, 2023 • 4 min read
It's been over a decade since the most recent entry in the wildly popular "Grand Theft Auto" series came out in September 2013, meaning anticipation for "GTA 6" has been building for years. Rockstar titled yesterday's trailer as "Trailer 1," making it clear that the company is poised to launch a massive marketing campaign in the lead-up to the game's 2025 release.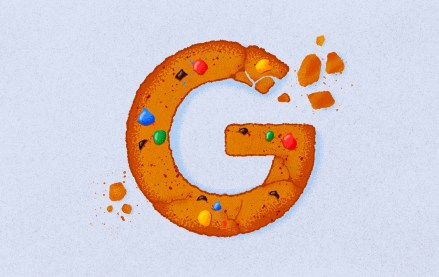 December 6, 2023 • 4 min read
A healthcare client that decided to scrap all conversion tags and cookies within weeks provides a case study for what will likely be a common experience in a year's time.