Google Plus is a bit of a Rorschach test in the digital world. Some see the next Google, and others see a failed attempt to one-up Facebook. Count Sony Music in the latter category.
Kyle Sherwin, the brand's vp of media within the creative group at Sony Music Entertainment, doesn't believe in Google Plus. What he does believe in are online display ads, despite the many predictions that banners will go the way of the dodo bird. With 20-25 percent of its overall budget going to digital, online display is of utmost importance, with banners getting 50 percent of digital spend. Digiday asked Sherwin what digital channels he does and does not believe in.
What's your take on Google Plus? Important?
Well, people much more intelligent than me are behind that. So I am reticent to constructively criticize, but I do believe that Google is less interested in seeing [it as a] competitor to market leaders and more interested in applying any data it can gather from [Google Plus] to its core business, which, of course, is search and the Google Display Network. And making [search and display] even more effective and innovative [is part of this plan], thus enabling [Google] to charge premiums. But if you want a prediction, I'm not afraid to give it. I believe it will be abandoned, publicly or privately, within the year.
What digital channels are most important to Sony Music and why?
The most important channels are the ones that drive business for us naturally. It does vary by artist, label, audience, strategy, etc. But to start, search is, of course, a key lever for us. It provides a direct mechanism for artists' core fans to get access to what they crave from us immediately.
Social channels are also significant drivers for us, but I think we are all trying to understand their role. The jury is still out on whether we believe it is a true sales mechanism. I am a huge proponent of display advertising. The intersection of imaging, interactivity, video, laser addressability and other attributes display brings is unparalleled. In fact, you see companies desperately trying to replicate the same approach in traditional media like TV.
What are some of the biggest challenges that digital media present to brands and artists?
Quite frankly, how to make sense of it all. There is so much available to us all — as businesses and consumers — that the challenge becomes how to arrive at the most opportune places, whether you are selling music as a record company or simply trying to discover it as a fan. I think that is the crucial role agencies can play — surveying, analyzing and intelligently negotiating through the massive amount of choices brands have to connect with their current customers as well as prospects. Of course, we could talk all day about attribution, lifetime value, real-time bidding and other very important specific challenges that we tackle daily, but I'm not sure how much space you have in this article.
How important is display advertising to Sony Music and why?
It's crucial. We are an image business, and our asset is people at the end of the day. Amazing, talented and creative human beings. They need to be displayed, which means we need to showcase them in the most beautiful way. While A&R [talent development] and sales and publicity and the other engines of our business are cornerstones, our design and imaging really are what build our brands. So much so that we created an agency at Sony Music called Arcade Creative Group which now applies that talent to brands. The display market has so aggressively evolved that it's quite fascinating. From behavioral to trading desks to a whole market dedicated to data, there really is nothing quite like it. Don Draper's head would pop off if he were around now.
What new media channels should marketers be eying in 2012 and why?
I'm personally very excited about how digital technology is being applied to traditional media forms. All media is using digital elements. So sometimes I feel we need a new language. But that aside, I think what the out-of-home industry is doing is brilliant. There is so much spectacular innovation in that space: from touch screens in retail windows to bus shelters that truly engage all five senses. It's amazing. I just get frustrated that we can't afford much of it. But that is also the beauty of it. Digging in and finding the efficient ways we can participate in these innovations. Our business is obviously experiencing a shrinking of physical retail so we have employed strategies to replicate that experience in digital forms. Such as our we did for our Popmarket.com business when we enabled consumers to purchase iconic music at cut-rate prices directly from an out of home billboard. Again, we could talk all day about new media forms. It's what makes this all exciting. Our agency Universal McCann is probably the best I have seen on pulsing what's next. So I also do rely on them to tell me the truth.
https://digiday.com/?p=11707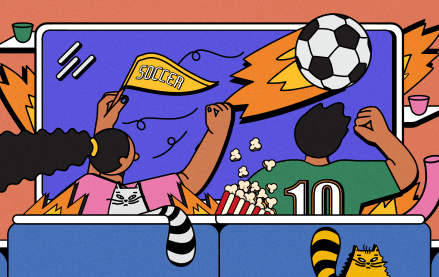 December 1, 2023 • 4 min read
Even if a game isn't make or break, sports leagues and brands want fans to be paying attention — and they're hopeful new strategies will get it.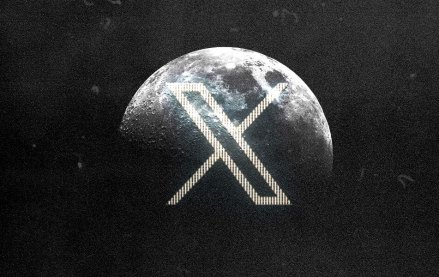 November 30, 2023 • 4 min read
In the packed DealBook conference in New York yesterday, owner Elon Musk bluntly told them to shove it.
November 30, 2023 • 2 min read
WorkTok, or CareerTok, is in full force. Combined, those hashtags on TikTok have over four billion views and it is benefiting Gen Z.