There's nothing millennials love more than ironic nostalgia, especially for time periods they haven't actually lived through.
Sonic Drive-In, the Oklahoma City-based fast-food chain with 3,500 owned and franchised outlets across the United States, aims to tap that pining for the past by playing up its shtick as a 1950s-style drive-through. But it wants to have its milkshake and drink it too by featuring more modern digital initiatives that emphasize mobile tech — touch-screen menus and screens that suggest food pairings (buy an ice-cream with your burger!) — and digital-only campaigns that build off its humorous TV spots. The company wouldn't say how much it spends on TV advertising but said that it still comprises the "bulk" of its media buys.
Sonic, this week, released a bunch of digital-only short clips created by Goodby, Silverstein & Partners featuring "Sipsters" — people who love Sonic drinks and express that love in a particularly quirky manner. The impetus was the fact that the very thing that sets Sonic apart — over 1.3 million drink combinations — was also the very thing that was confusing its fan base. The ads featuring "two guys in a car" are pretty much all Sonic does on TV, so digital is a chance for the company to branch out.
"The most social part of our business are the drinks," said Todd Smith, the chief marketing officer at Sonic. "The problem was personifying each drink so it became more accessible." "Sipsters" is the kind of campaign that brands love on social — it has the potential both to be engaging and to actually drive sales.
The brand is also investing in seriously cool technology within its restaurants. Last year, it started test-driving new screens within the drive-through from which customers could order. Soon, it will add mobile Internet and browsing capabilities to those screens. That combines with the carhop service and the '50s drive-thru concept in a powerful way. "Consumer loyalty and one-on-one experiential is a huge trend," said Smith. "We have to pay attention."
Sonic is halfway through hiring a new digital team and revamping its digital structure. The new team will be composed of IT people — engineers, developers and UX. "In my career, I never thought I'd be interviewing front-end developers," said Smith. The other half of the team is all content, with Sonic planning to hire content creators from marketing, agencies, journalism and more.
Sonic, which Tuesday lost its chief brand officer, James O'Reilly, to Long John Silver's, appears on multiple "what brands millennial loves" lists. According to the most recent estimate, by Buzz Marketing Group, it is, however, only the 10th-most loved fast-food brand, with 13 percent of the market. (Compare that to Chipotle, which comes in first with 46 percent.) But it's still, for now, a middle-of-the-pack chain.
"While Sonic has been a bit behind some of their competitors in rolling out mobile app features, they have been targeting millennials with some of their promotions by using a wide variety of social media platforms," said Jackie Rodriguez, senior manager at Technomic, which tracks the food industry.
Sonic beat earnings estimates in the first quarter, with same-store sales going up 8.5 percent, huge compared to competitor Jack in the Box, which boasts triple the market cap but only saw same-store sales increase 3.9 percent in the same period.
But compare that with Chipotle, the No. 1 fast-food chain for millennials, which reported same-store sales growth of 16.1 percent. The opportunity for Sonic, however, is huge, especially considering the brand problems for other fast-food competitors like McDonald's and Burger King. For example, Sonic already offers the option to mix-and-match and create your own menu items — something millennials love and something competitors like McDonald's are only just starting to experiment with.
Technomic data found that millennials who have visited Sonic in the last month rate it very high on what the consultancy calls "critical drivers of the guest experience," like convenience, service and food. In these, the brand earns far higher ratings than similar chains, said Technomic.
Analysts are mostly upbeat on Sonic's fortunes: Will Slabaugh of Stephens wrote in an analyst note earlier this month that "menu innovation and marketing efficiencies" will lead to an "impressive second quarter and fiscal 2015." The brand's stock price also recently reached an all-time high in January.
On social, Sonic is surprisingly cautious, despite being aware that it needs to not looking like it's playing "catch-up" for fear of alienating millennials. For example, it was a little late to Instagram, only appearing on the platform in late 2012.
"We weren't sure what to do when we got there," said Smith. "So when we started, we decided the best thing would be to take our food and make it artistic."
That strategy has paid off: Posts featuring deconstructed Sonic items gather almost double the likes other posts do. The brand is still considering what it wants to do with newer social apps like Kik.
"We don't say no, but we have to be smart about it." On Snapchat, which the brand got on in August, it began with another millennial-specific product type — the Limited Time Offer — and launched a product for a day and promoted it entirely via digital. "That kind of exclusive, 'blink-or-you'll-miss-it' offering can really capture the attention of millennial and younger consumers. They also have invested in interactive menu boards that the company says have improved customer service ratings," said Rodriguez.
"My big priority is adapting to consumers' media habits and providing content on the second and third screens, where consumers are," said Smith. "Digital gives us more room to adapt. We can do more creative that's fun."
https://digiday.com/?p=107771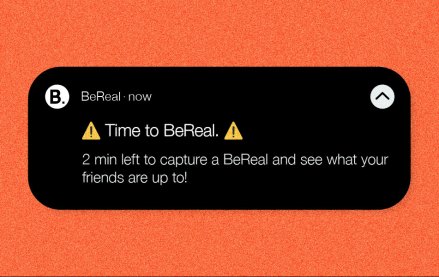 October 4, 2023 • 4 min read
•
•
BeReal launches its first global campaign, hoping to drum up buzz with users. Now, marketers are reconsidering the app.
October 4, 2023 • 7 min read
•
•
There are still those who believe that AR has a place in the marketing funnel, however big or small right now.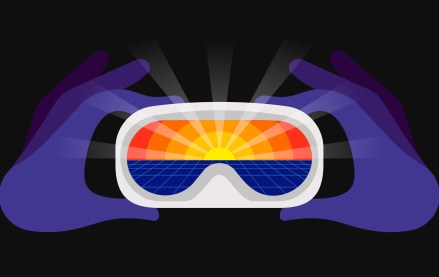 October 4, 2023 • 3 min read
•
•
With Pokémon Go revenues falling year-over-year, Niantic, its developer, is looking beyond its popular augmented reality game to generate profits.