'Some real-time adjusting': How the Boston Celtics are working with advertisers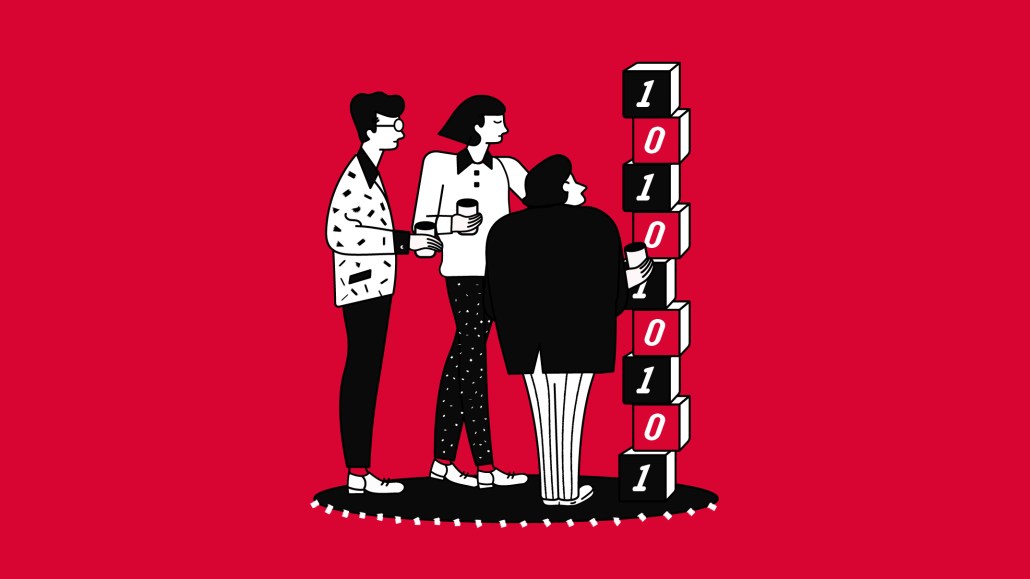 Ivy Liu
The Boston Celtics aims to get as many eyeballs on its own brand — as well as its sponsors — as possible. In recent years, the team has gone after more integrated partnerships to make this possible.
"We've got the traditional media and obviously the brand integrated into our jersey, which goes wherever our jersey goes," said Ted Dalton, Celtics' chief partnership officer, of the company's strategy to tout its partnership with its sponsors, in particular, VistaPrint which is currently sponsoring the jerseys. "So whether you're seeing us on social media, on a billboard, you know, an NBA pre-game, you know, starting lineups, Twitter, wherever that brand is, wherever our jersey is seen and [the brand is seen.]"
CELTICS' ADVERTISING BREAKDOWN
*Integrated partnerships and marketing mix *Participation in community events *Flexible approach around the playoffs *Focus on partners with similar attributes and values
Aside from the partnership with VistaPrint, which recently highlighted small businesses in New England with the Celtics ahead of the NBA Finals earlier this month, the Celtics have partnerships with brands like Dunkin', Bona, and Chick-Fil-A. The team is often featured in both digital and traditional advertising as well as participating in community initiatives for brand partners. Execs did not say how much these deals were worth.
Planning out what the team will do or how it will work with advertisers is not set in stone ahead of the playoffs. Almost three-quarters of the way into the NBA season, the team has most of its strategy figured out. However, by the time the NBA Finals started in June, Boston's plans may not be completely set and the team works to nail down the strategy closer to the games.
"We generally have a very good sense of how we want to promote the team, how we want to work with our corporate partners, our media partners across the board, e-commerce, etc.," said Dalton. "As we progress throughout the season and as you progress throughout the playoffs, then you can add [or] take away and change as you need to depending on the different series and the different teams that you're playing. We have to plan pretty far in advance, but there is some sort of in-the-moment and real-time adjusting that goes on just for obvious reasons."
Per Dalton, when scouting potential sponsors, the team looks for brands that have similar attributes and values, such as FedEx and Target, to those of the Boston Celtics when it comes to relationships with people, brand longevity, and expressing their ideals in an inspiring, engaging, and enticing way.
With the NBA 2023 season starting in October, the brand declined to reveal upcoming deals that have been inked. When the next NBA season begins, we will discover what has been signed.
As for how the Celtics spend their ad dollars, Dalton declined to share how the team breaks up its ad budget. Throughout 2021, Boston Celtics spent $36,000 on advertising, up significantly from $31,000 in 2020, according to Kantar data, which does not track social spending. Accordingly, the figures from 2020 show that spot TV is the most costly medium, and from 2021 to present, the team's ad spend is predominantly devoted to internet display, mobile web, and newspapers. The number of ads varies depending on the sponsor agreement.
Authenticity is the key to building strong relationships between brands and their communities.
While linear TV viewing is declining, the vast majority of viewers are still watching sports. "The reality is, out of the top 100 rated programs every year, sports is still 90 plus of those," said Dalton, of the current landscape. That likely helps the team in its pitch to sponsors.
That said, finding ways to integrate advertisers beyond traditional media can help "insulate whatever kind of losses that you might be seeing on linear TV," added Dalton. "It's a fully integrated digital traditional, marketing mix that we have to have for VistaPrint and for all of our partners that are looking to get the brand out there."
The Boston Celtics are keenly aware that it is vital to have everyone who associates with the brand walk away with a positive experience. That strategy bodes well for brands that see the need to foster a relationship with consumers.
"Authenticity is the key to building strong relationships between brands and their communities," said Allen Adamson, founder and CEO of Metaforce, an advertising agency that works with clients including Johnson & Johnson and Microsoft.
https://digiday.com/?p=452190