Everyone wants to know the ROI of social media. There are efforts underway to make direct ties to sales, but much of its effects are indirect. One big way that should resonate with most marketers: Social is determining their search ranking.
Search engines are factoring social connections in the ranking algorithm, and that means that brand content online — on a corporate website, an e-commerce destination, blog or a product landing page — needs to have social activity around it. Antisocial brands are going to miss out.
Zappos is an example of a brand that has its social SEO strategy in tact and is reaping the benefits. When searching for Zappos on Google, the organic search results list Zappos.com followed by the brand's Twitter profile, Facebook page, the Zappos Blogs, Zappos' YouTube channel and the brand's Google Plus presence. The Zappos social content found in its organic search results can boost the number of links to its website content. This has the potential to increase search-referred traffic to the site and also could potentially drive more sales.
Natural search results are very much intertwined with social media. Social media is teaching people to interpret and filter their inputs based on their social network. People trust each other more than they trust branded content. The opportunity for brands lies in cultivating loyal customers so they then go on to market the brand to their friends.
Zappos wants to make its entire service more social. It has options to share product recommendations and ratings and reviews. That has SEO benefits, since those shares represent new content. The company famously encourages its employees to participate on Twitter and Facebook, which has turned its link acquisition into overdrive. Zappos' blog strategy also helps in its SEO strategy.
While most companies have one or two blogs at most, Zappos has six: More Than Shoes, Fashion Culture, Zappos Family, Zappos.TV and CEO and COO Blog. Additionally, Zappos' content strategy on its social assets is also helping boost search rankings for its social media destinations. The company shares content like product images that link to its online catalog, videos, status updates and news about issues related to the company. Content is king when it comes to search rankings.
Google uses signals from third-party sites to determine how relevant a certain page of Web content is to a certain search. This started as a measurement of the quantity and the quality of links pointing at a page of content from other Web pages. As the prevalence and importance of social network content has increased, so too has the search engines' valuation of links coming out of social media and pointing to pages of traditional Web content.
"So in a very clear sense, social media and natural search are very much integrated," Jonathan Ashton, executive director of search and analytics at TBWA. "A brand strategy must take into account the interplay of these forces to understand how to better connect consumers with the right information."
This makes the social media manager's job even harder than before. Brands are even more focused on driving action and reaction around their social content. Good content is key here. Let's face it, if you have good content, consumers will interact with it through likes, retweets and all of the other various social interactions. Good social content equals high search ranking.
"The SEO industry, at least those those [companies that] aren't already adept at social media, is scared shitless," said Jason Falls, CEO of Social Media Explorer, a social consulting firm. "They've been able to charge thousands of dollars a month to game the system and engineer back links and post to directories and do some cursory on-site keyword structuring. Now those factors are being watered down by the new social signals in the algorithms. If an SEO out there doesn't know social or isn't adjusting to factor social signals into their work, they probably know they're about to lose a big chunk of that marketing spend."
All of the major search engines use the data feeds from Twitter and Facebook to rank a company in the organic search results. So, the more a company posts, the greater the likelihood that its Facebook and Twitter pages come up in the organic search results. Zappos posts on both Facebook and Twitter several times a day. The company regularly promotes search-optimized content and assets. The content gets noticed and consumers comment, like, retweet and share it. The increased exposure attracts more fans and followers and indirectly drives more links. Increased links grow search and referral traffic, leading to better search rankings for the many specific product pages on Zappos.com.
Brands that produce video content for YouTube also reap the benefits of better SEO. Zappos adds videos to YouTube several times a month. The videos get hundreds of views, comments and likes.
"User comments, product reviews and the power of word of mouth necessitate a change in the way that brands are marketed," said Ashton. "All of the effort and expense of building a brand can evaporate in an instant if an individual consumer connects with another consumer who has had a poor experience."
https://digiday.com/?p=10412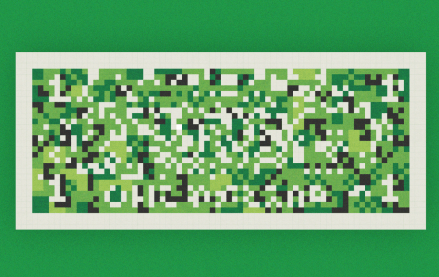 September 21, 2023 • 3 min read
Ducati has legitimate reasons to investigate Web3 tech as a marketing tool. Building a community of Ducati enthusiasts, or "Ducatisti," has been a core element of the brand's marketing for decades.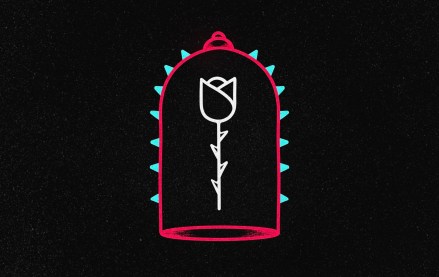 September 21, 2023 • 5 min read
In this edition of the weekly Digiday+ Research Briefing, we share focal points from Digiday's recently released reports on agency and brand confidence in TikTok, and on how publishers are making Instagram work for them.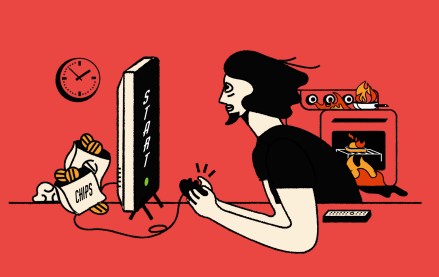 September 21, 2023 • 4 min read
While this is the first gaming related livestream Fandom has done with Instagram, it's part of a bigger push to celebrate and embrace the vast gaming community among the Gen Z demographic thriving on Instagram's platform.