If you ask most brands what their No. 1 complaint with social media marketing is, the answer will likely be not being able to tie their efforts back to sales and ROI. But up until recently, social media has mostly been an ego game of brands piling up followers, fans, likes. Ask for specifics of the value of all this, you'll hear some murmurs and buzzwords.
There's hope on the horizon. Recent efforts underway show it's possible to blaze a clear path between social media marketing and sales. No need for fancy survey methodologies or fuzzy brand-lift metrics.
Take a look at what American Express is doing in social, letting cardmembers sync their cards with Foursquare, Twitter and Facebook. When American Express card holders sync their cards with Foursquare, they receive location-based deals and offers directly to their AmEx cards. Those who sync their card with Facebook, as part of the "Link Like Love" program, see deals in their newsfeed on Facebook, based on which companies they talk about and like. Consumers that sync their cards with Twitter, get savings loaded directly to their cards when they tweet using special-offer hashtags. The "Link Like Love" program lets brands and retailers tie sales back to efforts on platforms such as Facebook, Twitter and Foursquare, using the AmEx application programming interface.
"We brought to market our Smart Offer APIs a little over a year ago at SXSW, and it is changing social commerce because of our closed-loop business model," said Bradley Minor, vp of social media communications at American Express. "As an issuer, acquirer, and network, we have end-to-end transaction information. The closed loop allows us to directly connect merchants and cardmember spend. Link Like Love is a win for merchants who now have a one-stop-shop for delivering relevant offers to customers, while also receiving reporting on the success of their social marketing efforts."
With "Link Like Love" cardmembers can choose the deals they want and then use their card as they usually do. For example, cardmembers that like Whole Foods Market on Facebook or check in on Facebook Places, will get deals and offers from Whole Foods Market. AmEx automatically credits accounts after purchases.
This is a big shift for retailers wary of social media guru talk of "engagement" and "brand affinity" being cover for "no hard metrics." This about ringing cash registers. Furthermore, the fact that these sales can be tied directly to social media efforts, is what really makes the AmEx offering so unique.
"The retailers benefit from the incremental sales, since the deals are linked to the use of the [AmEx] card for a purchase," said Wilson Kerr, vp of business development at Unbound Commerce. "Seems to be a very powerful new way to link consumer advocacy with tracked incremental sales and store visits."
The question is, why haven't the other credit card companies followed suit and launched similar programs? The closest thing out there right now, comparable to any of the sync programs that AmEx offers, is Visa's partnership with Gap that lets shoppers at Old Navy, Gap and Banana Republic with Visa cards sign up to receive offers that are tailored to them, directly to their mobile phone. The program eliminates the need to clip, print or carry coupons. To redeem an offer, the enrolled customer simply presents the text message with the promotion code or barcode at the register, allowing the merchant to tie the sales back to a specific promotion. Visa could potentially expand this program to include offers and deals via social media destinations such as Facebook, Twitter and Foursquare, but we have yet to hear of such developments.
Another company with a real opportunity here is Google. Its Google Plus platform could probably benefit from partnering with a company like Mastercard to roll out deals and offers to Google Plus account holders. Who knows, it could even boost engagement on Google Plus, which has recently been called a ghost town rather than a social media property. The opportunities are definitely there and the companies in this ecosystem have their eyes on the prize. We'll likely see a few new developments from competitors in the space, which will challenge the American Express program. But for now, the ball is in AmEx's court.
Already brands like 1-800-Flowers, Best Buy, Century 21 Department Store, The Cheesecake Factory, Dell, FedEx Office, FTD, Gulf, H&M, McDonald's, Seamless.com, Sports Authority, Ticketmaster, Virgin America, Whole Foods Market and Zappos.com are working with AmEx's Twitter-sync program to drive sales via Twitter.
The latest brand to hop onto the Link Like Love (Facebook-sync) bandwagon is Pepsico's Quaker. Quaker is the first CPG brand to join American Express' Link Like Love platform, which boasts 40,000 syncs since its launch last summer. American Express cardmembers who use the Link Like Love application via Facebook and have access to the deal can purchase a pack of seven, full-size Quaker products for $25. They'll then receive a $10 credit on their next statement so the net spend comes out to just $15.
"We're particularly excited about this not only because it offers a unique way to get our products in front of a younger consumer who may not be looking for us in the aisle, but it also means Quaker is the first consumer packaged goods company to partner with American Express on a Link, Like, Love offer," said Jody Menaker, communications manager for Pepsico's Quaker.
https://digiday.com/?p=9916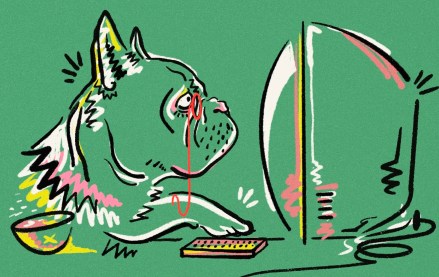 October 2, 2023 • 7 min read
•
•
When it comes to agencies, both of Meta's older sibling social media platforms may be past their primes.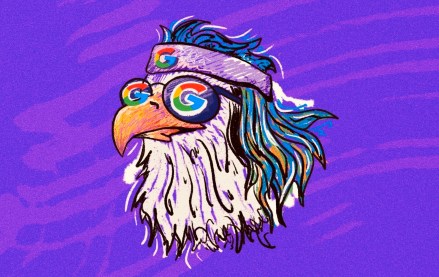 October 2, 2023 • 3 min read
•
•
The legal battle sees Apple and Google et al attempt to conceal their inner workings, developments that mirror the experience of their media customers.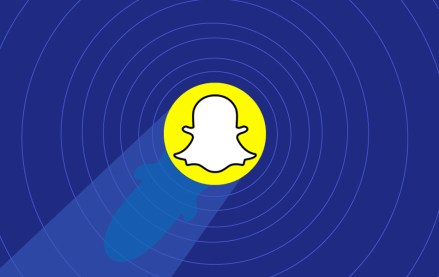 September 29, 2023 • 3 min read
•
•
"We are not diminishing the importance of AR," he said. "In fact, we are strategically reallocating resources to strengthen our endeavors in AR advertising and to elevate the fundamental AR experiences provided to Snapchat users."