So FLoC trials are delayed in Europe thanks to GDPR. Now what?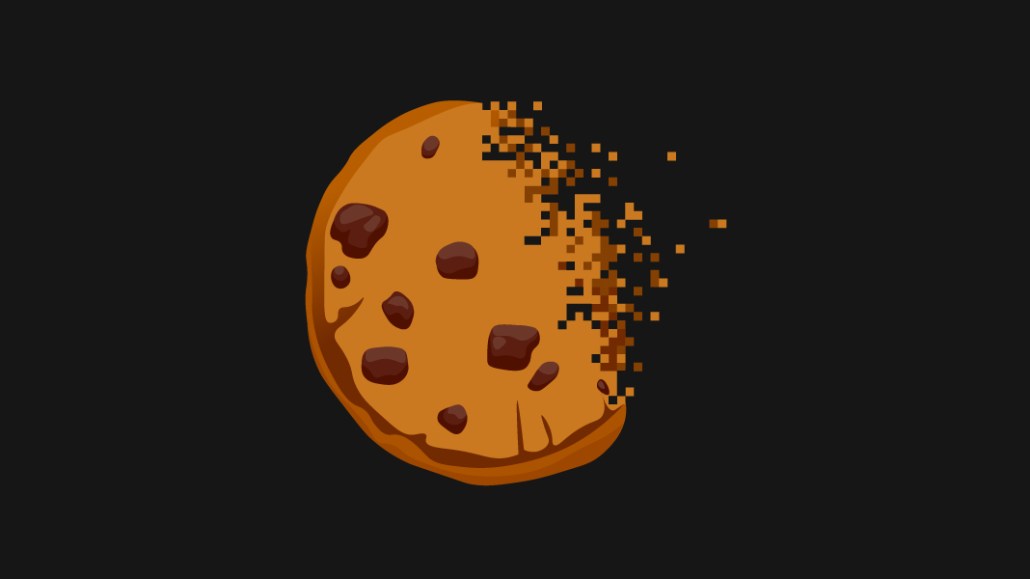 Marketers are showing signs of strain but not panic as the initial furor over the delayed test of Google's cookie alternative in Europe settles.
Most industry execs have been through these setbacks before. They know that each time the strain is different — and that each time companies adapt and bounce back. Even so, the uncertainty ripping through the online industry is daunting. As ever, Google's protracted pivot to privacy remains a byzantine maze of conflicted emotions.
Here's a primer to explain how what has happened, who it impacts, and how it's all likely to net out over the coming months.
First things first. Get me up to speed on what the delay means.
Marketers across Europe who were planning to test-drive Google's FLoC (or Federated Learning of Cohorts) will have to wait a little longer over the coming weeks. Google's proposal for privacy-friendly targeting can't be tested until it's compliant with Europe's privacy laws, as AdExchanger first reported. For now, Google will not make FLoC available for testing in countries where the General Data Protection Regulation and ePrivacy Directive are in place i.e the most complex markets in terms of privacy regulations. And from Google's perspective, that might be a blessing in disguise — even if it does mean it's on two different timetables for Europe and the rest of the world.
Will it stay this way for long?
Not if Google has anything to do with it. Chrome product manager Marshall Vale explained in a tweet that "we are starting this FLoC origin trial for users in the US and select other countries, and we expect to make FLoC available for testing worldwide at a later date."
Still, Google product managers aren't Google privacy lawyers and this is an issue only the latter can resolve.
And this is where it gets tricky.
The way FLoCs work without personal data is abstract at best. Technically, there's nothing that would constitute personal data in FLoCs; no IDs, audience names or memberships are contained or subsequently shared from them. But it's not the process a privacy lawyer would be wary of — it's the product. In fact, it could be argued that the targeting options made available to advertisers via FLoCs could be perceived as too personal to the end-user. In the end, the delay will come down to how quickly privacy lawyers understand how FLoCs work — something that could take a while if the time it took them to get their head around cookie matching is any estimation.
In layman's terms, FLoCs can be built to be privacy-preserving so that no identifiers are exchanged between ad businesses using it for ad targeting; anything personal stays on the system of the respective user of the browser. Put another way: it's the AI that's trained to sort someone's personal data into a specific FLoC that gets shared, not the data itself. That model is then shaken together with other models from other browsers centrally to create a cohort that's shared back with the person's browser.
But that process doesn't mention any consent collection to share the data in FLoCs — should Google be worried?
Here lies the rub: the issue for Google is that during the assignment process of FLoC there's no consent collection mechanism in place — as it stands. So there could be a sting in the tail regarding whether federated learning is deemed safe by a Data Protection Addendum if there's no consent manager involved when FLoCs are being sorted.
Are marketers worried about the delay?
Preparations for FLoC may be happening more slowly than marketers thought, but they still need to deal with it. In fact the news about the use of FLoCs in the European Union "hasn't derailed any specific plans to test FLoCs in the EU for our clients," said Tyler Pietz, evp of global data at data-centric agency MightyHive, which works with clients including global snack food maker Mondelez. He said most multinational brands tend to use the U.S. as a staging ground for new tech and strategies so they may not have had plans to test FLoCs in Europe quite yet, "For most of our global and multinational clients, what's important to them is having the option to test it in a market that is sophisticated enough to yield insights that would apply more broadly to their business, so for many of those clients, the U.S. is one of their preferred markets to run these types of pilots in."
Is the delay likely to have a wider knock-on effect?
Based on interviews with seven ad execs, the overriding view seems to be that the delay won't cause too many disruptions to plans. If anything, it could give the sector more time to prepare. Google, goes the thinking, won't want to jeopardize its ads business in any way so would sooner delay its plan to block third-party cookies, than force the industry into a situation where there are markets that can and can't use FLoCs. "At the end of the day Google's business isn't built on Chrome it's built on ads, so even if the browser team want to stick to that January date it's hard to see how senior management would allow that to happen if FLoCs only work outside of Europe," said Jochen Schlosser, chief technology officer at ad tech vendor Adform. "That's a big risk factor on their European ads business."
After all, advertisers like Google because it has global solutions. If Europe isn't part of that equation then advertisers lose one of the main benefits of advertising on Google.
Could the delay of FLoCs in Europe be an opportunity for rival solutions?
Yes in the sense that publishers can't really afford to wait for Google to fix the problem. Not when there's an opportunity to bring incremental revenue, especially from Safari browsers for example, via the other cookieless alternatives that have a clearer pathway in Europe. "If you were betting on FLoCs to secure your business then you should now evaluate other cases if you hadn't already because the original strategy is under pressure," said Schlosser.
Digiday platforms data and privacy reporter Kate Kaye contributed reporting.
https://digiday.com/?p=407697