Snapchat has a bad ad problem, but buyers aren't fazed
January 15, 2019 • 4 min read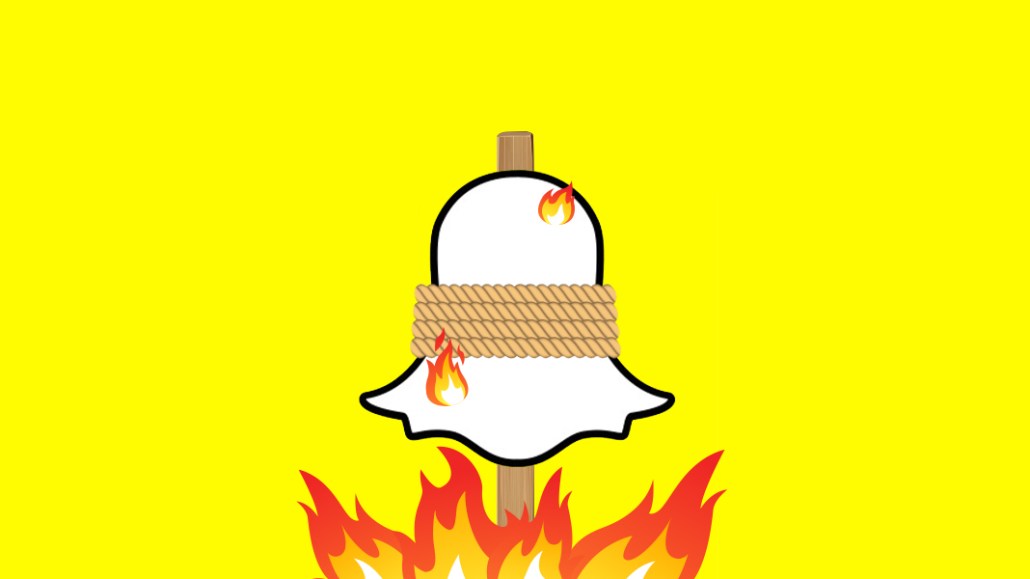 For years, Snapchat has been heralded by publishers and ad buyers for its brand-safe environment, driven by the fact that Snapchat Discover has the benefit of an exclusive set of publisher partners supported by human editors. But these days, Snap's ad network is not so protected. As Snapchat has grown its self-serve ad system, the company has opened itself up to bad actors and scrutiny — but don't expect that to impact marketers' Snap budgets just yet.
On Jan. 11, Holly Archibald, a 21-year-old actor from Scotland, tweeted screenshots of a Snapchat ad that directed to a fake-news story about celebrity Chrissy Teigen promoting weight-loss pills. Teigen tweeted about 80 minutes later that she had asked the company — which could mean the publisher The Panda Readers or the product Keto Fit Premium — to remove the story. In response to the ad, Snap removed the ads, suspended the advertiser and reached out to Teigen's management, a Snap spokesperson told Digiday. The company is working to build technology to stop such violations and grow the teams that address the situation, the spokesperson added.
This is not the first instance Snapchat has been in trouble for a bad ad. In fact, Teigen cited a Snap ad that made light of Rihanna's domestic violence among her reasons to stop using Snapchat in March 2018.
Ad buyers said the existence of an ad promoting fake news reflects poorly on the platform.
Kerry Perse, managing director of social at Omnicom media agency OMD, said that Discover is no longer the highly curated space that it used to be. "One of the reasons advertisers were drawn to the Snapchat Discover platform was because the content was highly curated and reviewed for editorial quality. While we certainly understand the need to scale the amount of content and number of influencers featured in the Discover section to attract more audiences with broader interests, we would love to see the same safeguards put in place to preserve the desirability of the inventory," Perse said.
Others also called for more brand-safety measures from Snap as the company aggressively tries to build its ad business. Jeff Ratner, chief media officer of iCrossing, said he would like to see Snapchat invest more in its brand-safety efforts. "When you consider stewardship and protection, the bar continues to be raised in terms of how an aggregator and social network has to look after its consumers, advertisers and supermodels. It is yet to be seen whether or not Snapchat has the tools and sophistication in place to do that successfully," Ratner said.
But don't expect the situation to provoke advertisers to stop spending on Snapchat. Some are attributing the fake Teigen ad as growing pains that come with a digital ad business that's still growing. Snap reported revenue of $298 million for the third quarter of 2018, up 43 percent compared to the previous year. In May, Snap touted that 95 percent of Snap ads, excluding Story ads, were programmatic.
"Snapchat is experiencing the challenges of moving toward an automated self-service model, including the need for better processes and controls when it comes to reviewing and approving ads on the platform," said Joshua Lowcock, global brand safety officer at UM.
Troy Osinoff, co-founder of digital marketing agency Juice, said he's had a great last quarter with ads on Snapchat, noting his clients had up to 60 times return on ad spend on Black Friday.
"Unfortunately, fake news isn't going anywhere, and there is paid spend on it across all platforms. From Taboola to Facebook, this isn't a problem exclusive to Snapchat. We've seen some amazing results from Snapchat over the last few months. We can't penalize our clients because these ad platforms aren't 100 percent full-proof against fake news," Osinoff said.
Snapchat users might not feel the same way.
Snap declined to share where the ad appeared. Archibald, who spotted the ad, told Digiday she did not remember which publisher's edition it was in. "It was properly advertised as an article with just another clickbait title by Snapchat, and then once clicked, it became clear that it wasn't an article at all but was just a completely fabricated ad for this keto product," she said.
The Teigen ad is providing yet another reason for users to abandon Snapchat, just like Teigen did last year. Archibald told Digiday that Snapchat users like herself should not have to be propositioned with scams and be forced to see these types of weight-loss narrative when using social media.
"I'd honestly just encourage [Snap] to look at how they restrict and regulate these ads — if they even make an effort do that at all — because so many people are fast losing respect for them as a company and platform," she said.
https://digiday.com/?p=318310
September 25, 2023 • 5 min read
As esports winter sets in, the companies that are best insulated from the cold are the ones that designed their balance sheets for a years-long march to profitability — not the massive and rapid returns promised by some esports companies during the industry's initial wave of growth.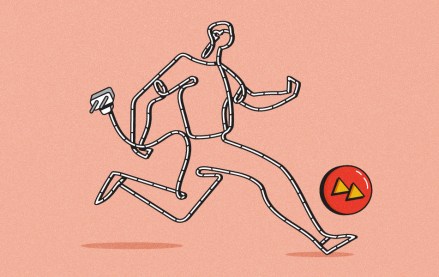 September 22, 2023 • 4 min read
Women's sports are having a moment. Brands, media companies and agencies are looking to get in on the action.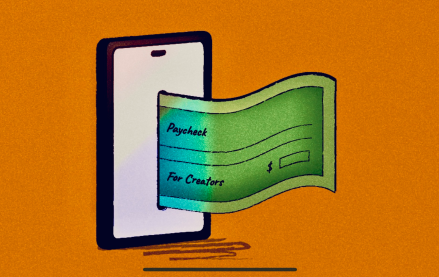 September 22, 2023 • 6 min read
The Hollywood strikes were supposed to be a game changer for many of them, but the situation hasn't quite lived up to the hype.