Small brands are jumping on Twitter's buy-button integration
October 1, 2015 • 3 min read
•
•
Millions of small businesses now have access to Twitter's buy-button integration at an important point on the path of purchase: organic conversation.
The social network has announced a partnership with commerce hubs Demandware, Bigcommerce and Shopify to make buy buttons available to the brands whose e-commerce stores are powered by the platforms. The buy buttons will surface both in sponsored tweets from the brands, as well as alongside anywhere a product link is tweeted.
For Flash Tattoos, a Bigcommerce brand, that could mean major conversion if Beyoncé chooses to tweet about her collaboration with the temporary metallic tattoo brand. Now, she likely won't — the superstar hasn't tweeted from her account since 2013 — but Flash Tattoos is betting that a collaboration with her name attached will attract plenty of social media buzz. Beyoncé and Flash Tattoo fans who catch the conversation on Twitter will find an instant buy button anywhere there's a link.
"Our brand grew out of social media conversation," said Flash Tattoos founder Miranda Burnet. Burnet added that while Instagram is an important platform thanks to the tattoo's visual nature, the team is hoping Twitter's buy buttons give the brand another avenue for growth.
"A core part of our marketing is that organic word of mouth — fans wearing and sharing the product," said Burnet. "So Twitter is the go-to platform to get that real-time feedback, encourage the conversation and convert customers."
Twitter's Buy Now integration, powered by universal instant-buy platform Stripe Relay, aims to make purchasing from tweets frictionless. Users will enter their credit card and shipping information once; after that, they're one product page and two clicks away from purchasing directly within Twitter. In addition to the three platforms, PacSun and Adidas will also be implementing the buy buttons.
Man Crates, an online retailer that specializes in curated gift boxes for men, is another Bigcommerce brand that will be integrating click-to-buy buttons on Twitter. According to founder Jon Beekman, the brand is looking to be an early player in linking social and commerce. He called it the "way the world is moving."
"Even if, a few years from now, we're talking about something completely different than buy buttons, this is the first step in bridging social activity and purchases," said Beekman. "This is where we're seeing that initial innovation."
For many brands, buy-button technology raises concern: In order to facilitate transactions on a third-party platform like Twitter, brands must forfeit both consumer data and control over the buying experience. Both Flash Tattoos and Man Crates — small, growing brands — said that the allure of gaining new customers trumped any hesitation.
"Those logistics aren't as big of a concern as making the product more widely available," said Burnet.
Beekman added that while Twitter is a great starting point, Man Crates is open to testing buy buttons on other platforms like Instagram and Pinterest, as well.
Instagram, for its part, recently opened up its buy-button platform, which is only enabled in sponsored ads, to all brands. As a result, less-than-visually-appealing ads from perpetrators like Walmart began popping up in some feeds at the dismay of those who carefully curate their Instagram followings.
Twitter, a crapshoot of content as is, likely won't have to worry about that problem.
https://digiday.com/?p=138592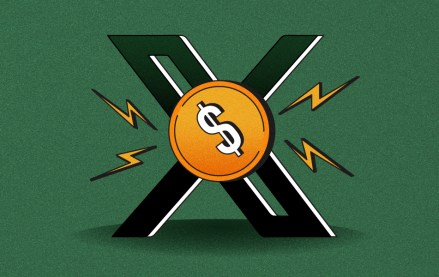 December 4, 2023 • 4 min read
Less competition for ad inventory means lower prices, but at the cost of associating with a platform facing ethical challenges.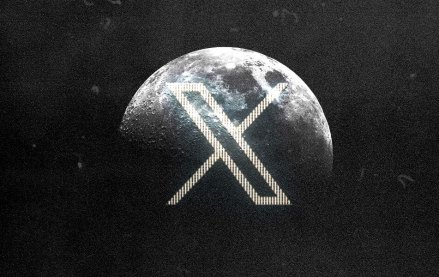 November 30, 2023 • 4 min read
In the packed DealBook conference in New York yesterday, owner Elon Musk bluntly told them to shove it.
November 30, 2023 • 2 min read
WorkTok, or CareerTok, is in full force. Combined, those hashtags on TikTok have over four billion views and it is benefiting Gen Z.