Buying products from inside a video is not a new concept — YouTube introduced a click-to-buy feature in January 2009 — but more online retailers are experimenting with interactive video sales as the interfaces improve and touchscreens become ubiquitous. Shoppable video is growing up. But without compelling statistics to back up its efficacy, it still has a ways to go.
In the past year, 39 department stores produced and released at least one shoppable video, including Sears, Kohl's and Mr. Porter, according to business intelligence service L2. Brands like Nike, Target and Walmart have worked with Fuisz Media, a tech vendor that enables companies to add interactive elements to their videos. With those elements in place, consumers on laptops, tablets and phones can hover over and click on (or tap) specific products to get more info, share them on social networks or make purchases.
Tech vendors contend that adding interactive elements to a video boosts consumer engagement, leading to more sales. One shoppable video startup, Cinematique, shared some recent campaign stats with Digiday. GAP, which used the Cinematique platform for its "Back to School 2014" campaign, saw 5.9 percent of video viewers click through to a product detail page, according to Cinematique. Another campaign from French clothing retailer Petit Bateau led 13 percent of viewers to its e-commerce site.
"The results are drastic," said Cinematique CEO Randy Ross. "There's no question that everyone has a device that's touchable, everyone has good Internet connection speeds and it's really easy to create quality video content these days, so all of these factors make the time right [for shoppable video]."
But there's little independent research on the effectiveness of shoppable videos, a chief reason retailers have been hesitant to make it a major component of their marketing strategies, said David Marcotte, svp of retail insights at Kantar Retail.
"They can't be throwing resources at stuff simply because it's technologically cool," Marcotte told Digiday. "If they're going to commit to it, they want to know it's going to sell."
Consumer demand for shoppable video, meanwhile, is effectively non-existent. Nobody will select a retailer based solely on the fact that they make shoppable videos, argued Marcotte.
"Ninety-nine percent of the time, if it's there, the consumer will use it," he said. "But I sincerely don't believe that anybody is looking for it. Nobody is going shopping demanding this."
Retailers can also run into user experience issues when they repurpose existing video content as shoppable videos. High-end fashion retailer Net-A-Porter turned a video for Temperley London's summer line into "a touchable experience," but the rapid cuts leave little time to tap on and investigate the items within.
"It's definitely something we're working with these brands on: to rethink why they're editing the content the way that they are," said Cinematique cofounder Kyle Heller. "They have to be conscious that they're building an interactive piece, and it's just a matter of people getting used to that."
Special content creation (like this shoppable episodic film from Target) can get pricey, but the core tech isn't too expensive: A basic plan at Cinematique costs around $100 a month. But there's even cheaper (if less flexible) shoppable video functionality on YouTube, which has added a number of features that help translate video views into sales, including annotation links and a commerce-friendly channel layout for retailers. Unilever's TRESemme brand uses the layout on its YouTube channel, which boasts a products section along "how to" fashion tips.
Brands like Juicy Couture and Asos, meanwhile, have used YouTube annotations to enable video viewers to click through to product pages, pausing the video content while consumers check out the product.
In the broad scheme, shoppable video remains a novelty for most marketers, but both retail analysts Digiday spoke with would encourage brands to experiment with the format to see if it works well for them.
"It takes time, it takes energy, it costs money," said Paula Rosemblum, an analyst at Retail Systems Research. "But retailers are recognizing there's no homogeneous way shoppers want to shop … it's certainly appropriate and useful for retailers to use every tool available as long as it's appropriate for their consumers."
https://digiday.com/?p=93391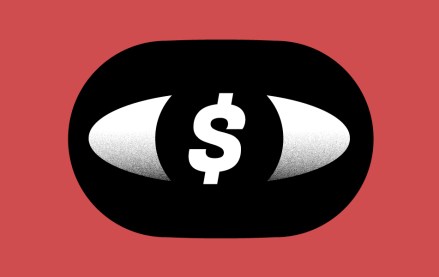 December 5, 2023 • 3 min read
The latest edition of the ANA's programmatic transparency report claims $22 billion can be saved by drastically cutting the ad tech bloat.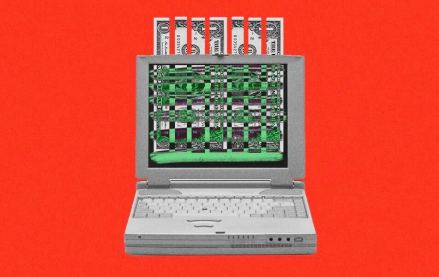 December 5, 2023 • 5 min read
Agency clients still see programmatic as an important part of their marketing budgets. But, overall, the uncertainty around programmatic could be causing them to lose confidence in online display ads as a marketing channel, and, as a result, agency clients are investing less in online display.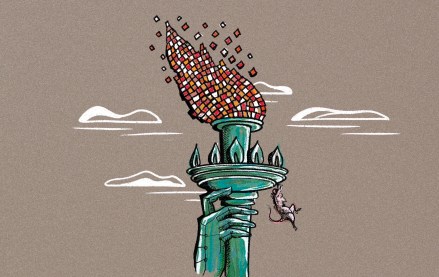 December 5, 2023 • 3 min read
There's a global AI race and different regulations in different countries might be slowing down – or speeding up – innovation. Here is a breakout of how regulations are being shaped on both sides of the Atlantic.