This is "View from the Top," the latest in a Digiday series featuring creative leaders talking about their career paths and leadership perspectives. Read previous interviews here.
Sharon Napier is the chief executive of Rochester, N.Y.-based Partners + Napier and is a bit of an anomaly in the agency world: She never worked at a "big" ad agency, she earned a master's degree in her 40s and she didn't hang her own shingle until she was in her 50s.
The 135-person shop, which also has offices in New York City and Atlanta, was formed in 2004, when Napier, along with three other partners, bought the Rochester offices of the Wolf Group after Wolf Group Integrated Communications, closed shop.
Since then, she has managed to turn it into one of the biggest small agencies in the business: Today, the firm counts AT&T, Delta and Keurig among its clients.
Digiday recently spoke with Napier, who shared her thoughts on team sports, collaboration (before it was a buzzword), and women in business. Excerpts:
Growing up, you were really into sports. Do you think that informed your leadership style?
I just played basketball in my backyard for hours and trained on my own, just by myself. I loved being a good athlete: It made me feel confident. One of the things I always think about is how you go from being a high school sports star to college, where you're not a star, and then work your way up to becoming one. What I understood from that experience was that knowing what your role was when you go into the game is really important.
What was it like growing up?
One of our values at the agency is courage, ingenuity and family. The ability to not always agree but push each other because you have the best interests at heart. It came from growing up in a big Italian household. I grew up in a family business. I'm a first-generation American. There were five kids in the family, and I was the youngest, and we went in to the store on weekends to help. My father was the kind of person everyone loved. That was because he cared about them. My mother used to get so mad at him because at the holidays he would go the grocery store to shop and meet someone and invite them over, and we would have strangers in the house.
What about people you worked with inspired you?
In the mid-'80s, I was working on the Kodak business as a very young account exec. My agency was working closely with J. Walter Thompson — we worked on below the line, they did above the line stuff. I was really young, and there was this account director at JWT. I remember this account director saying to me, "In order to get power, you have to give up power." And he said, "Watch me in this meeting." He was a master. He didn't make JWT the star, even though it was such a big agency. And it was sort of integration and collaboration before those words were such buzzwords. And I thought to myself, this is the kind of leader I want to be.
Is being a female boss hard?
When I started at Eric Mower, I had two babies. By the time I joined Wolfe Group [in 1996], I was already thinking, should I go client-side? Your day never ends, and you never have control of your weekends. I just really thought, "Can I do this all? Can I be really good at my job and good at being mom?" I remember a good friend of mine telling me, "Whatever you're doing, be a 100 percent in it." I just remembered that. When I was at work, I didn't call home. When I was home, I didn't work. I think in a world of 24/7 and being always on, I try to remember that. Sometimes I shut everything off and do one thing.
So women should just get on with it?
That's how I feel. The conversation is important, but I'm sick of it being about work-life balance. Why don't we talk about real fears, like how women can go up in the rank, find mentors?
What do you tell younger women at the agency?
I tell them, just to do it. And it'll work out. What I did won't be right for them. We have a lot of women in our organization. I still think some of them are afraid to tell people they're pregnant. I always tell them, "You will not imagine how much you'll love that baby." And it's OK.
I have two daughters, and they're in advertising. One works at Havas, and one works at Geometry Global. So I must have done something right: They didn't get scared off the business. I didn't bring work home, but they were very much exposed to it. I took them to conferences and speaking engagements. They were very much part of work life.
What are your go-to interview questions?
Who are you more like, your mother or father? I learned that from my chief creative officer. It's just a great question. It's a great way to get people to talk about themselves.
https://digiday.com/?p=87938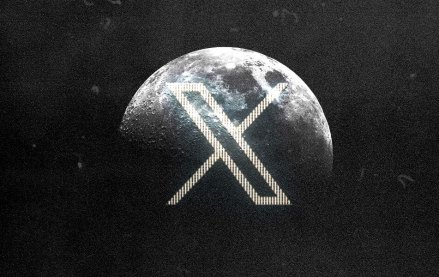 November 30, 2023 • 4 min read
In the packed DealBook conference in New York yesterday, owner Elon Musk bluntly told them to shove it.
November 30, 2023 • 2 min read
WorkTok, or CareerTok, is in full force. Combined, those hashtags on TikTok have over four billion views and it is benefiting Gen Z.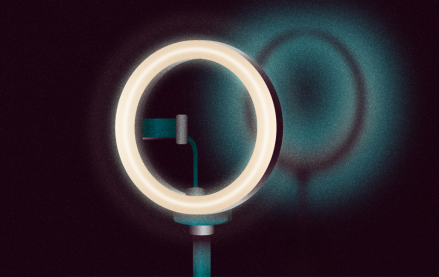 November 30, 2023 • 5 min read
In this week's Digiday+ Research Briefing, we examine how brands have been upping their TikTok investments this holiday season, how Lyft and the MSG Sphere are positioning themselves as ad opportunities beyond OOH, and how publishers are committing to building their events businesses in 2024, as seen in recent data from Digiday+ Research.