It's not clear how Shark Week came about. Even those inside Discovery Channel aren't quite certain. One thing is for sure: A cocktail napkin was definitely involved.
The version Michael Sorensen, vp of development and production at the network, tells is this one: A trio of executives were in a conference room looking at ratings data from the natural history programs Discovery had been running. (Another version of this story places the executives in a, ahem, bar.)
Back then, "stunt weeks" or blocks were huge in television programming, said Sorensen: Discovery had "space week," for example, and pre-Nick Jr. Nickelodeon had just debuted a programming block for younger viewers.
The Discovery executives noticed that in the summer the year prior, shark shows had double the ratings as other shows. "As I heard it, a napkin was passed across a conference table, and there it was," said Sorensen. "Shark Week."
Believe it or not, that was all the way back in 1987. Since then Shark Week has evolved into a pop culture juggernaut. Shark Week 2014 — which boasts shows like "Lair of the Mega Shark," "Zombie Sharks" and "Spawn of Jaws" — has already broken viewership records and is projected to be the largest cable event in history this year, according to Nielsen.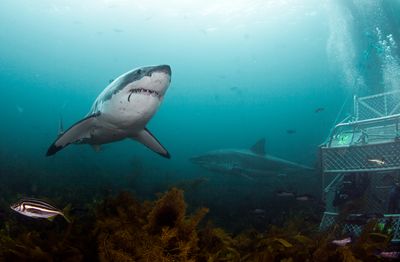 On its debut night Sunday, it delivered 3.64 million total viewers. There have already been 141,000 social media mentions in the last 30 days, with over 96 million impressions for the #sharkweek hashtag. In 2013, the event generated 2.3 million tweets, up 63 percent from the year prior, according to Nielsen.
And that's all before the sequel to "Megalodon" airs Friday. Last year, "Megalodon," a mockumentary about a prehistoric shark, hit a ratings high during the week, with 4.8 million viewers.
It's a far cry from 1988, when Shark Week opened with "Caged in Fear," a show featuring people observing sharks from submerged cages. After enjoying strong ratings for a few years, Shark Week brought on its first-ever host in 1994: "Jaws" author Peter Benchley. (Since then, hosts have included Mike Rowe, Craig Ferguson and Andy Samberg. This year's host: Rob Lowe.) The program also stayed on the right side of technology. In 2000, Discovery distributed 3D glasses to viewers in the U.S. and Canada for an episode that featured 3D segments. In 2006, a watershed moment came when Tracy Morgan uttered these famous words: "Live every week like it's Shark Week."
"That was so cool," said Sorensen.
The one thing Discovery has done right is "manpower," said Sorensen. From the outset, the company used natural history filmmakers to shoot the shows, lending an air of authenticity to even the most fantastical programs, like "Megalodon." That hasn't stopped the pretenders from nipping at their tails, most notably SyFy, with its "Sharknado" B-grade made-for-TV movie about a tornado that scoops up man-eating sharks and lands them in Los Angeles or New York.
"We have to keep our content and shows diverse," said Sorensen. "Everyone knows AirJaws, but we now have Shark Camp and Alien Sharks. There's something really innate in the curiosity we have about sharks. People want to know."
One factor that has helped propel Shark Week into its third decade is that the younger demographic now feels a sense of nostalgia. Sorensen's team at Discovery has two people under 25 who watched the shows with their parents when they were younger. "There's an audience that grew up with it. Another thing is making sharks scarce: Discovery airs no shark programming outside of Shark Week."
Matt Denerstein, managing director of investment at media agency Mindshare NA, said that Shark Week's popularity is a testament to the power of event television. "When a brand is a launching a campaign in August, [working with Shark Week] is one of the first things they think about," he said. The other thing is that Discovery benefits from having the week in August — a slow time without many events, before the NFL season begins. "Discovery is still one of the best options in cable," said Denerstein.
Andy Pearson, creative director at Deutsch, Los Angeles, who has worked on Volkswagen's sponsorship of Shark Week, said that the event made sense for the automaker not only because it is a summer cultural phenomenon but also because it was a way to appeal to men, which the car company wanted to attract more of. "It was a nice way to align the car with something like that," he said. Alex Gross, who handles the VW account at Deutsch, also said that looking through the highlight footage, he has noticed that Shark Week keeps reinventing itself every year, adding new programming but walking a smart line between the ridiculous and the educational.
And Discovery understands the value of going beyond the programming. Sorensen said that the channel has embraced social media in a "whole new way." It will live-tweet every night this week from 8 p.m. until midnight, and this year it launched a new SharkWeek.com homepage that features 20 live "shark cams" attached to the dorsal fin of a great white shark in the wild. "It's a multiplatform experience," said Sorensen. It's also rarely said no or declined cross-brand promotional opportunities, from Coldstone Creamery's Shark Week ice cream (blue sweet cream, with graham cracker pie crust and gummy sharks) to Dunkin' Donuts' Shark Week donuts, to Lush's Shark fin soap.
Discovery Channel also recognized this year that Shark Week has become a watercooler moment. People were making Shark Week cupcakes and organizing viewing parties. So Discovery threw a party for those fans: FinFest was a two-day event in Hermosa, California, with bands, food and programming — including a giant "Sharkzilla" replica that chomped down on things like jet skis or a keg of beer.
Programming trends have also come full circle. "Weeks" are trendy again, as evidenced by YouTube's themed week plan, which it debuted last year. The first block it aired was Geek Week, last August. Children's network The Hub has Bark Week, all about pooches, and the Weather Channel has Tornado Week.
And if you still need proof that Shark Week is so big it may have itself already jumped the shark: look no further than Shart Week, Comedy Central's own weeklong scatological homage, which aired the week before.
"That's when you know you've made it," said Pearson.
https://digiday.com/?p=83885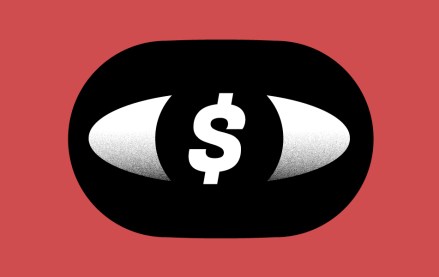 December 5, 2023 • 3 min read
The latest edition of the ANA's programmatic transparency report claims $22 billion can be saved by drastically cutting the ad tech bloat.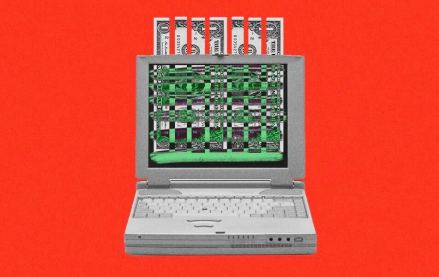 December 5, 2023 • 5 min read
Agency clients still see programmatic as an important part of their marketing budgets. But, overall, the uncertainty around programmatic could be causing them to lose confidence in online display ads as a marketing channel, and, as a result, agency clients are investing less in online display.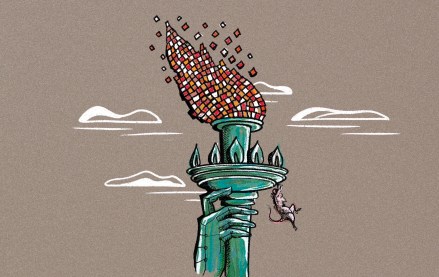 December 5, 2023 • 3 min read
There's a global AI race and different regulations in different countries might be slowing down – or speeding up – innovation. Here is a breakout of how regulations are being shaped on both sides of the Atlantic.