Sex sells, the saying goes, so you might as well use it to sell something worthwhile.
The international children's rights charity Save the Children is using the power of sex appeal in "The Most Important 'Sexy' Model Video Ever," a new campaign aimed at bringing awareness to the needs of mothers in war-torn countries. In the video, glamorous models are invited to participate in what they think is an average shoot. Things change, however, when dialogue they're asked to say switches from generic tripe like, "Lust is my mistress," to decidedly less sexy lines about how "one and every seven children die before their fifth birthday."
The switch isn't received well by the unsuspecting pretty people. "It's strange saying that, like this," responds one of the models, visibly uncomfortable. "This is not a sexy statement. I feel bad," says another.
While the video isn't the easiest watch, it's been effective so far, attracting more than a hundred thousand views since appearing online on Wednesday.
That the video seems engineered for the social Web is no accident. Its directors, Josh Ruben and Vincent Peone of video content studio Big Block Live, spent seven years at College Humor, where they created more than 2,000 original videos, some which have been viewed upwards of 50 million times.
"College Humor gave us a crash course in how to make popular content for the Web," said Peone, who noted that factors like length, editing, and even video thumbnails all factor into how viral a video can get.
That knowledge is ultimately what attracted Save the Children, an organization with core branding that puts it at disadvantage in a Web environment where fluffier fare travels farther. Online viewers like videos that are light and funny, not deep and serious, the thinking goes. As a result, the organization has to figure out a find way to convert its often-uncomfortable messaging into something that Web viewers can easily digest.
"The question we asked was, 'what if we try to make a video that's funny and sexy that will get attention without making light of these serious issues?'" said Suzanna Klaucke, manager of video production at Save the Children.
Klaucke said that, ultimately, the goal is to get as many people as possible watching and sharing the video, even if viewers don't directly act on the video's message. "Often when you hear statistics, they go in one ear and out the other," she said. "They're just numbers. But when you're actually watching people processing what those numbers mean, and their reactions are genuine, it's very powerful."
The models themselves were good sports about the project "No models were upset. To be upset about this would mean being upset about a good cause," said Peone.
https://digiday.com/?p=74448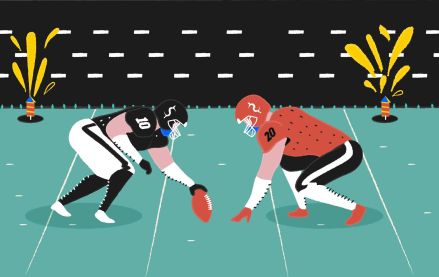 December 6, 2023 • 4 min read
In response to this challenge, the NFL's Detroit Lions have adopted a proactive strategy, introducing an extra channel for their local NFL broadcast. The objective is to broaden advertising opportunities, leverage direct-to-consumer distribution, and establish stronger connections with local fans, with the ultimate goal of increasing preseason viewership.
December 6, 2023 • 4 min read
It's been over a decade since the most recent entry in the wildly popular "Grand Theft Auto" series came out in September 2013, meaning anticipation for "GTA 6" has been building for years. Rockstar titled yesterday's trailer as "Trailer 1," making it clear that the company is poised to launch a massive marketing campaign in the lead-up to the game's 2025 release.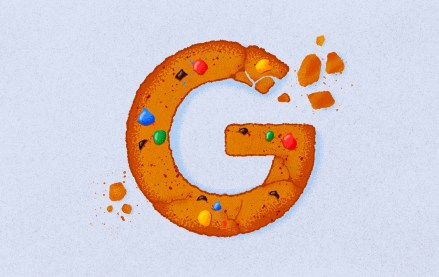 December 6, 2023 • 4 min read
A healthcare client that decided to scrap all conversion tags and cookies within weeks provides a case study for what will likely be a common experience in a year's time.