How 4 fragrance brands sell perfumes online, where there is no smell
February 25, 2016 • 4 min read
•
•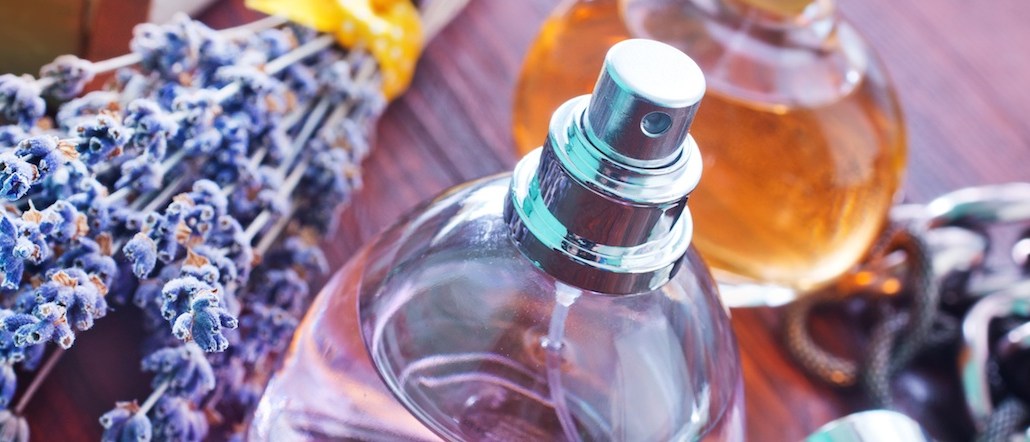 Finding a signature scent has traditionally been a physical, in-store experience. It makes sense — how else can you tell whether you like a fragrance without actually, you know, smelling it? While it may not be possible to evoke the sense of smell in the digital space, according to a recent L2 report, brands and retailers can bridge that gap — at least visually.
User-generated content is fast emerging as an online alternative to in-store displays and beauty-counter specialists. From Sephora to Yves Saint Laurent, several perfume-selling brands and retailers are beginning to lean on product reviews, recommendations and visuals from both fans and influencers in order to sell perfume without the benefit of being in the room.
"Perfumes are obviously not a very visual category, but the smarter brands are beginning to realize that beautifully packaged perfume bottles play a part in telling that brand story," said Jenny Shen, research lead at L2. "User-generated content in a vacuum won't do much but can really enhance a brand's appeal as part of an overarching strategy."
User-generated content gives consumers a chance to connect more directly with brands, fostering more brand loyalty. But research suggests that shoppable UGC can also increase conversion by as much as 12 percent. No wonder, then, that twice as many brands had UGC gallery pages in 2015 than did the year before.
"It's the social-advocacy model: Content that's not created by you that actually takes on a life of its own," Estée Lauder president John Demsey told the Business of Fashion. "It has an earned media value that rivals what used to be the paid-for media value of yesteryear."
Here, then, is a look at how four fragrance brands are employing UGC:
Sephora
"Beauty Board" is Sephora's Pinterest-like user-generated social platform, which allows users to upload pictures of their own makeup looks — and also gives others the option to shop those looks.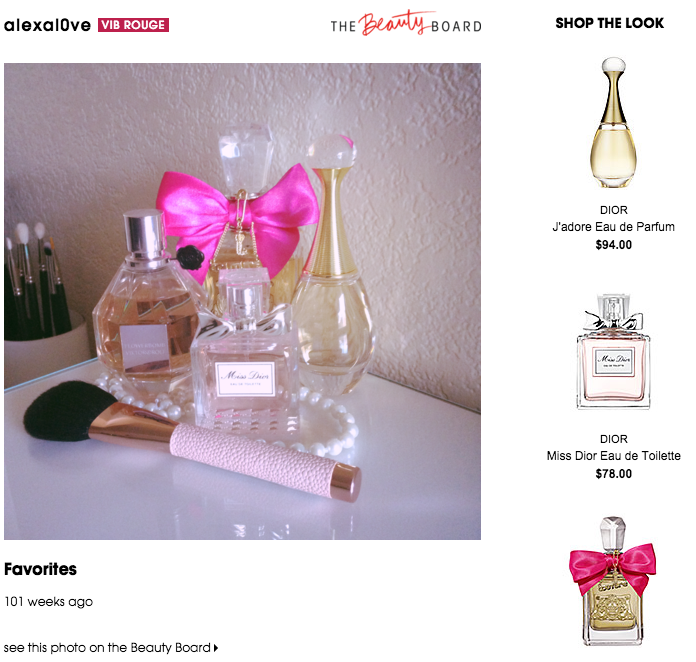 Sephora sources its UGC from this board, successfully integrating artfully arranged fragrance bottle shots from the board in the product pages of several fragrances it carries, including Viktor & Rolf's Flowerbomb, Yves Saint Laurent's Black Opium and Lancôme's La Vie Est Belle.
Yves Saint Laurent
The L2 report cites Yves Saint Laurent as "a best in class example" of fragrance brands using UGC successfully. YSL's robust product page for its Black Opium fragrance not only uses beautifully crafted print and video assets, but also incorporates a UGC gallery.


Not only is YSL the only brand in the fragrance category to integrate user-generated content on its product pages, but it manages to do so in an organized manner. It has an umbrella hashtag #yslbeauty, but the page curates the content to be product specific.
Dolce and Gabbana
Beyond pure UGC, some brands are hiring influencers to spark conversation around their fragrances. Dolce and Gabbana, for example, recently enlisted Brazilian makeup artist Camila Coelho and Spanish fashion blogger Gala Gonzalez to curate content around its fragrance "Light Blue."

"For a lot of brands, influencers are the perfect way of doing user-generated content," said Chris Gilbert, senior social strategist at agency Kettle. While not strictly speaking content generated completely organically, the influencer posts "lend an air of authenticity while still helping to sell the dream."
Marc Jacobs
During New York Fashion Week 2014, Marc Jacobs opened a pop-up store around its perfume Daisy, letting fans use Instagram photos of the brand as currency to purchase perfume, wallets and purses there. Every fan who uploaded a photo to Instagram with the hashtag #mjdaisychain received a small container of liquid, roll-on or solid perfume. The first 10 fans who uploaded a photo received a full-size bottle of perfume. The pop-up shop also offered free manicures and prints of photos taken in the store.
https://digiday.com/?p=163778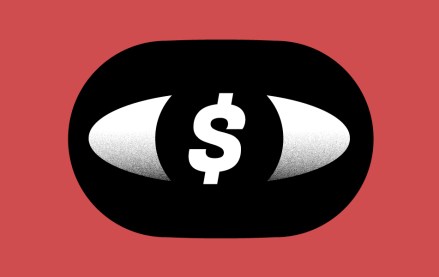 December 5, 2023 • 3 min read
The latest edition of the ANA's programmatic transparency report claims $22 billion can be saved by drastically cutting the ad tech bloat.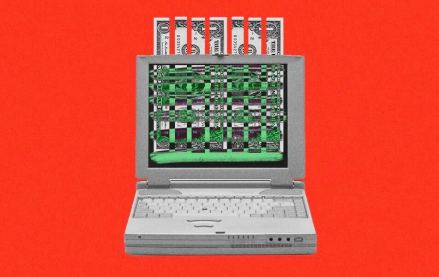 December 5, 2023 • 5 min read
Agency clients still see programmatic as an important part of their marketing budgets. But, overall, the uncertainty around programmatic could be causing them to lose confidence in online display ads as a marketing channel, and, as a result, agency clients are investing less in online display.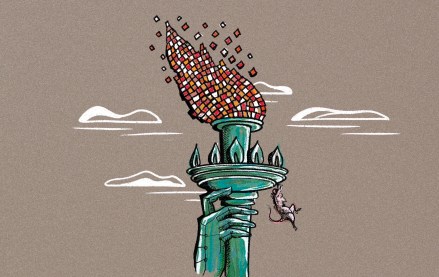 December 5, 2023 • 3 min read
There's a global AI race and different regulations in different countries might be slowing down – or speeding up – innovation. Here is a breakout of how regulations are being shaped on both sides of the Atlantic.