In March, Sephora's Innovation Lab opened for business in San Francisco, securing the company's position as the frontrunner in digitizing the beauty retail space.
Sephora has since rolled out a bevy of digital "experiences" for its beauty-obsessed customers, implementing beacon technology, a virtual makeup-artist application on mobile and an expedited shipping membership similar to Amazon Prime. But where the company really shines is video.
"Since the inception of YouTube, Sephora has used video to galvanize our strength in stores — to demystify makeup from the most basic applications to the latest trends," said Bridget Dolan, vp and head of Sephora's Innovation Lab.
For a beauty retailer, capitalizing on the YouTube beauty tutorial obsession is a smart play. According to recent data from OpenSlate, the top 100 beauty and style channels on the video platform pull in 582 million views each month. The biggest draw is the how-to video — how else can one learn to contour like Kim Kardashian?
Sephora has more than 300,000 subscribers on YouTube, trumping competitors like Ulta Beauty, which has 12,000, but the company's video reach goes further than its channel. According to Dolan, the retailer's strategy is to put video where shoppers need it most, whether she's looking for inspiration or looking to buy on YouTube, Sephora.com, in stores or on mobile.
In April, the Digital Innovation Lab debuted an augmented reality experience for smartphone-armed shoppers visiting Sephora stores. Those with the store's mobile app, Sephora to Go, can discover exclusive video content from brands like Josie Maran and Stella McCartney. When customer hover over a physical display with their phone, interviews with the brand founder, product reviews, tutorials and more will appear — all videos that can only be viewed in stores.
"Sephora brings the power to the people in the cosmetics industry. You don't have to deal with the lady at the counter if you don't want to," said Jessica Navas, chief planning officer at Erwin Penland. "They create all these access points, not just to get you to buy but to give you the knowledge as well."
While Sephora's stores become more digitally capable, its online video components help drive sales. Sephora was one of two companies, along with Wayfair, to test YouTube's new shoppable ads, proving that being first can pay off: The retailer reported an 80-percent lift in consideration and a 54-percent lift in ad recall thanks to the pop-up ads that take viewers from video to featured product pages.
"Shoppable content is intriguing, as a brand can build both a reason to believe and a reason to act," said Jeff Fagel, CMO of G/O Digital. "Said differently, how do you build the brand and drive sales? The key is scale, execution and simplicity for the consumer."
For Sephora, it's not hard to create video content that's both on brand and promotes a product, thanks to the popularity of video tutorials. "Our clients are savvy – they want to really understand what makes a product unique and how to use it," said Dolan.
When watching a YouTube video on creating the perfect winged eyeliner, the viewer is bound to wonder where she can find the product used by the makeup artists. This direct connection to products — Sephora sells more than 200 brands — helps the retailer stay competitive in a sector that's largely dominated by bloggers. (Some of the most-followed beauty bloggers chart over 2 million subscribers on their YouTube channels.)
On its channel, Sephora's most-watched videos have reached over 500,000 views; the most popular video, "The No Makeup Look Makeup Tutorial" pulled in over 1 million. To reach more viewers, Sephora doesn't keep its video content exclusive to YouTube; it casts it onto Facebook, where the retailer has over 6 million followers; on mobile, where video pages are spotlighted as editors' picks and are easily shoppable in-app; and to its e-commerce site, where how-to videos are lined up in the same queue as product images, right next to "add to cart."
This creates a double-incentive for the customer to feel compelled to shop. They have the background knowledge as well as a speedy path to checkout.
"It's the balance of information and inspiration," said Navas. "You get the information when you need it, plus the quick gratification of a purchase. Not to mention, for lots of women, it's fun."
https://digiday.com/?p=120172
December 8, 2023 • 3 min read
For Atlas Creative, expanding into Roblox is not solely a play to scale up. The company believes there are concrete benefits that will come with having a hand in multiple metaverse platforms.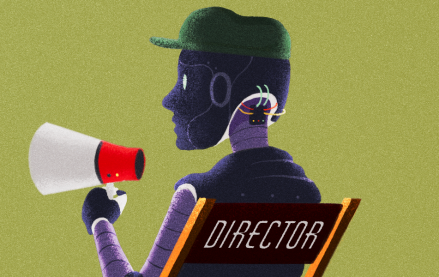 December 8, 2023 • 5 min read
Since ChatGPT became a breakout hit, the names of numerous AI companies and products have entered the cultural vernacular.
December 8, 2023 • 4 min read
Even as linear TV ad spend declines, 23andMe is reinvesting in the channel to boost brand awareness.