Seamless, Moe's troll Chipotle over its lunchtime closure today
February 8, 2016 • 2 min read
•
•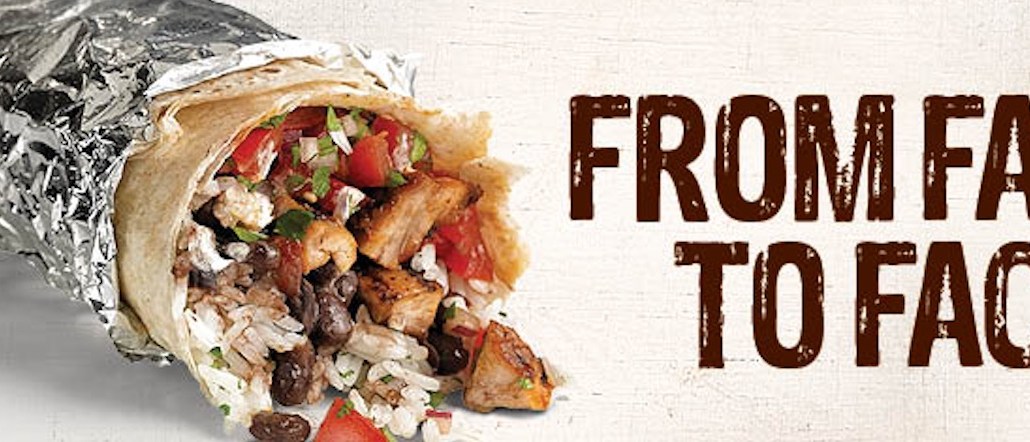 As Chipotle rehabilitates its image following an E. coli outbreak that left 500 people sick in the U.S., the company is being battered once again for its decision to close stores nationwide this afternoon for a safety meeting.
Today's meeting is meant to outline the chain's new food safety guidelines to franchise owners and employees, happening between 11 a.m. to 3 p.m. local time. As a result, Chipotle's 2,000 locations will effectively be closed the lunch hour rush. This is not a detail that escaped competitors.
First up is Moe's Southwestern Grill. The chain, with more than 600 locations nationwide, bought ads online and off touting the fact that it's open today.
Here's Moe's full-page ad in the USA Today:
Throwing shade #Moes #Chipotle pic.twitter.com/Ueir9wGw2g

— Garin Flowers (@GarinFlowers) February 8, 2016
Moe's also bought sponsored ads on Instagram and Twitter:
Every #Chipotle is closed today for a food safety mtg. #Moes decided to use this as fuel. https://t.co/FWlgD222zL pic.twitter.com/L6fX705MRd — Taylor C. Shaw (@taylorcshaw) February 8, 2016
Shots fired, and a free burrito. Today's a good day @Moes_HQ pic.twitter.com/0rqXPK4Ol3

— Nathan Crunkilton (@NCrunk) February 8, 2016
"We are competitors," Moe's CEO Bruce Schroder told CNN Money about the ads. "And we didn't want the category to go dark for a day, so why not give Moe's a try?"
Seamless and GrubHub sent out similar emails to customers shading Chipotle's closure too, even mimicking Chipotle's logo: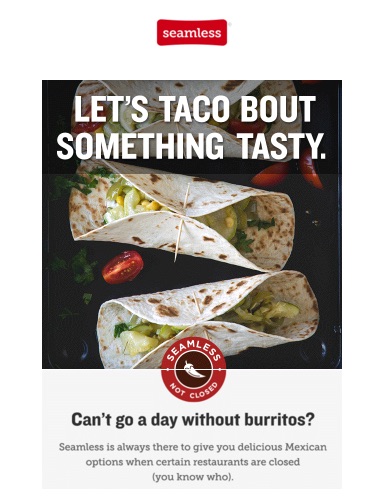 On the Border, another competitor, is also running a promotion that takes a dig at Chipotle:
Our Border Bowls and Burrito Boxes are just $5 TODAY ONLY while the other guys are closed. #chips& #salsa #included pic.twitter.com/7AktbGN9mC

— On The Border (@ontheborder) February 8, 2016
But don't count Chipotle. The beleaguered chain is giving out free burritos in a text message promotion aptly called Raincheck, seen here:
Chipotle is giving away a free burrito.. This is real. Thank me later!!! pic.twitter.com/sK4JKhnhBu

— Things Athletes Like (@Things4Athletes) February 8, 2016
https://digiday.com/?p=160605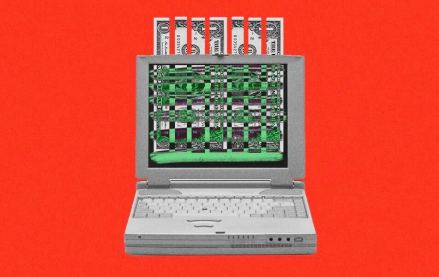 December 5, 2023 • 5 min read
Agency clients still see programmatic as an important part of their marketing budgets. But, overall, the uncertainty around programmatic could be causing them to lose confidence in online display ads as a marketing channel, and, as a result, agency clients are investing less in online display.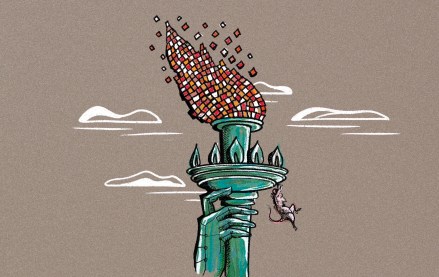 December 5, 2023 • 3 min read
There's a global AI race and different regulations in different countries might be slowing down – or speeding up – innovation. Here is a breakout of how regulations are being shaped on both sides of the Atlantic.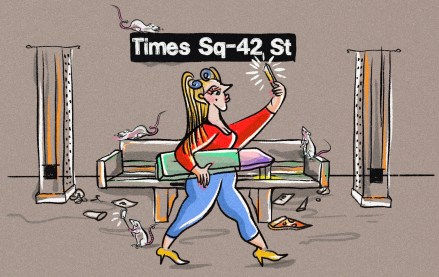 December 5, 2023 • 6 min read
Virality may mean something is simply viral within that niche rather than hitting a level like the Ice Bucket Challenge.