More scrutiny of YouTube stars' promotion deals
December 2, 2014 • 4 min read
•
•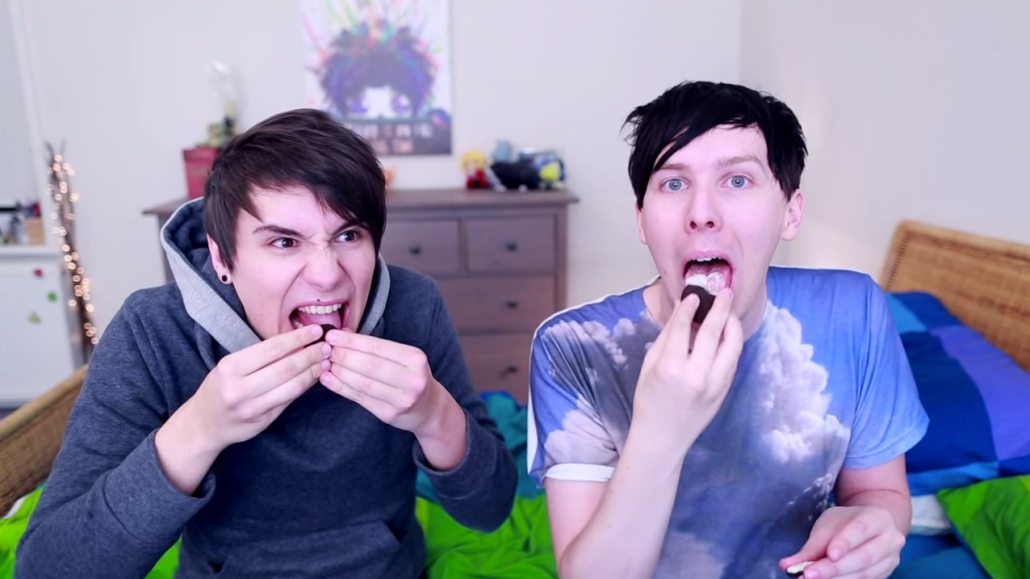 AmazingPhil / YouTube
YouTube stars have made a mint off cutting promotional deals with brands. Now, they're getting more scrutiny over whether these promotional deals are properly disclosed.
The United Kingdom's advertising watchdog, the Advertising Standards Authority, is pushing back against lackluster disclosures on branded YouTube content. The self-regulatory body issued a ruling on Wednesday that warns $65 billion snack giant Mondelez, which paid five popular U.K YouTubers to promote its Oreo brand. With 6.9 million subscribers across their channels, Thomas Ridgewell, Emma Blackery, PJ Ligouri, Phil Lester and Dan Howell made videos for Mondelez in which they participated in an "Oreo Lick Race." Millions of viewers watched the YouTube stars furiously lick the cream off Oreos, but not all of them understood they were watching advertisements.
Each creator referred at some point to a relationship with Oreo, both in the videos and accompanying text descriptions. But statements like "thanks to Oreo for making this video possible" are not sufficient disclosures, according to the ASA, which was prompted to investigate the campaign by a BBC journalist. The videos have since been amended to include a clearer statement, "This is a paid for advertisement," as a video annotation overlay and in the descriptions.
The ASA ruling, the first to mention YouTube, sets a new standard for the region. "The ads must not appear again in their current form," reads the ruling. "We told Mondelez U.K. Ltd to ensure that future ads in this medium made their commercial intent clear prior to consumer engagement."
That last part is key: The ASA is demanding labeling that communicates whether content is an ad before potential viewers click play.
"There is nothing wrong with vloggers entering into a commercial relationship, they just have to be up front with their viewers about that fact," said Hannah Law, press and public affairs assistant for the ASA. "This means making a distinction between ads and editorial-based content so viewers can make an informed choice."
An independent regulator, the ASA has the authority to apply a variety of sanctions to advertisers who don't play by its rules. It can invoke mandatory pre-vetting for the most serious or persistent offenders, requiring advertisers to submit their marketing materials for review before publication for up to two years.
The U.S. Federal Trade Commission (FTC) also requires Web video makers to disclose endorsements, sponsorships and other payments from brands. It doesn't have specific regulations governing YouTube, as the site falls under its 2009 Testimonials & Endorsement Report (and the 2013 ".com Disclosures" update), according to Mary Engle, the FTC's associate director for advertising practices.
"The basics are that the disclosure has to be in words that the consumer can understand — it can't just be a URL or a link, it has to be in a place where consumers will see it," Engle told Gamasutra in October. "Certainly as a practical matter, the best thing would be to put it in the video itself, and for the person to say it."
The ASA's Mondelez ruling points to a potential regulatory headache for the burgeoning YouTube creator economy. Many creators have global followings, which attracts global brands like Mondelez. It also means that YouTube stars will need to comply with the most stringent global requirements. So even if the FTC isn't taking aggressive action, the fact that the ASA (or European Union) is means the creators must comply — or risk possible sanctions.
Several multichannel networks, which negotiate advertising deals between top YouTube talent and major brands, declined to comment for this story. A representative for one MCN, which also works with Mondelez, said its branded campaigns are clearly labeled across all social platforms. But given the labeling of its recent branded series, which doesn't appear on a brand channel or include a brand name in the title, the ASA would surely debate that claim.
There's ample reason for advertisers to downplay the brand connection: Most obviously, it could limit audience appeal. In June, YouTube brand management software maker Octoly released a study examining the video game ecosystem on YouTube. It found that views for user-generated video content outnumbered branded content views 19-to-1 in that category, even after accounting for paid promotion.
But in general, disclosure is in everyone's best interest, said eMarketer analyst Paul Verna. "As a general principle, people don't like to be confused or misled," he said. "It's just not in the best interest of long-term brand health to do that just to get people to click on an ad."
https://digiday.com/?p=97621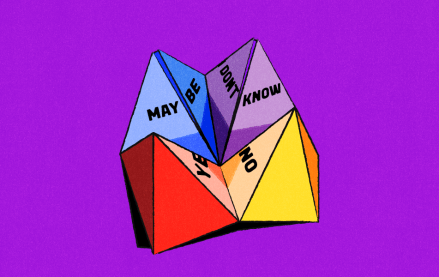 October 3, 2023 • 5 min read
•
•
Overall there's more due diligence from marketers when it comes to influencer marketing efforts now, according to marketers and agency execs, who say that there's been more rigor over the last year, and especially over the last six months.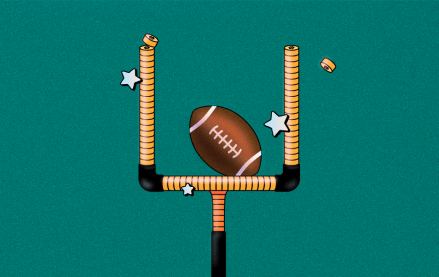 October 3, 2023 • 3 min read
•
•
The collaboration between the Los Angeles Rams and Snapchat goes back to 2020 as the Rams made became the first NFL team to conceive a Snapchat AR experience, affording fans the opportunity to virtually wear the team's recently unveiled uniform.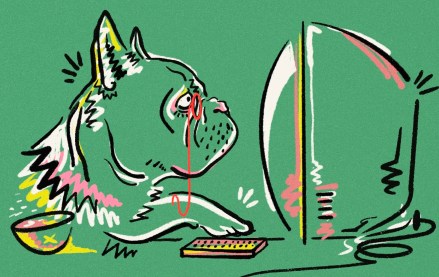 October 2, 2023 • 7 min read
•
•
When it comes to agencies, both of Meta's older sibling social media platforms may be past their primes.