A Russian airline has people use 'mind control' to (virtually) fly a plane
April 16, 2015 • 4 min read
•
•
Putting a new spin on the power of positive thinking, the Russian airline S7 awarded dream vacations to participants who put their brains to work.
S7's agency Wieden+Kennedy Amsterdam and experience design and engineering firm Tellart partnered to create "The Imagination Machine," an installation that uses electroencephalogram technology to create a game in which people fly a virtual plane — using only their mind as the control. If they are able to successfully virtually maneuver the plane to their destination, they win a trip there.
"'The Imagination Machine' perfectly expresses our innovative credentials, while showing that very incredible dreams can come true, if you really want them," said Tatiana Fileva, S7 group CMO.
The installation was set up at Moscow's Afimall City Mall on Thursday, April 2, where visitors were fitted with an EEG-brainwave headset and asked to choose a destination. Biosensors on the headset monitored their focus as they attempted to fly the virtual plane across a 2-meter projection-mapped globe. The EEG headset sent the brainwave information to the machine's algorithm, which calculated the flight path in real-time.
Each participant had 45-seconds to make it to their chosen hotspot. Players who remained the most focused on their dream destinations were able to keep their plane along the correct flight path. So if a player got distracted by the crowd or thought about what they were going to have for dinner, for instance, the plane veered off course and they lost the game. A total of 50 lucky players were able to remain focused and successfully land their virtual planes, winning for themselves a round trip to their chosen destinations like Barcelona and Rome. The video documenting some of their game plays has garnered nearly 1,900 views on YouTube in 24 hours.
"We focused on keeping the end user experience very simple throughout the creative process," said Kelsie Van Deman, Wieden+Kennedy Amsterdam's head of interactive production. "People didn't need to understand the algorithms and mechanics behind the installation, they just needed to focus on their dream destination and we would fly them there."
Brands have been using ideas from games in marketing increasingly in recent years, to create engaging experiences for their consumers — a phenomenon that has come to be called "gamification." But according to Gabe Zichermann, co-author of 2010 book Game-Based Marketing, the prevalence of these "stunts" signals a larger trend.
"Things like the Apple watch and Fitbit are proof that bio-feedback is something people respond to strongly," he said. "People are fascinated by controlling machines through their brains or having their feelings translated into the digital world. Putting together gamification, bio-feedback and real world engagement to tell a brand's specific story is very innovative marketing."
"The Imagination Machine" is the interactive component of a broader campaign that the agency launched for S7 Airlines last month, called "Fly to Any Place You Can Imagine." The campaign started off by asking 20 kids to describe their dream worlds, before converting their visions into a TV spot called "Imagine." The campaign also featured a website where people could upload descriptions of their imaginary dream destinations and were matched with real destinations that best fit those descriptions. 
The Russian airline industry is a crowded space with S7 facing heavy competition from other big airlines including Aeroflot, Transaero and VIM-AVIA. Better known internationally as Siberian Airlines, which is what it was called upon its launch in 1992, S7 rebranded in 2005 after acquiring several other regional airlines. The airline is not relegated to Russia, though, and the point of the campaign is to get that word out. S7 travels to several destinations in Europe and the U.S. through several airline partnerships and its membership of the Oneworld Alliance — an alliance of airlines including American Airlines and British Airways, that cooperate with each other on loyalty programs and other factors.
"S7 Airlines has historically been the challenger brand in the Russian market," said Daniel Schaefer, creative director at Wieden+Kennedy Amsterdam. "The strategic aim of the campaign is to give S7 a new stature in the Russian airline industry, by communicating its partnership with Oneworld alliance in a unique way. This makes it possible to fly with S7 almost anywhere in the world."
However, given the conflicts that have been plaguing Russia recently, it isn't a good time to launch a campaign targeted at the U.S. or Europe about travel in Russia, said Skift co-founder Jason Clampet, because people are fully aware of the situation. Further, a campaign by them last year that introduced an app which let consumers win loyalty points if an S7 plane flew over them did not resonate as well either.
"S7 would be better served to ride on Aeroflot's name recognition and position itself as the un-Aeroflot," he said. "I'm pretty sure that running counter to the Russian status quo is a much better way to get the outside world interested in what you're up to."
Zichermann though said that the campaign was not about efficiency or scale.
"This is never going to be the real way that the brand sells more airline tickets," he said. "But it is using games to cut through the noise, and that will help."
https://digiday.com/?p=114879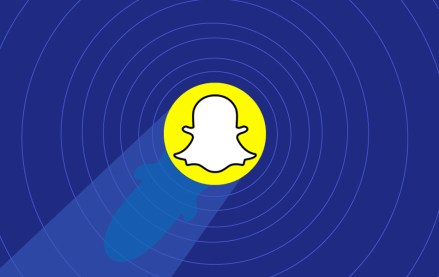 September 29, 2023 • 3 min read
•
•
"We are not diminishing the importance of AR," he said. "In fact, we are strategically reallocating resources to strengthen our endeavors in AR advertising and to elevate the fundamental AR experiences provided to Snapchat users."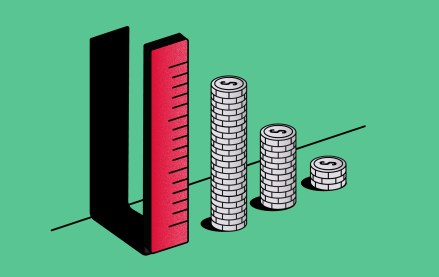 September 29, 2023 • 4 min read
•
•
In Q4 of this year, Activision Blizzard Media is launching in beta a new measurement tool dubbed the Attention Measurement Scorecard. The goal: to raise brands' and marketers' confidence in in-game advertising.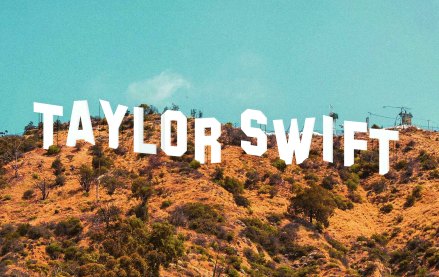 September 29, 2023 • 4 min read
•
•
The concert film will likely help build on cinema advertising's momentum after Barbenheimer.