The Rundown: What publishers think of the demise of the third-party cookie
October 3, 2019 • 4 min read
•
•
In today's Rundown: Publishers aren't exactly known for keeping ahead with privacy or regulation changes. But the demise of the third-party cookie seems to have spurred them into action. At the same time, change is not as welcomed at the industry's biggest marketer conference, where small brands are conspicuous by their absence.
Publishers, take note
The third-party cookie's demise needn't be all doom and gloom. At least, not for publishers. While the shock of anti-tracking browser changes from Apple and Mozilla have caused some short-term hand wringing over revenue losses and audience segments that have gone dark, it's also spurred many publishers into much-needed action. Historically, publishers are prone to sticking their heads in the sand (case in point: the General Data Protection Regulation scramble), rather than risk disrupting quarterly revenue targets. But the actions of the browsers, added to the increased scrutiny of privacy regulators, has added a sense of urgency around scaling first-party data strategies, that aren't reliant on third-party cookies. Exactly how to do this, is a topic that's dominated conversations in publisher circles in the last month.
At Germany's tent-pole ad tech event Dmexco in September, German publishers were gripped with anxiety over how the latest Firefox browser update had blocked their ability to monetize large chunks of their audience. But they exuded an air of resigned pragmatism, choosing to revisit potential solutions around shared IDs and first-party data strategies previously shelved in order to focus on more urgent pressures, according to publisher and ad tech sources. Many publishers are now looking expectantly to ad tech vendors to come up with viable solutions, and there are already examples of publishers like MailOnline recouping lost Safari audiences as a result of successful ID trials.
"We will do all we can to build out the tech and data actions on first-party cookies," said Chris Guenther, News Corp's global head of programmatic. "What will be interesting is focusing on partners who are minimizing their reliance on the third-party cookie, and on how the buy-side plans to leverage data. For everyone, it has to be a question of: how quickly can you do this?"
Some publishers are keen to take the lead on determining a standardized ID. This week, some U.K. publishers have begun to try to chivvy their peers into coming together to agree on a unified ID currency. That will be key if publishers are to be able to fully leverage their first-party data advantage, in a way that doesn't make it harder for agencies to scale media buys across a bunch of disparate IDs. — Jessica Davies
Where are the DTC brands?
Direct-to-consumer brands like Rhone, Bombas and Function of Beauty, among others, may have been highly visible at Advertising Week but their absence will be felt at the Association of National Advertising's annual Masters of Marketing conference this week. Even as DTC brands have challenged legacy brands, redefined categories (shaving will never be the same) and changed the way marketers see performance channels, DTC brands, curiously, won't be a big focus of the ANAs this year.
"DTC brands have a new way of doing things," Husani Oakley, director of technology and innovation at Deutsch NY, wrote in an email. "They're not just disrupting their verticals, they're disrupting how they work with adjacent topics, marketing included. From the DTC CMO perspective, I wonder if they see as much value in events like the ANA as traditional brands and agencies do."
Ultimately, it could be that DTC brands don't see the value of the Orlando, Florida-based gathering as Metric Digital CEO Kevin Simonson posits: "DTC brands, frankly, couldn't give a shit about the ANAs." Or it could be that even as the industry is starting to take DTC brands more seriously — not only looking to acquire more brands but also to create start-up studios to grow them — there's still a sense that they aren't quite ready to sit at the big kids' table that is the ANA's. It's odd as DTC brands could certainly give in-depth keynote-like presentations that the ANA conference is famous for but maybe there's a sense that much of the DTC brands still need to earn their stripes. — Kristina Monllos
https://digiday.com/?p=348010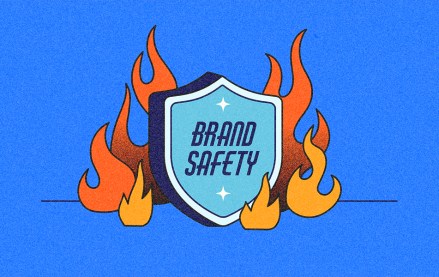 November 28, 2023 • 6 min read
"Major brands' search ads can appear on piracy, pornographic and sanctioned websites," research claims.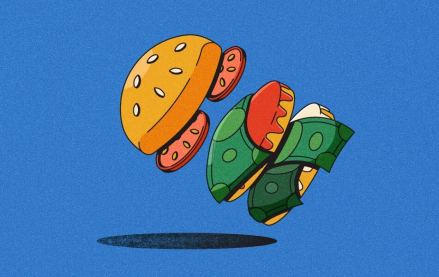 November 28, 2023 • 6 min read
As more influencers look to get into food content creation, brand opportunities are following.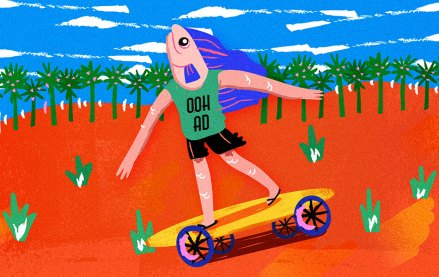 November 28, 2023 • 7 min read
As major marketers like Maybelline experiment with faux OOH, more marketers are open to the idea.