In this week's Rundown: The Facebook algorithm shakeout has arrived, and publishers and agencies are struggling to adapt. Meanwhile, both camps are more bullish on Snapchat.
The Facebook shakeout has arrived
This week, we've been chewing over the rise and fall of LittleThings. It was a perfect case study of how a digital media company seemed to dig its own grave by scaling a business on the back of Facebook, then fail quickly when Facebook changed the rules of the game. But while it's easy to return to the narrative that Facebook is the bad guy, it should be said that relying on one platform for your audience doesn't seem like a sound strategy. The algorithm took its toll, but it didn't help that LittleThings also had an ad problem, as it was competing in an already crowded world of lifestyle publishers. The Facebook shakeout had its first major casualty, but it almost certainly won't be the last. — Lucia Moses
Brands are adjusting, too
Brands are seeing organic reach on Facebook decline about 60 to 70 percent on Facebook since algorithm-pocalypse — when Facebook decided to make the news feed change to promote "friends and family content." That's according to Epic Signal, which crunched the numbers across its client base. Most brands I speak to expressed some surprise that it wasn't more.
There was also talk that Facebook's changes would mean advertisers would have to start paying more for distribution on the platform. Brendan Gahan, founder at Epic Signal, said the company has actually seen CPMs decline. One potential explanation could be that brands had already reallocated social budgets in anticipation that CPMs would go up, which means there's less demand, and prices are relatively low as a result.
Brands have made other changes, too, including reallocating social teams to focus on other parts of their marketing efforts now that the era of organic reach is officially over. Ethelbert Williams, who heads e-commerce at the Boston Beer Co., said that's happening among his peers. Not at his company, though: BBC has always kept the team playing in the same "sandbox," he said. "In this day and age, it's surprising to me that people have even had a 'social' team focused on organic reach," he said. "What would be the point?" — Shareen Pathak
Snapchat's redesign has its fans: publishers and advertisers
Kylie Jenner may hate the new Snapchat, but the app's publishing partners and advertisers certainly do not. Take, for instance, NowThis, which continues to operate a daily Discover news channel. In a recent interview, NowThis President Athan Stephanopoulos told me that while it's still "too early" to describe the full impact the new Snapchat design will have on its Discover channel, the early numbers are "trending in the direction we want them to."
Other publishing execs with Discover channels have pointed out to me that the new design essentially boosts discovery of their content in the app. Snap CEO Evan Spiegel said the redesign was meant to separate your friends from media content and public figures, but even if it was indirect, it's offering a new opportunity for media companies to become more visible on the platform.
Advertisers are intrigued by it, too. As one digital and TV ad buyer recently told me, "I think [the design] will make ads more valuable because it ensures they are delivered when someone is in a content engagement mindset. We'll see during the next earnings call if it is working." — Sahil Patel
Publishers pay lip service to thinking audience-first
Publishers like to point fingers. You'd think they have no agency. Look no farther than when the subject comes up of the atrocious user experience on many, if not most, publisher sites. Publishers will moan about content recommendation widgets, as if they don't choose who to work with and how clickbaity they are, and of course the duopoly. What you won't hear a lot of is publishers taking responsibility for the environments they create for their audience.
This attitude will come back to bite publishers in the current Hail Mary pass of pivoting to subscriptions. Sure, the New York Times and The Washington Post have made tremendous progress. But as Gizmodo Media Group CEO Raju Narisetti pointed out, most publishers aren't really reader-focused. They're not built that way. Meredith Levien, COO of the Times, made the point on the Digiday Podcast last year that one of the most critical shifts there when reorienting the organization was getting it to think like a consumer-first organization. This sounds simple, but the stark truth is, as evidenced by the assault of auto-play and clickbait ads, most publishers do not operate that way. Until they do, there's scant hope the pivot to reader revenue will pan out for most. — Brian Morrissey
https://digiday.com/?p=277715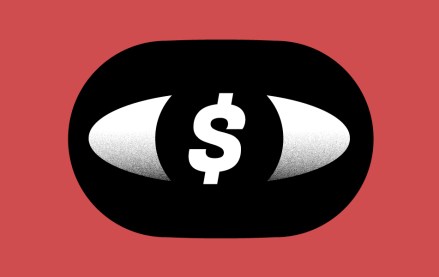 December 5, 2023 • 3 min read
The latest edition of the ANA's programmatic transparency report claims $22 billion can be saved by drastically cutting the ad tech bloat.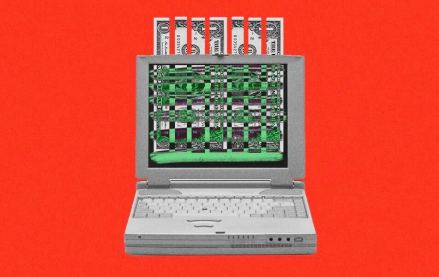 December 5, 2023 • 5 min read
Agency clients still see programmatic as an important part of their marketing budgets. But, overall, the uncertainty around programmatic could be causing them to lose confidence in online display ads as a marketing channel, and, as a result, agency clients are investing less in online display.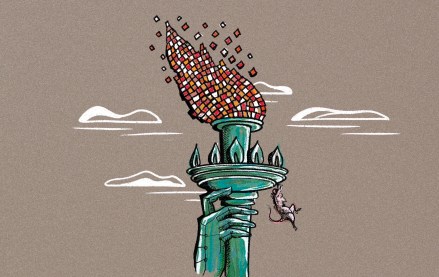 December 5, 2023 • 3 min read
There's a global AI race and different regulations in different countries might be slowing down – or speeding up – innovation. Here is a breakout of how regulations are being shaped on both sides of the Atlantic.