How Roman advertises erectile dysfunction pills online
May 14, 2018 • 4 min read
•
•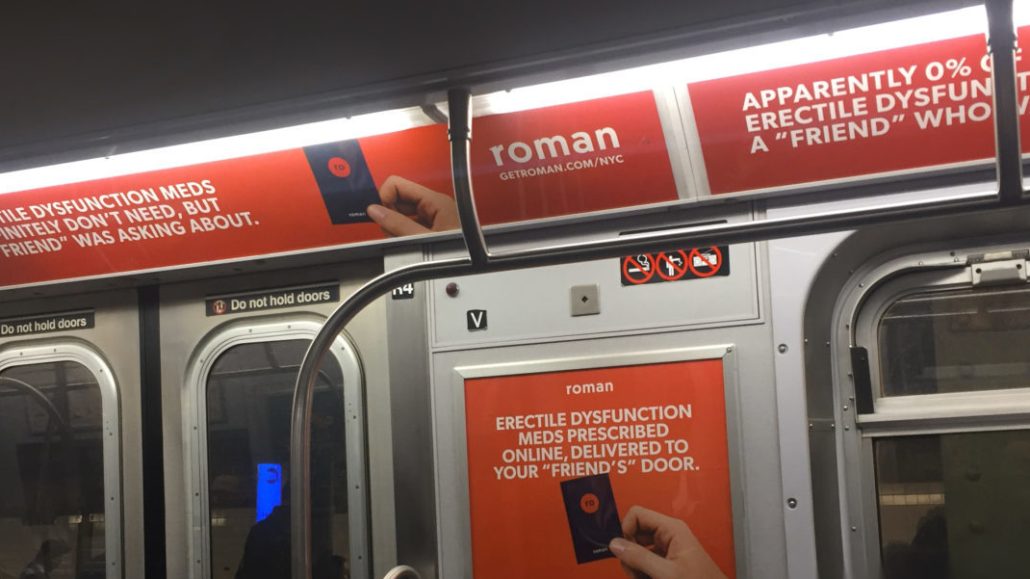 When Mark Zuckerberg talks about fake news, he typically cites "Viagra emails." That's the spam from the '90s, he says, and it reflects one of spammers' tactics on Facebook.
Roman, a six-month-old tech startup funded through a $3.1 million seed round, is trying to combat the stigma around erectile dysfunction by prescribing and delivering pills online. The competition is tough given Viagra's strong brand name and the rise of a similar young startup, Hims. One way Roman is trying to get an edge is by using Facebook and other digital platforms to get the word out and create brand trust.
Some companies are "addicted to Facebook, addicted to Google ads," said Rob Schutz, Roman's co-founder and chief revenue officer. "We lead with organic and then supplement on the paid side. We rank first organically for 'buy viagra,' and that's through months and months of content and link building."
Prioritizing organic content over Facebook ads hasn't always been the priority for tech startups. Schutz most recently worked as vp of growth at Bark, which provides the monthly subscription service BarkBox. He joined the company in 2012, when "companies built their business off of Facebook being cheap at the time," he said. "It also helped having pictures and videos of dogs."
At Roman, buying digital ads hasn't been as cheap or easy. It was kicked off of "literally all channels," including Facebook, Instagram, Twitter and Taboola. Podcast hosts and influencers initially agreed to promote Roman's product, but later declined because it's "not a vertical [they] run in," Schutz said.  
The stigma around selling erectile dysfunction medication is slowly fading. Roman can now run ads on each of the platforms. Of course, Roman hasn't been the only health care startup asking the platforms to accept it. 
Zachariah Reitano, Roman's co-founder and CEO, said birth control delivery services like The Pill Club and Nurx have helped "pave the way for the Romans of the world and other telehealth," a term referring to the use of technology to improve health care. "While this might not be an incredibly popular time for [Facebook], we have been incredibly impressed by their willingness to spend time with us."
While platforms don't let telehealth companies retarget users, platforms like Facebook and Google have been willing to whitelist certain companies like Roman.
"They know they're not the ultimate arbiters of everything. They're not in the business [of deciding if] this is a legitimate medical business. We have accreditation," Schutz said.
Roman may be the first organic link on Google, but a search on May 11 found it under four ads from Viagra, Pfizer, Lemonaid Health, and Sildenafil. That's one reason why Roman has invested more in press coverage and overall brand building.
Reitano is helping lead that push by sharing his personal story. He said he experienced erectile dysfunction when he was 17, which turned out to be caused by a serious heart condition. Reitano said he launched Roman in part because he wants the dialogue to be more open and accepted, so people aren't ashamed to tell their doctor about the condition.
Roman paid for a takeover of New York's Grand Central Terminal slated for May 14 to share that story with large prints of a new manifesto and photos of average men, not models. Reitano said he was inspired to write the manifesto after back-and-forth emails with someone reacting negatively to Roman's subway ads.
"We've had a couple one or two liner 'fuck you.' This was a two-page 'fuck you.' Someone who writes a two-page 'fuck you,' it's because they really care," Reitano said.
The subway ads make a joke about someone having a "friend" who needs erectile dysfunction medication. That type of humor, along with Roman's focus on men's health, rather than women's or on health care in general, have resulted in many "fuck you" emails. For Reitano, humor is a way to make ads memorable and shareable.
"We wanted to make sure that if someone experiences it that they didn't have a problem taking a picture of it or sharing it," Reitano said.
The majority of Roman's leads have come from Google. Searching "Roman" on Google will result in an ad for "ED Meds Prescribed Online – Delivered To Your Door." Right below that, there's an ad with the text, "Roman Emperors Didn't Last, Only $5 For Your First Month," which directs to the site for Hims.
Roman isn't stopping at Google, though. To help itself stand out from the competition, it's filming its first TV ad this month, Schutz said.
"We're early enough that we need to look at retention, understand the churn rate and re-order rate," Schutz said. "You don't want to blow the money." 
https://digiday.com/?p=287569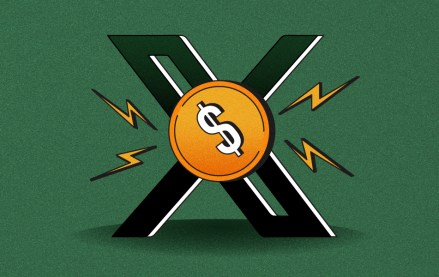 December 4, 2023 • 4 min read
Less competition for ad inventory means lower prices, but at the cost of associating with a platform facing ethical challenges.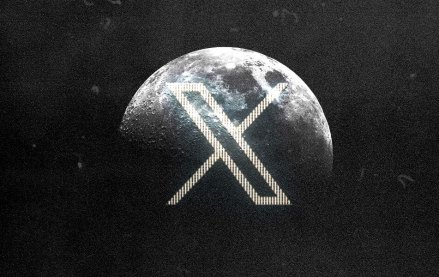 November 30, 2023 • 4 min read
In the packed DealBook conference in New York yesterday, owner Elon Musk bluntly told them to shove it.
November 30, 2023 • 2 min read
WorkTok, or CareerTok, is in full force. Combined, those hashtags on TikTok have over four billion views and it is benefiting Gen Z.