Start me up: Rolling Stones tap YouTubers to tout tour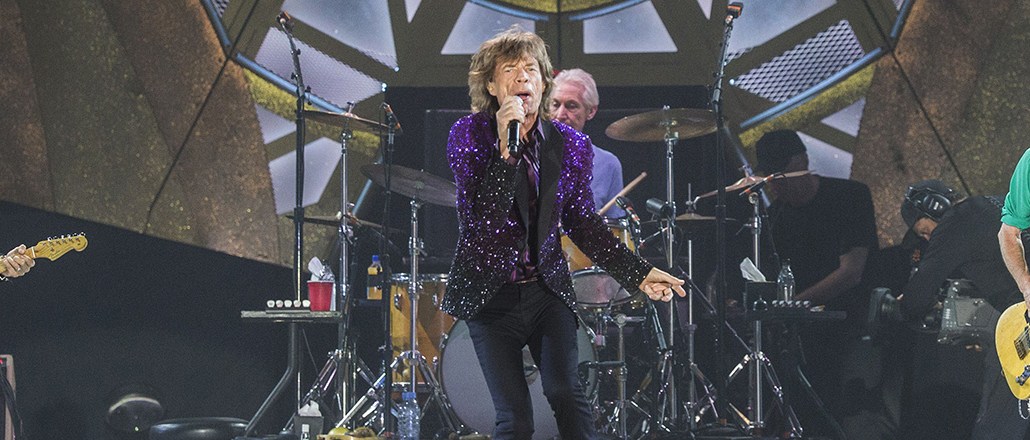 It's a sign of the times when one of the most famous of rock bands turns to YouTube stars to drum up interest.
On Wednesday, the YouTube comedy trio The Kloons debuted a new episode of "Sisters." In the series, group members Mitch Lewis and Nik Kazoura lip sync conversations between Kazoura's mom and aunt. In this latest installment, the exchanges mostly center around The Rolling Stones — the logo, the lifestyle, the hair — and Keith Richards and Mick Jagger lent their voices to the final scene.
"It was insane to hear Mick and Keith recording words for something we were making," said Lewis. "To give them all their credit, they are aware of the role of digital media in creating a buzz around anything: a product, a service, a concert. They saw this series and felt like it could be a fit."
"Sisters" has brought The Kloons mainstream media attention, including several appearances on "The Ellen DeGeneres Show." It also attracted the attention of AEG Live, the live music and entertainment company handling "Zip Code," the Stones' upcoming North American stadium tour. AEG showed "Sisters" to Richards and Jagger, who loved it, so AEG facilitated the partnership to promote the tour.
In 24 hours, The Rolling Stones' "Sisters" episode had gotten more than 29,000 views and 1,300 likes on YouTube, as well as 6,800 likes and 230 shares on Facebook. Not exactly earth-shattering numbers.
"It's cool and fun for Jagger and Richards to do the voiceover work, but I just don't see the cross section of Rolling Stones fans and YouTube viewers being a large-enough area to make that much of a difference for the ticket sales," said Jeremy Skaller, co-founder of Orange Factory Music and manager of YouTube music group The Janoskians. "But it's great for The Kloons."
The Stones' "intention was to reach a younger demographic that is online and really consuming this stuff, and also reach their core demographic, which is a little bit older," said Lewis. "It's the kind of series that anyone can enjoy, because it's not super edgy and it's really relatable."
While no famous musician has appeared in an existing Web series to promote a new album or tour, there is some precedent for collaboration between mainstream musicians and YouTubers. In 2010, rapper 50 Cent made a video with (then) 15-year-old Keenan Cahill, busting into the teenager's bedroom to help him lip sync Jeremih's "Down on Me." That video has amassed 51 million views. In 2013, singer-songwriter Jason Derulo appeared in YouTuber Tyler Ward's music video for "The Other Side," jumping back into the public eye after breaking his neck the prior year.
Whether or not the Kloons project gets younger fans to pile into stadiums, we're going to see more of these cross-platform collaborations in the future, predicts Dimitry Ioffe, CEO of digital agency TVGla (and a former rocker).
"What they're doing with this quick collaboration is pretty much how the new world is, but the Stones are just starting to play in it," said Ioffe. "For acts that have been around for many decades, sometimes they're a little slower to engage in the new speak, the new way to communicate. So it's really fun to see this process start coming about."
Main image courtesy of Jack Guez / AFP / Getty Images
https://digiday.com/?p=115065