It's the ROI, stupid: Advertisers talk a big game on brand safety, but rarely follow through
April 24, 2018 • 5 min read
•
•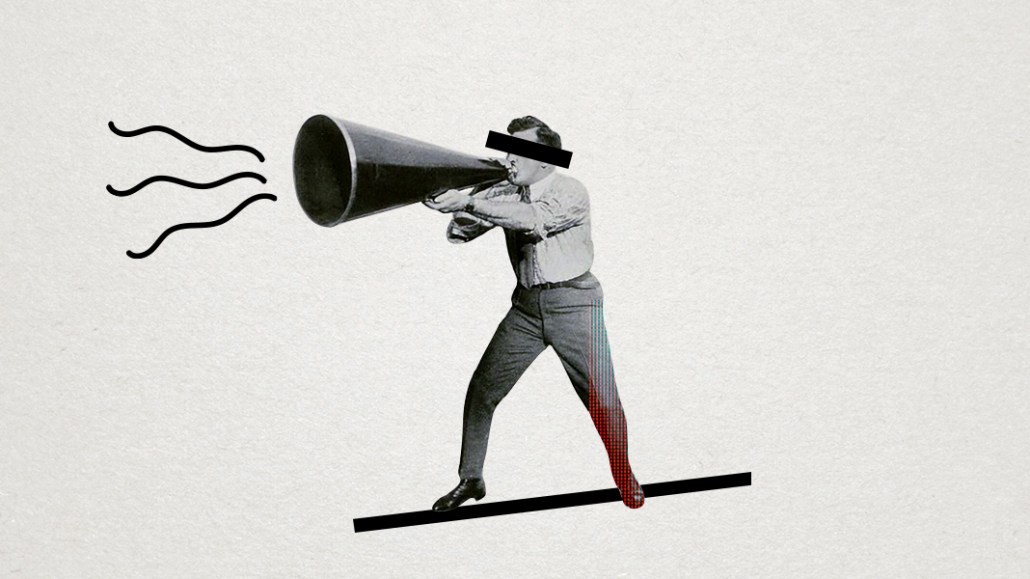 Last week, CNN reported that YouTube had served ads for major advertisers alongside Nazi, pedophilia and propaganda videos. Affected advertisers included Netflix, Adidas, Hilton and Under Armour, which immediately said it would suspend YouTube spending for a short period of time.
If that sounds familiar, it's because it is. A cycle is becoming increasingly clear when it comes to brand safety: Something bad happens on a platform, and advertisers express outrage and pause spending, only to resume it after the platform promises to take vague action.
Blame return on investment.
Public relations hits from an ad appearing next to jihadi propaganda is one form of pressure, but it amounts to nothing in the battle for marketing results. And that pressure has grown as digital advertising has grown up — brand managers everywhere now have to account for how dollars are spent. Combine that with the continued downward pressure on pricing thanks to advertising's reliable boogeyman, procurement, and brand-safety concerns take a back seat.
"The risk-cost trade-off is the fundamental challenge to brand safety," said newly appointed UM chief brand-safety officer Joshua Lowcock. "To take brand safety seriously, there needs to be meaningful conversation by marketers, including procurement departments, about the long-term business impact of a brand-safety failure."
One top media buyer said she thought procurement would lose its power, especially after the Association of National Advertisers published its report two years ago on how widespread rebates had become in the industry, bringing transparency issues back into the spotlight. But this buyer said procurement continues to focus on price: They want to know every profit and loss, how much every vendor is being paid and more. And those departments are the ones that aren't willing to accept that brand-safe, premium and viewable inventory is expensive.
Brand safety overtook advertisers' imaginations over the last year. It began, arguably, last spring, when a series of reports revealed that ads from brands like L'Oréal and Verizon were appearing alongside videos on YouTube by white nationalists and other hate groups. Many suspended ad buys.
But like clockwork, even just a few months later, those advertisers were back. Ad spend on YouTube barely suffered, according to ad-tracking firms like MediaRadar and Pathmatics. For everyone involved, including agencies, some opportunism was on display. Agencies pointed out that they were working on initiatives to do better when it came to brand safety. YouTube established certain measures to address it.
YouTube is too good to pass up. Over 1.3 billion people use YouTube, with 300 hours of video uploaded every minute, according to the platform, which said it gets 30 million users a day, many in the valuable 18-49 age group.
It's a similar case on Facebook. Lisa Purpura, media director at VML, speaking at the Digiday Media Buying Summit in New Orleans in March, said there would never be a pause for ad spending on, for example, Facebook, even as clients professed concern about issues of fake news there. "I haven't had one client say to me [that they're] even concerned about what's happening on Facebook," she said. "I think people realize they need Facebook. It's got so much volume."
"There is a relationship between price paid and quality and brand safety," said John Montgomery, global evp of brand safety at GroupM. Forget the hate speech. "Buying on open exchanges, trying to pursue low CPMs and even things like measuring against a gross CPM" are all things brands want, he said.
Montgomery said the agency still gets plenty of RFPs, especially during the pitch process, to see if it can match CPMs or lower CPMs. These clients know that asking for a lower price means their videos are likelier to be matched against brand-unsafe content, or even be more vulnerable to low viewability and fraud. But they don't really care.
The issue, said Montgomery, is that much of the conversation in the past year focused on limiting risk. But if clients really want to be brand-safe, they have to be convinced that it dovetails with maximizing effectiveness.
"There is a logical rhetoric we have to push that says that the more your ads are seen, the better it works," Montgomery said. But that's for issues of viewability. When it comes to ads next to "bad" content, it gets hairier.
There, clients must be made aware what the cost could be if an ad ended up next to, say, a beheading video. "All you need is one ad to be exposed by CNN," said Montgomery. "But clients always want advertising to be cost-efficient, and they have to think about the potential costs associated there."
Marketers need to ask, essentially, if the short-term benefit of cost-effective media outweighs the potential longer-term effects, which could include a change in how consumers perceive the brand.
GroupM had clients that had screenshots taken of their ads next to objectionable content. The issue is those ads were probably somewhere around 0.00019 percent of a campaign spend, said Montgomery. But it's enough.
There is a price to pay for brand safety as well as viewability. And that includes a "human price" in terms of manual labor to create whitelists. Many clients may accept that, but many don't.
"Some clients, absolutely yes they see the value in the premium for brand safety. The obstacles are ensuring the cost premium doesn't undermine ROI," said Lowcock. "Digital isn't a silo. There are a lot of alternative places for clients to invest money, so the premium can't be ROI-prohibitive."
Lowcock said the uphill battle is that there needs to be more pragmatism and acceptance from advertisers that digital advertising will never be 100 percent brand-safe unless advertisers want to treat it as a blunt instrument — accepting all the costs associated, and not just the media costs. "Brand safety is not set and forget. It will always require vigilance," he said.
https://digiday.com/?p=285057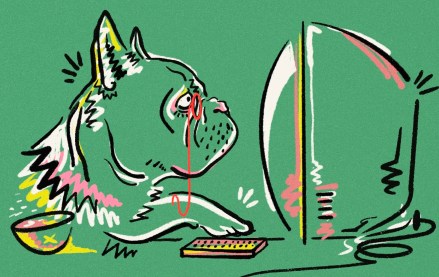 October 2, 2023 • 7 min read
•
•
When it comes to agencies, both of Meta's older sibling social media platforms may be past their primes.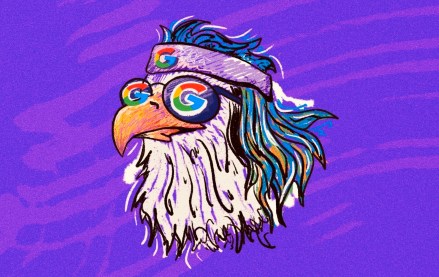 October 2, 2023 • 3 min read
•
•
The legal battle sees Apple and Google et al attempt to conceal their inner workings, developments that mirror the experience of their media customers.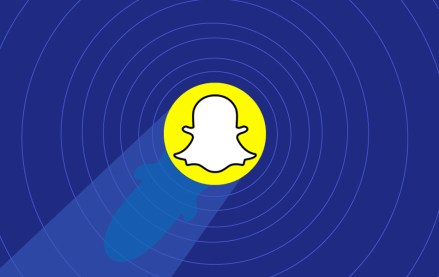 September 29, 2023 • 3 min read
•
•
"We are not diminishing the importance of AR," he said. "In fact, we are strategically reallocating resources to strengthen our endeavors in AR advertising and to elevate the fundamental AR experiences provided to Snapchat users."