This is "View from the Top," the latest in a Digiday series featuring creative leaders talking about their career paths and leadership perspectives. Read previous interviews here.
When Rob Schwartz graduated from the University of Michigan, he had his life planned out. Jay McInerney had written "Bright Lights, Big City," and Bret Easton Ellis had penned "Less Than Zero." "You needed a third. Rob Schwartz was going to write the Great American Novel," Schwartz joked.
Instead, Schwartz might have to settle for rejuvenating one of the Great American Ad Agencies, which in the last couple of years has lost some of its East Coast luster due to a slowdown in new New York business.
Until three days ago, Schwartz was global creative president for the agency. Prior to that, he was CCO in the agency's very critical L.A. office, where he oversaw great work at the shop, including the launch of the iPad, Nissan's electric car and the Pepsi Refresh Project.
Now the network, which has undergone a major leadership transition with a new chief executive in Troy Ruhanen, hopes it can bring that magic to the Big Apple, where TBWA's performance hasn't been thriving recently.
Just 70 hours into his new role, Schwartz talked to Digiday about leadership, work philosophy and character assassination in Internet comment sections.
Congrats on the new gig. You're probably one of the few people not at CES right now.
Thanks. It's awesome. It's a job I never knew I wanted. And yeah, no. I've been to CES a number of times. It's not for me anymore. I'm over it. I want to go where the clients are. I only go to Cannes now.
So, if you had to choose one: New York or Los Angeles?
I love both. I fell out of love with New York when I moved to LA. New York was so bad. I mean, I moved to L.A. when the 1992 riots started, and the riots were more preferable. Today, the city has never been better. Whatever Bloomberg did was genius. I've come back, and I think New York has never been better. During my kickoff speech Monday, the last slide in the presentation I gave was a Jay-Z quote. I've been listening to a lot of Jay-Z. "There's nothing you can't do / Now that you're in New York."
You say you're a writer. Writers are notoriously bad managers.
Why? We have to manage ideas and paragraphs and words!
But you do that on your own, without dealing with actual people.
Ha, well, if I look at it, I don't consider myself a manager. I consider myself a leader. I get it: Effective management is important. But being a manager feels reactive, and I want to be proactive. I want to try to execute. It's very optimistic.
What does that mean in practice?
I've given us a vision and something for us to do. That's a way for someone to have their challenges and solve them by themselves. Why should I fix every problem? The person who has the problem is in the best position to fix it. If I do it, I'm just enabling them. I'll happily walk into every fire, but maybe you can solve your own fire.
You're being touted as the turnaround agent for TBWA New York.
Listen, there are very few people that come in and just turn it around. Only one person did it, and that's Michael Jordan for the Bulls. Everyone else was a team. I would love to say I'll do everything to turn this agency around. But it's not true. I have a team with me to do the best work of their careers. It's not just, "Rob showed up, and everything turned around."
Is this move a promotion or a demotion?
It's definitely a promotion. President is always below a CEO. See, the previous role was set up by our previous [network] CEO [Tom Carroll]. It was done to try to bring the best of what we were doing in L.A. and sprinkle it throughout the network. I was the head sprinkler.
What did that entail?
What wound up happening in the role is what happens everywhere: Brand demands are bigger than agency needs. I wound up gravitating toward where the brand demands were there. Places like McDonald's. I've got a cornerstone philosophy called "BAYsics." It's going to sound naive to you, but it's brand, agency, you. Brand first, agency second, and individual agenda third. It was brand demand that wound up needing me.
A lot of agencies seem to forget that.
It's the challenge of advertising as an industry. You have a lot of ambitious and talented people creating these companies. But agencies don't exist unless there is a client. The client is in effect funding the agency. We're here to serve clients.
What is your biggest mistake as a manager?
I've made a lot. I think overall one of the things that bothers me is that I wasted a lot of time. I started in New York in a small agency, and it was the kind of place I should have left after a year. I learned a lot, but I stayed four years. I feel like, "Why did I wait?" I waited because I didn't have the confidence in my talent, I didn't have the guts to get out. That's one where I felt like I had one great year and wasted three.
Who was your first boss?
Roz Green. She was from the era of Mad Men. I typed copy for Roz first. Then I got promoted to be a writer. I would come in with copy. And she would tell me how terrible it was. She got me to simplify things. I sat in a meeting yesterday with this team, and it was all so intellectual. I had to say, "Guys what the hell is this? Simplify it." It wasn't dumbing it down; it was clarifying something to its essence.
Have you checked out the Agency Spy comments on your new role? They're kinder than usual.
I don't read them anymore. I tell my wife to read them and tell me if they're awful. The thing I love about Agency Spy is that everyone I know has had a character assassination. People I know who are wonderful people get the shit knocked out of them.
https://digiday.com/?p=100806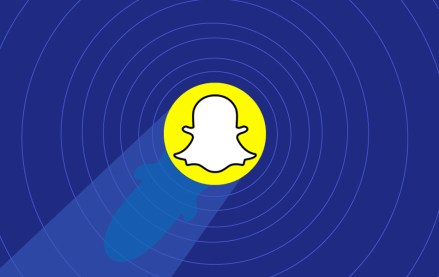 September 29, 2023 • 3 min read
•
•
"We are not diminishing the importance of AR," he said. "In fact, we are strategically reallocating resources to strengthen our endeavors in AR advertising and to elevate the fundamental AR experiences provided to Snapchat users."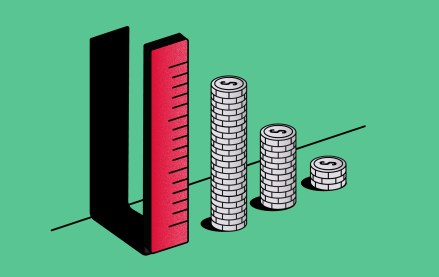 September 29, 2023 • 4 min read
•
•
In Q4 of this year, Activision Blizzard Media is launching in beta a new measurement tool dubbed the Attention Measurement Scorecard. The goal: to raise brands' and marketers' confidence in in-game advertising.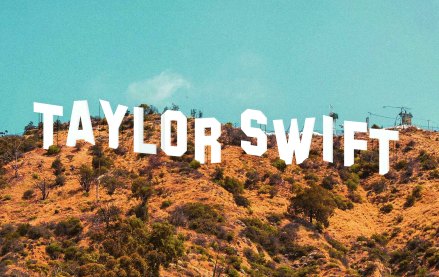 September 29, 2023 • 4 min read
•
•
The concert film will likely help build on cinema advertising's momentum after Barbenheimer.