Athletes aren't the only ones vying for gold at the Rio Olympics. Brands big and small have been trying to capture the attention of a highly engaged, global, second-screen audience, which is spending more time getting score updates online than ever before.
The final medal tally isn't in yet, but here are our picks for the brand winners and losers at the Rio Olympics.
Winners
Under Armour
Turns out, you don't have to be an official sponsor — and shell out tens of millions of dollars — to reap the benefits associated with the Olympics. And no one knows that better than Under Armour. The sports brand launched its emotional "Rule Yourself" campaign ahead of the Olympics in March, fully compliant with the Rule 40 restrictions  in that it didn't contain any Olympic intellectual property. It ensured visibility for itself though by sponsoring 250 athletes including Michael Phelps (who also was featured in a spot for the above campaign) and renting a series of outdoor gyms in Rio to set up marketing outposts and host daily workouts for fans during the games.
It worked. According to Amobee, digital-content engagement around Under Armour on Twitter has increased by 83 percent since the start of the Olympics. A lot of the credit goes directly to the Phelps partnership — as 45 percent of all the engagement between Aug. 5 and 17 was Phelps-related. "An endorsement deal with an Olympic athlete can be just as effective as being an official Olympics sponsor — provided the brand guesses right and partners up with a transcendent athlete," said Jonathan Cohen, principal brand analyst at Amobee.
Coca-Cola
Under Armour may have found a way around the hefty Olympics sponsorship price tag, but that's not to say there still aren't advantages associated with being an official sponsor. Coca-Cola was the frontrunner among the official sponsors, according to data crunched by Sysomos. Coke saw the most mentions during the first week of the Olympics — nearly 47,000 of them — more than double of the next-best best performer, Samsung. While Coke had a massive global campaign for the Olympics, this was largely due to a contest the brand was running in Japan, in conjunction with its official Japanese app, Coke ON, which saw massive engagement.
GE
GE engaged Olympics fans on Facebook by taking a page from the nostalgia playbook, launching a video series around characters from the the hit 1990s children's show "Castelo Ra-Tim-Bum." The brand also took to Facebook Live, announcing the video series in a Facebook Live broadcast last month, and also interviewing GE scientists who helped build the infrastructure for the 2016 games, while giving viewers a 360-degree tour of GE's lab in Brazil. The live stream has been viewed nearly 250,000 times. GE has also been promoting the series through Facebook and Instagram.
Simone Biles and her sponsor brands
With four golds and a bronze under her belt, Simone Biles is the breakout star these Olympics. She arrived in Rio with brand endorsements reportedly worth $2 million for brands including Procter & Gamble's Tide, United Airlines, Hershey's, Core Power and GK Elite Gymnastics. This number is only expected to rise, especially considering how much the brands she is associated with have benefited.
There was 37 times more digital-content engagement around Special K Red Berries once it was announced that Biles would be on its box, according to Amobee. And of the total mentions that the brand got, 90 percent specifically mentioned Simone Biles between Aug. 5 and 15. She has also been the most valuable athlete for Nike, in terms of digital awareness. In that same period of time, Simone Biles was mentioned in 18 percent of all Rio-related digital content engagement for Nike — the most around any athlete under contract with the brand around the event, more than even Serena Williams and Kevin Durant.
Losers

Brazil
The Olympics threw a glaring light on the country's economic recession, the impeachment of its president Dilma Rousseff, a Zika epidemic and high crime and water-pollution rates. That was also reflected online, where Amobee found that digital-content engagement around Brazil mentioning "crime" increased by 147 percent during the Olympics, comparing the time periods Aug. 5 to Aug. 18 and July 22 to Aug. 4. Zika, too, dominated the conversation, with nearly 9 percent of all digital-content engagement around Brazil during the Olympics mentioning the Zika virus.
Ryan Lochte
But if there was anything that made Brazil look good by comparison, it was American swimmer Ryan Lochte. While Simone Biles' personal brand has soared, Lochte's plummeted. The swimmer and a few of his teammates allegedly fabricated a story of being robbed in Rio, which has been making headlines since Aug. 14. According to Sysomos, #Lochtegate started trending on Aug. 17 and already has more than 145,000 tweets so far.
"Ryan Lochte might be single-handedly spearheading a counter-narrative about how safe Brazil is with his lying," said Amobee's Cohen.
Christine Villanueva, svp and head of strategy at Walton Isaacson, agreed. "Swimmers don't appear to be coming out on top," she said. "Even U.S. press to date reads neutral at best."
NBC and its commentators
Digital-content engagement around NBC has overall increased by 46 percent since the start of the Olympics, comparing Aug. 5-10 to July 30 – Aug. 4, 2016. But the network has also faced criticism, with 25 percent of the tweets around it being negative.
"There was some negative press and social media activity surrounding how they were talking about some of the female athletes," said Villanueva. "That seems to be mostly resolved, but some people will still be listening carefully."
https://digiday.com/?p=194092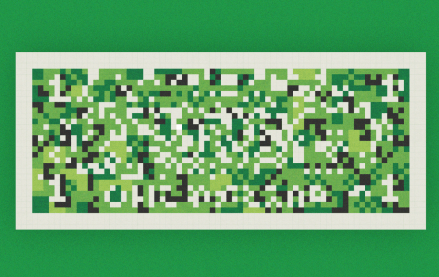 September 21, 2023 • 3 min read
Ducati has legitimate reasons to investigate Web3 tech as a marketing tool. Building a community of Ducati enthusiasts, or "Ducatisti," has been a core element of the brand's marketing for decades.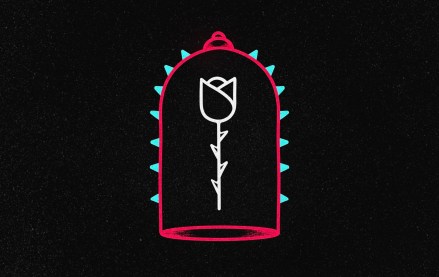 September 21, 2023 • 5 min read
In this edition of the weekly Digiday+ Research Briefing, we share focal points from Digiday's recently released reports on agency and brand confidence in TikTok, and on how publishers are making Instagram work for them.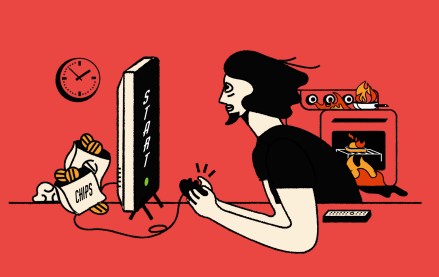 September 21, 2023 • 4 min read
While this is the first gaming related livestream Fandom has done with Instagram, it's part of a bigger push to celebrate and embrace the vast gaming community among the Gen Z demographic thriving on Instagram's platform.