Retailers to Twitter: Get it together.
At the Digiday Retail Summit, happening this week in Laguna Beach, California, retailers — big, small, online-only and brick-and-mortar — all expressed frustrations with Twitter as a social platform. Many echoed the view of Silicon Valley that Twitter simply hasn't evolved quickly enough.
Haven Beauty, which sells beauty products, has used Twitter both for service and transactional communication, but also experimented with every facet of its paid product: promoted posts, follower acquisition plans, lookalikes and "buy nows." And right now, the brand doesn't see the returns.
"The efficiencies are at a level that just don't justify it," said Erin Dwyer, Haven's svp of global e-commerce, social and digital marketing. "The resources and time it takes to create custom content for Twitter does not equate to the engagement and activity, so it feels like a left-behind platform."
Twitter does have a lot of products for retailers. There are promoted tweets that can run during pre-purchase advertising sales or discounts; customer service plans for retailers to answer product questions; mobile app promotion cards that can encourage downloads. Periscope lets retailers do unboxing or unveiling for new products or store tours; while Twitter ads help with new customer acquisition.
While Dwyer said targeting on Twitter is good — one big complaint retailers have with Pinterest, for example, is that targeting is not deep enough — the challenge is that retailers can't seem to figure out what the value is for a customer on Twitter. Comparatively, Instagram is inspirational and visual; Facebook is for friends.
"Twitter has that capability but hasn't tapped into the psyche of consumers that gravitate to use it," Dwyer said.
Another retailer, who could not speak on the record, told Digiday that there simply aren't enough viable options for marketers to want to spend money with the platform.
"Twitter still feels relevant as an outlet of communication; it just doesn't factor when contemplating and allocating social media dollars for a media plan," said this retailing executive. "I couldn't recite back to you off the top of my head what my options are to spend money with Twitter. The other platforms are good at presenting their offering."
A third retailer, who handles digital media marketing for a clothing company, agreed with Dwyer: It's a struggle to efficiently spend on the platform. And the launch of paid Instagram ads hasn't helped: Budgets are moving there, this exec said, and Instagram ads are much more successful.
A short wish list from retailers:
 A way to figure out, for example, why a hashtag is trending, who started it and why — and a neatly delivered "summary" by Twitter with that information.
A way to not miss tweets by certain people or brands just because you weren't on Twitter when that person or brand tweeted something.
A clearer sense of what Twitter's for and why people should use it.
While a plethora of executives including head of media Katie Jacobs Stanton and product head Kevin Weil left the company earlier this week, Twitter appointed a new CMO, Leslie Berland on Tuesday. Her mandate will be to kick into high gear the Twitter brand, which CEO Jack Dorsey — already well liked by the agency buyer set — says is a priority for the company.
https://digiday.com/?p=158180
October 4, 2023 • 7 min read
•
•
There are still those who believe that AR has a place in the marketing funnel, however big or small right now.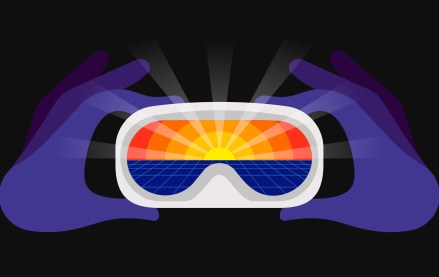 October 4, 2023 • 3 min read
•
•
With Pokémon Go revenues falling year-over-year, Niantic, its developer, is looking beyond its popular augmented reality game to generate profits.
October 3, 2023 • 2 min read
•
•
In episode four of the "Is This The Metaverse?" narrative podcast, Glossy international fashion reporter Zofia Zwiegliska spotlights the brand opportunity when it comes to fashion in the metaverse.