Retailers are testing in-store robots to support fulfillment operations
April 16, 2019 • 3 min read
•
•
As store locations double as e-commerce order fulfillment hubs, big-box retailers are deploying robots to make operations faster and more efficient. The goal is to offload some tasks from humans so they can focus more on customers.
On Monday, grocery retailer Giant Eagle rolled out Tally, a device developed by Simbe Robotics that roves around stores, monitors inventory and transmits data back to in-store teams that restock shelves. It's currently live in three stores, and the company said it's exploring scaling the tool to more locations. And last week, Walmart announced it was rolling out a series of robot deployments to support associates serving customers in-store as well as online orders. Both retailers would not comment on how much these robots cost, but Walmart said it was part of a bigger $11 billion investment for store makeovers, customer service and supply chain upgrades.
Legacy retailers are competing with pure-play e-commerce providers that deploy robots at scale to maximize order volume. For example, Amazon reportedly has 100,000 robots at 26 fulfillment centers worldwide. Traditional retailers are focused on using robots to alleviate the load on humans, taking on rote tasks that free up humans to provide additional services to customers. In addition, when stores double as fulfillment centers for online orders, robots provide added support. They aren't unique to Walmart and Giant Eagle: Other retailers that are experimenting with them include Target, Kroger and Lowe's.
Giant Eagle, like other retail chains, has been increasingly catering to customers who initiate orders online. It's had curbside pickup (called "Curbside Express") since 2012 and home delivery since 2017. By ensuring store shelves are stocked consistently, there's less opportunity for errors.
Walmart has two types of robots supporting inventory management, including shelf scanners (it's rolling out 300 this year) and fast unloaders, machines which automatically scan and sort items unloaded from trucks based on priority and department. The company said the scanners are able to pinpoint specific locations where there are out-of-stocks, send images to associates who use handheld devices, and also transmit that information to the fast unloader machines that are prioritizing which items get unloaded off trucks. The robots make store associates more productive, providing a supportive layer for both in-store and e-commerce operations, said Walmart spokesman Ragan Dickens.
"We don't have any associates that just scan shelves; it's a piece of what they do," he said. "[Robots] reduce the amount of time they're spending on repetitive, mundane work, and they can work with customers."
Other large retailers, including Target and Lowe's, are testing the technology, but analysts say retailers are still at an early stage of deploying it, and they're primarily being used to remove some of the more mundane day-to-day tasks of associates.
"Deployments are strategic, and retailers are looking at how not to replicate the associate but augment the associate — they're not eliminating the human capital position," said Gartner L2 senior director Joanne Joliet.
Retailers point out different challenges, depending on the stage they're at with the robot deployments. For Giant Eagle, figuring out the best time to carry out the robot-delivered inventory survey efforts is key.
"Because [Tally] operates on a pre-programmed route, it's able to identify when there are obstacles in its path," said Giant Eagle spokeswoman Jannah Jablonowski. "[But] you want to be deploying it at the point in the day when it's most effective." For Giant Eagle, that often means avoiding heavy-traffic times, such as early morning. Walmart shares this concern, Dickens said, with shelf-scanning activities restricted to lighter foot-traffic times.
Rolling out a robot also runs the risk of interfering with a customer's experience, something retailers should carefully consider, said marketing analytics firm RevTrax CEO Jonathan Treiber.
"The customer experience should be at the forefront — it does create a sort-of science fiction dynamic," he said. "It's better to deploy them at night."
Subscribe to the Digiday Retail Briefing: An email with news, quotes and stats covering the modernization of retail and e-commerce, delivered three times per week.
https://digiday.com/?p=330332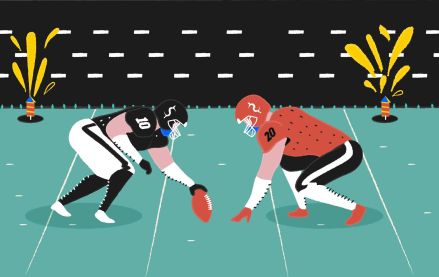 December 6, 2023 • 4 min read
In response to this challenge, the NFL's Detroit Lions have adopted a proactive strategy, introducing an extra channel for their local NFL broadcast. The objective is to broaden advertising opportunities, leverage direct-to-consumer distribution, and establish stronger connections with local fans, with the ultimate goal of increasing preseason viewership.
December 6, 2023 • 4 min read
It's been over a decade since the most recent entry in the wildly popular "Grand Theft Auto" series came out in September 2013, meaning anticipation for "GTA 6" has been building for years. Rockstar titled yesterday's trailer as "Trailer 1," making it clear that the company is poised to launch a massive marketing campaign in the lead-up to the game's 2025 release.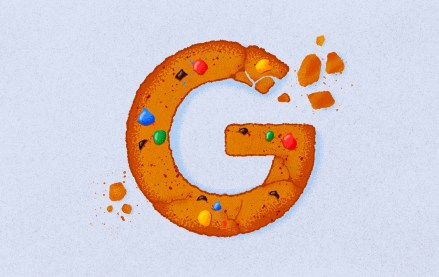 December 6, 2023 • 4 min read
A healthcare client that decided to scrap all conversion tags and cookies within weeks provides a case study for what will likely be a common experience in a year's time.