'Still in its infancy': Retailers are still struggling to nail Amazon's ad offerings
October 8, 2018 • 3 min read
•
•
Amazon is no longer an emerging ad platform. It has arrived as the third leg of the triopoly.
But beneath the big growth numbers — Amazon is forecast by eMarketer to top $4.6 billion in U.S. advertising this year — Amazon has an issue: The thousands of small retailers dependent on its platform find Amazon's byzantine and overlapping advertising programs difficult to navigate. In fact, many are turning to specialist providers to help — a sign that Amazon has not yet cracked the self-service ad systems that powered the rise of Google and Facebook.
Amazon has three core ad offerings: sponsored products, sponsored brands and stores. Of the trio, stores, or a custom page to house all of a retailer's products, are the only free offering. The other two come at a cost, one influenced by scale any by time.
Retailers of all sizes have long blamed a complex process for bidding on ads, which can be sold by impressions, or the number of times an ad is seen, or by the number of times a consumer clicks on a product.  Complicating matters is Amazon's tendency to refuse to play ball with sellers clearing less than seven-figures in revenue, said Raquel Rosenthal, CEO of the firm Digilant US.
"Part of the reason our clients are coming to us to work with Amazon is [Amazon's] customer service is very poor," she said. "They're a huge company. If you're not spending a lot of money with them, you're not going to get the service that you need or require — talking about millions and millions of dollars."
Amazon did not respond to requests for comment.
Homedics, a Michigan-based company that sells hundreds of home products — everything from foot massagers to essential oils — turned to an outside agency, New York-based Blue Wheel Media, or help navigating Amazon ad programs.
"You cannot be successful on Amazon today without a very robust advertising and promotion strategy," said Daniel Kaufman, director of consumer experience for Homedics. "It's not like traditional retail, where you walk into the store, you're walking past the aisle, and you find what you wanted. Amazon is a search-based platform, and you're going to type in 'socks,' and when you go to your socks page, the first thing you're going to see whoever is going to advertise to you properly. You're not going to see anyone else."
The need for marketing extends far beyond newer companies. Take Capezio, a 130-year-old manufacturer of tap shoes and other dance apparel that has been selling its tights and leotards on Amazon for the past 15 years. Emily Potts, Capezio's general manager of sales, said the New Jersey-based company partnered with Quartile in July. In the three months since, Quartile helped boost the business' Amazon sales revenue by 10 percent, to a 15 percent year-over-year increase for 2018 through October, up from a 5 percent increase over the same period in 2017.
Capezio had previously launched an Amazon Marketing Group campaign on its own, but found the process difficult, the time long and the expense high.
"There's a lot of players," said Potts. "There's just so many people going after the same space, the same customer, and it's like, 'How do you evolve? How do you get better?'"
Blue Wheel has built out a list of semi-exhaustive criteria it uses to filter out clients who lack the wherewithal to sell well on Amazon. Among the checklist: at least five-figures in annual revenue, SEO-friendly listings that are easy-to-read, as well as a product with high ratings.
"Amazon is still in its infancy in terms of advertising," said Eitan Reshef, chief commercial officer for Blue Wheel. "We have a long way to go."
Subscribe to the Digiday Retail Briefing: A weekly email with news, analysis and research covering the modernization of retail and e-commerce.
https://digiday.com/?p=305711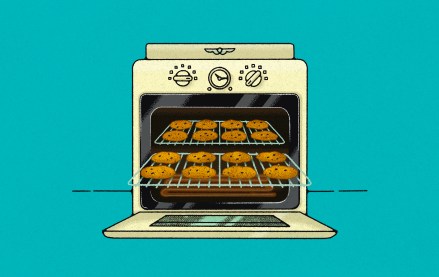 December 11, 2023 • 1 min read
Digiday Programmatic Marketing Summit attendees speak out on why they rate the overall industry's post-cookie readiness so low and what it'll take to raise it.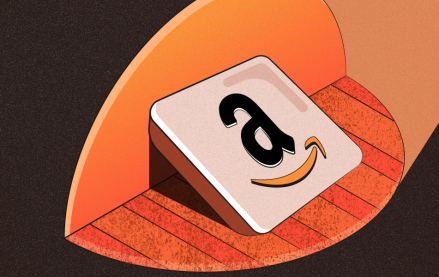 December 11, 2023 • 4 min read
Retail advertising is poised to have its moment, and brands and retailers are upping their marketing spend on Amazon and making the channel a more important part of their holiday plans this year.
December 8, 2023 • 3 min read
For Atlas Creative, expanding into Roblox is not solely a play to scale up. The company believes there are concrete benefits that will come with having a hand in multiple metaverse platforms.