Social media is changing the way that retailers operate and do business online. Consumers are more empowered than ever, and the retailers that are quick to respond will be top of mind and most successful.
Digiday interviewed Dmitri Siegel, vp of global e-commerce at outdoor gear retailer Patagonia. He talked about the retailer's approach to social media and what we can expect to see from Patagonia in the next year.
Which social media platforms are you eying in 2012? Why?
I think that Instagram, Pinterest and Tumblr will be three platforms we will get into in the coming year. We are still figuring out the most relevant ways for us to participate in those communities. So we know there's a large fashion and photo community on Tumblr. With Instagram, we want to empower our athletes. We are still figuring it out, but I visualize it as a visual field report of our ambassadors, the people who are living the Patagonia lifestyle. Pinterest, to me, is still defining itself. We have a big presence there already, and we are going to be feeding images of our ambassadors and giving people more tools to use on their own boards.
For retailers, specifically, how is social media changing the commerce arena?
I think it is leveling the playing field. Transparency is just mandatory. It has taken word of mouth to another level. Social media is allowing customers to talk about brands faster, and that is a great thing for a retailer. It's a positive change for retail overall because now retailers need to address customer concerns faster. They need to address things head on. That makes retail better.
What is Patagonia's approach to social media? 
We use Facebook and Twitter, and we have a blog called "The Cleanest Line," which is really unique because it is long-form writing with really meaty articles. We use Facebook and Twitter a bit differently from each other. Twitter is more of a response engine for customer-service queries. Facebook is for distribution of content, so we may put something from one of our books for some quick real-time interaction. Facebook is more storytelling oriented. The other critical thing is that we have Facebook and Twitter presences for each of the stores we have, so there's a local interaction going on as well.
How is the Patagonia 2012 "Vote the Environment" social media campaign unique?
What's really unique is there's a social hub landing page built for the campaign that creates a real-time connection between people online, in our stores and at Wilco concerts this Summer. This page, which was created with our partner Mass Relevance, is the hub for the campaign and contains a visualization of the Twitter content that is being generated with #becauseilove (the official hashtag for the campaign). The Mass Relevance platform allows us to tune the Twitter stream so that it stays focused on the environmental issues that people care about and filter out the noise usually associated with a raw hashtag feed. It also contains a photo wall with photos being generated from the campaign. A visitor to the site can directly engage by consuming the information or get involved in the conversation by Tweeting directly from the page. This is the first time we've done live tweet to screen but the Mass Relevance platform gives us the confidence to pursue it even in a high profile campaign like this.
If you could have all the brand managers from the largest companies all in one room, what would you say? What would your advice be from a digital perspective?
I would say it's not about chasing different platforms or technology. Know yourself as a brand and know your brand voice, and then just evaluate platforms based on whether they are able to tell your brand story to the right people.
https://digiday.com/?p=14454
December 8, 2023 • 3 min read
For Atlas Creative, expanding into Roblox is not solely a play to scale up. The company believes there are concrete benefits that will come with having a hand in multiple metaverse platforms.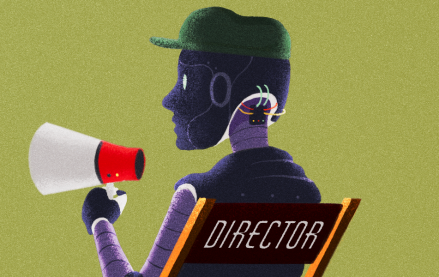 December 8, 2023 • 5 min read
Since ChatGPT became a breakout hit, the names of numerous AI companies and products have entered the cultural vernacular.
December 8, 2023 • 4 min read
Even as linear TV ad spend declines, 23andMe is reinvesting in the channel to boost brand awareness.