This special Shoptalk edition of the Retail Briefing is unlocked by Braze. You can get the Retail Briefing delivered to your inbox every Monday, Wednesday and Friday. Subscribe here.
Retailers are careening towards a reckoning. At Shoptalk, that overarching message played out in interviews and in conversations between sessions. On Sunday, Erik Nordstrom, the retailer's president, laid out his company's shortcomings head-on. It needs to be more agile, he said, and it needs to nail a local store strategy that drives physical retail sales, because physical retail sales drive online sales. The company missed holiday sales goals, so Nordstrom laid out why that happened and what they planned to do to fix it: Better connect digital and physical sales, so that customer convenience underwrote every transaction. Wearing blue Allbirds, Nordstrom also emphasized that the company was looking to online brands to strengthen its product selection and bring customers in stores.
"Our focus is on being the best brand partner we can be," said Nordstrom. "We haven't moved fast enough."
Macy's chief digital officer, Jill Ramsey, brought in last summer to "change the metabolism of the company," focused on Macy's push to evolve its business through its mobile app. New features like an improved mobile wallet, a personal styling service and a social platform that uses in-store employees as micro-influencers are at the center of the retailer's strategy. But Ramsey, a new hire meant to signal a new way of thinking for Macy's, relied on retailer-takes-on-tech taglines that would have easily fit in at a conference in 2009. Saying "digital is our flagship" and pointing to a PowerPoint slide featuring a woman wearing a VR headset gives off the message that Macy's is still in the same holding pattern, not making meaningful change.
Rachel Shechtman, the founder of experiential retail store Story and now Macy's brand experiences officer since her company was acquired by Macy's last year, was brought out on stage to show what newness Macy's physical locations have coming up. It's a different bet than Nordstrom is making on individual digital brands, and it's still unclear if it will pay off.
With varying degrees of success, retailers are all around trying to send the message that they're changing, evolving, responding to industry pressures and customer needs, galvanizing listeners into believing that they're not standing still. As always, Amazon is a looming presence, sometimes addressed head-on, sometimes unspoken. It's not just the physical incumbents like Nordstrom and Macy's and grocery retailers like Kroger that have to continuously prove themselves. Direct-to-consumer brands, once industry darlings, are being put to the task to prove that they have staying power and can maybe even turn a profit.
On both ends of the spectrum, old and new companies are on a mission to prove retail won't be a winner-takes-all story.
Building the ark
"If you're a direct-to-consumer company that wants to meet the customer where they are, you have to build Noah's Ark teams. You have to put two of every kind of person on one boat at the same time: two marketing people, two data science people, two communication people, two content people. That way one person can brainstorm and innovate while the other plays defense, and you can iterate on a two-week cycle and not a six month to a year cycle. If you're at that speed, you're going to miss every consumer train that leaves the station." — Mark Rabkin, Facebook's vp of advertising
Hot takes
Here's where the money's going.
"We're going to see a lot of companies at late-stage valuations get compressed. If they raise more money, it will be flat rounds and restructuring rounds. If you want to follow the fall out, follow any company that has a very large average order value, and low return rates. I'm sure you can think of who that would be." — anonymous VC
"Two things taking off: Holding companies that are targeting the same customer with multiple products, or different customers with the same products. Any way to leverage operational efficiencies that large companies can offer. We're going to see a lot of profitable $20 million brands succeed, not $200 million brands." — Jason Shuman, Primary Capital Ventures
"I'm interested in baby boomer technology. Hearing aids, social networks, subscription adult diapers. All of it. There's a lot of opportunity there that nobody wants to talk about much, just because it isn't sexy." — anonymous VC
Food fight
With news that Amazon is going to be opening its own grocery stores, separate from Whole Foods, as soon as later this year, grocery companies are reinforcing what they're doing to compete. Instacart chief business officer Nilam Ganenthiran said that while Instacart is trying to create for grocery retailers what Amazon offers to its customers — cheap, fast and convenient delivery — it doesn't see itself in a race with the retailer to figure out last-mile grocery first. "We're in a race to meet the customer," he said, during our on stage interview at Shoptalk on Monday morning. To that end, one of Instacart's main priorities is adding in-store and curbside pickup capabilities for its retail partners, which Ganenthiran said will come to thousands of stores in the next year.
Kroger, meanwhile, is juggling lots of business strategy shifts and overhauls as it looks to build its advertising business, drive digital sales and repurpose stores to both serve customers there and fill online orders. At the same time, its rebuilding and improving Our Brands, its exclusive, private label brand category. Gil Phipps, Kroger's vp of Our Brands, said that 92 percent of Kroger customers shop its exclusive brands, and that they're critical to competing today. "They're why customers comes to us. Of course we carry mass CPG brands, but so does everyone else," said Phipps. "Our Brands is how we differentiate, and why someone would drive by a competitor, either physically or virtually, and shop at our stores."
Coming up
On Monday afternoon: Gap CEO Art Peck will speak on stage for the first time since the announcement that Gap and Old Navy would be splitting into two companies; Dollar Shave Club founder Michael Dubin will speak to being a DTC-turned-Unilever brand.
On Tuesday: Pinterest CEO Ben Silbermann will discuss the platform's upcoming IPO and what it means for retailers and brands; Nike's vp of digital products Michael Martin will lay out how the brand has figured out its direct-to-consumer strategy; Amazon's chief evangelist of Alexa and Echo will discuss voice retail (likely without saying much of anything at all).
What we've covered
Righting the record: Bullish VC Mike Duda doesn't think it should be celebrated when brands raise money, but he benefits when it is.
It's too easy: Startup e-commerce brands are using Amazon Pay to get people to convert.
Foot Locker's on fire: How the mall brand is managing a turnaround.
https://digiday.com/?p=324562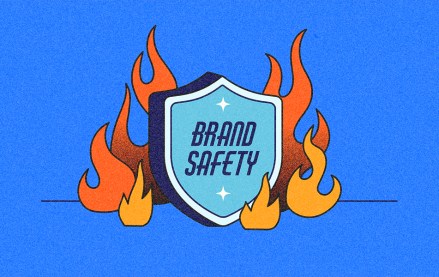 November 28, 2023 • 6 min read
"Major brands' search ads can appear on piracy, pornographic and sanctioned websites," research claims.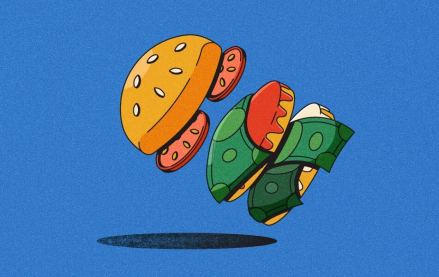 November 28, 2023 • 6 min read
As more influencers look to get into food content creation, brand opportunities are following.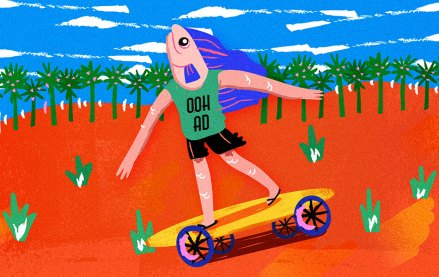 November 28, 2023 • 7 min read
As major marketers like Maybelline experiment with faux OOH, more marketers are open to the idea.