Sign up here to get the retail briefing in your inbox every Tuesday.
Time to tie a bow on 2018 and start stirring up predictions around what will happen to retailers next year. We asked industry founders, executives and analysts to makes some bold calls for retail in 2019, spanning categories from Amazon, to grocery and DTC, and to bet on what they think will be the biggest headlines in the year ahead.
Prediction: Amazon will launch One Vendor, a new format to its marketplace that combines vendors and sellers into one system.
Speculation that Amazon had plans to roll out One Vendor arose with a Recode article detailing out a new system for Amazon sellers: Rather than having the freedom to decide whether they want to sell directly or through wholesale on Amazon, Amazon would decide for them. One agency CEO told Digiday that One Vendor was coming in the next six months. Amazon has denied that a program called One Vendor exists.
If it does come to fruition, brands and sellers could have mixed feelings. One CEO of an accessories brand said it felt like Amazon was "bullying" brands to make the best-case situation for itself. While it's not hard to imagine that Amazon isn't looking out for No. 1, Joshua Kreitzer, CEO of the Amazon agency Channel Bakers, said that there's a silver lining: One Vendor could give brands more data, as well as the ability to better control pricing. We'll have to see.
Prediction: Amazon will roll out cashierless technology to Whole Foods.
Amazon Go has been expanding its store count and adding stores in new places like airport terminals. And as Amazon perfects its cashierless store technology, it could eventually be installed in the nearly 500 Whole Foods stores Amazon bought in 2017, marking the first major integration of Amazon technology into Whole Foods stores. So far, all Amazon has done with its physical store network is add buy online, pick up in store capabilities (ending Whole Foods' relationship with Instacart), and roll out a savings program that smelled to most customers like a data harvesting exercise in disguise.
"Amazon Go coming to Whole Foods is my bold prediction. That has the potential to disrupt the grocery category, which Amazon hasn't been able to do yet," said Cooper Smith, principal analyst at Gartner L2. "Amazon has said this won't happen, but I doubt that. Go represents everything the company has invested in: The automation of retail operations and gathering data on consumers so they can analyze consumer behavior."
Prediction: There will be a direct-to-consumer shakeout.
If we're being honest, it may not be next year that this bubble finally bursts. But executives close to the direct-to-consumer retail shift think time is running out for those brands that popped up after identifying an easy opportunity to make a quick few million. As brands like Rothy's and Glossier post $100 million-plus annual revenues, and other mission-driven brands like Allbirds boast about profitability over valuation, markers of success are shifting away from eye-popping fundraising rounds to actually signs of sustainability.
"Because it was so easy to launch a business, you had a lot of companies that started with a mission and launched a brand. Then you had a lot of companies that saw something working and wanted to also launch something, just by tweaking a recipe. I'm going to bet on the mission-driven founders and teams, because they believe there's an opportunity to make things better," said JB Osborne, co-founder and CEO of Red Antler. "We'll see shakeout with the businesses who were more opportunistic and don't have a great differentiated product but were able to get out there and build some traction."
3 questions with Jordana Kier, co-founder, Lola
How does Lola — a brand that started out selling pads and tampons — navigate product expansion?
This was a big year because we expanded into sexual wellness, which was a big product launch for us in May based on this idea that it's not just about the need for the product but the content that she needs to be able to proactively learn about and ask the questions we've been curious to know the answers to in order to equip women. That's a bedrock for how we think about our product roadmap, coupled with what we're seeing on the innovation side in the market, to map out where we want to go in the market and when.
We have a razor focus: This is a brand for her, not her baby or her family or her partner. That helps us remain focused on what remains in the product roadmaps. We won't be launching diapers. What we're doing is we're hearing questions, we're engaging with customers at different life stages, and it further crystallizes our idea, which is to build a lifelong brand for her body that doesn't exist yet, and it should. That's where we're going.
What does that focus mean for your business model, which started out subscription-based?
The subscription model is a feature. It's not how we're going to win. We think of the subscription model as a means to an end to get her products when she needs them and to give her the ownership of that. When we launched Sex by Lola, we took a step back and realized people might want these products delivered via subscription, but they may also not. It's not as predictable or recurring as your period. So we introduced an a la cart model. We want recurring business but we also want a brand that she can trust and rely on, and we don't want her to think that we're just selling things by pushing one approach on her. So she can pick and choose what she wants from that line, but with our core products — tampons, pads, liners — the baseline is you're going to need these things once a month, or every other month.
What's your top priority going into next year?
Our priority is to continue to think about the entire ecosystem of women's health — the ingredients, product development, transparency, supply chain — and figure out what we could do differently. What are some of the products our customers are using and what could we sell. So we take a lot of cues from our customer. There are a lot of different ways to take the roadmap and drive the company, but our north star is being that brand for her as she goes from her first period to her last hot flash, and that enables us to stay really focused while thinking about how can we add value to her life. We don't want to just be adding more noise. We're thinking about does retail make sense for us, and if so when. There are a lot of different questions but a lot of different directions where we can take it. The most exciting thing is the relationship we're building in a category where she's never had a brand advocate before.
What we've covered
Alibaba is set on winning over international brands and recruiting more of them to its commerce ecosystem in China. To do that, these brands have to understand how that ecosystem works, and just how big it is.
In a pitch deck, Alibaba shares that it drove $39.9 billion in total revenue, which can be broken down into four categories: core commerce, digital media and entertainment, cloud computing and innovation initiatives.
The deck called out Amazon twice, once directly — users spend an average of 30 minutes in an Alibaba app daily, as opposed to 8.2 minutes in the Amazon app — and once indirectly, when it states that thanks to its marketplace model, Alibaba companies don't compete with sellers directly by launching private-label brands.
Amazon acquiring Target has been a persistent rumor over the past year, and it was recently resurfaced by a VC who proposed that it would be Amazon's next acquisition move. But, according to analysts, the window of opportunity might be closed.
While Target's 1,800 store locations would immediately give Amazon a country-wide physical network of fulfillment centers, the company already has its hands full integrating Whole Foods into its strategy, which has a much more manageable 500-store network.
On its own, Amazon is also attempting to gain ground in physical retail without having to acquire another retailer, which would require combining corporate cultures and management systems.
If big-box retailers have their way, customers will increasingly look to the physical store as the one-stop shop for all of life's essentials, including medical services.
As stores face competition online, figuring out new ways to drive traffic has become critical. Retailers are recognizing that medical services, like other in-store advisory offerings like specialized technical support, can be important traffic and revenue drivers.
So big-box retailers, including Walmart, want to use retail clinics as a means to drive traffic and create new revenue streams while Amazon continues to add competitive pressure.
Marketers stay mum
For brands, getting involved in politics is still risky business, despite a push from consumers to support brands that stand for something. According to Digiday Research, the majority of brand marketers surveyed are steering clear of taking a political stance.
Sixty-five percent of marketers said they think their company should avoid taking a stance on political issues, according to a survey of 237 brand marketing executives conducted by Digiday in December.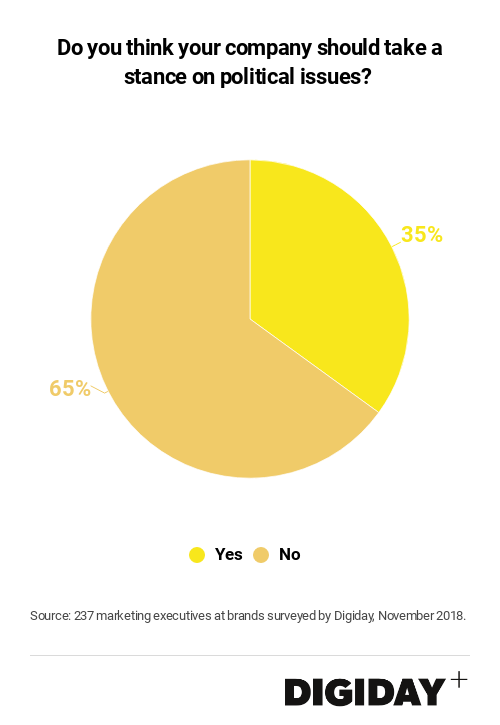 Coming up
Retailers, if all goes according to forecasts, will have a lot to celebrate this Christmas. Thanks to an extra long holiday shopping season, with an early Thanksgiving and a prime weekend leading right into Christmas Eve, Mastercard's research arm, SpendingPulse, is predicting that in-store retail in particular will win. Steve Sadove, Mastercard's SpendingPulse senior advisor, has some predictions leading up to the shopping season's final stretch.
All eyes on December 23: According to Sadove, the day before Christmas Eve is forecasted to potentially drive more sales than Black Friday.
Retailers that have invested in two fronts — their stores and their mobile experience — are winning, including Target, Kohl's and Macy's.
What's going to set winners apart is a combination of several forces in retail: "

Differentiated product, omnichannel, the importance of mobile — that's not going to stop. On top of that, personalization and use of data and analytics will become more important as we go," said Sadove.
https://digiday.com/?p=315882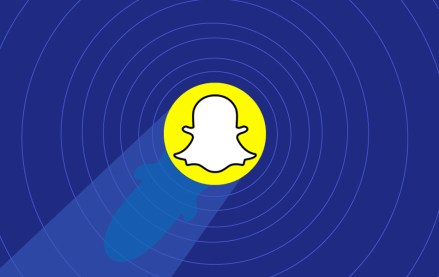 September 29, 2023 • 3 min read
•
•
"We are not diminishing the importance of AR," he said. "In fact, we are strategically reallocating resources to strengthen our endeavors in AR advertising and to elevate the fundamental AR experiences provided to Snapchat users."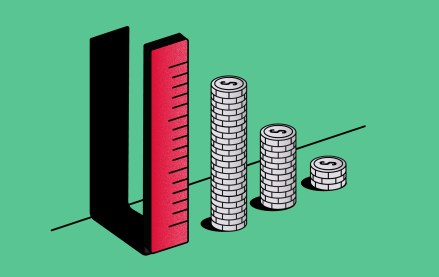 September 29, 2023 • 4 min read
•
•
In Q4 of this year, Activision Blizzard Media is launching in beta a new measurement tool dubbed the Attention Measurement Scorecard. The goal: to raise brands' and marketers' confidence in in-game advertising.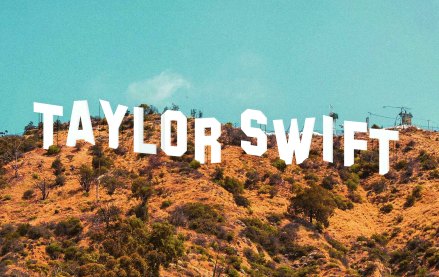 September 29, 2023 • 4 min read
•
•
The concert film will likely help build on cinema advertising's momentum after Barbenheimer.