You can get the Retail Briefing delivered to your inbox every Monday, Wednesday and Friday. Subscribe here.
Amazon's exploding ad business rightly gets much focus, but don't sleep on Walmart, which is also on a mission to grow its digital advertising business. For years, the company worked with WPP-owned Triad, an agency that acted essentially as a sales team, helping both Walmart and Sam's Club build insertion order-based media buys on websites and also manage its Walmart Exchange network.
Now, it wants to strike out on its own. The brand is going to be building its retail media operations in-house, severing the Triad relationship. Walmart, which did not respond to a request for comment for this story, sells not only its own in-store inventory, but is also looking to use its purchasing data, available across online and in-store, to sell advertising. The company is also on a video kick, growing businesses like its video streaming services Vudu. A person close to the business said that ownership is vastly more important to Walmart as it evolves its offering. If it's time to compete with the likes of Amazon, then it's going to have to set up a true media platform that connects all the dots between all these disparate businesses.
It's a common tack taken by many other retailers that are looking to increase their prowess as media sellers. Amazon, of course, is the front runner. The company, which has an increasingly sophisticated media model and now ranks third behind Google and Facebook when it comes to ad sales, has from day one handled everything itself.
At Kroger, where the media business is a big priority, the company's brought in a new exec, Stuart Aitken, to run what it calls its "alternative business" portfolio, which includes, media, finance and customer insights arm 84.51. "In 2019 we expect 20 percent profit growth in alt business and launch new businesses that are central to the core and delivering high margins," Kroger CEO Rodney McMullen said on the company's latest earnings call this month.
What retailers are realizing is that if they want to build out their media services, a fragmented approach doesn't work. If you're going to tell CMOs obsessed with attribution that the reason they should think about your platform is that you can match intent with actual purchasing decisions, you better have a unified structure that doesn't rely on external agencies or other types of companies. Plus, running a program internally means, theoretically, a better mix of ad offerings because you get the full picture.
Darren Hitchcock, GM of UK at Magnolia, said that one of the other factors is the rise of more stringent budgeting inside brands. "Brands are now seeking much more transparent data sets, which cannot be found if you're running these programs externally from the retailer. This is why many brands, like Walmart, are moving their digital advertising strategy in-house. When you are in control of your own program, you're in control of the data that goes with that program." — Shareen Pathak
Overheard
"When you're online shopping, you can make anything look good. You can make a $25 sheath dress made in a factory by small children look like it should be hanging in Barney's. That is e-commerce. It's put a lot of downward pressure on prices because it's hard to be a discerning customer online without seeing it in person. Why would someone pay $250 when they can buy the same thing for $40?" — Sarah La Fleur, CEO, MM.La Fleur
This week in Amazon takes over the world
Amazon has been testing a new ad format where it'll show a pop-up ad to people on product pages for its own private-label brands. It's one step beyond what we've already reported with Amazon aggressively hawking its own brands on product pages — the WSJ reports that the test actually took over the entire screen on mobile.
By the numbers
New Nielsen research says that while Amazon is the undoubted leader when it comes to e-commerce retail, new data shows that Amazon's dominance, especially in CPG, could be slipping, with brick-and-mortar players growing faster. Here's how much online customer bases have grown in the past two years.
Amazon: 29 percent
Walmart: 207 percent
Target: 122 percent
Instacart: 256 percent
Kroger: 172 percent
What we covered
Amazon is going for lower-income customers: The company wants to dent Walmart with a discounted Prime program and a potential partnership with an EBT app company.
Private-label's future: Spurred by the success of companies like Target and Best Buy, big-box retailers are accelerating their private label push, launching more brands than they have in the past.
https://digiday.com/?p=326308
September 28, 2023 • 4 min read
•
•
Some content creators are using generative AI tools to spark new levels of creativity and innovation and are sharing their experiences online in how they're using these tools to streamline their workflows and boost productivity.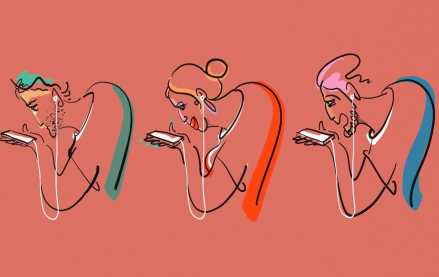 September 28, 2023 • 6 min read
•
•
In this edition of the weekly Digiday+ Research Briefing, we share focal points from Digiday's recently released reports on marketers' evolving social media tactics, including how they're using Facebook less and diving into YouTube Shorts more.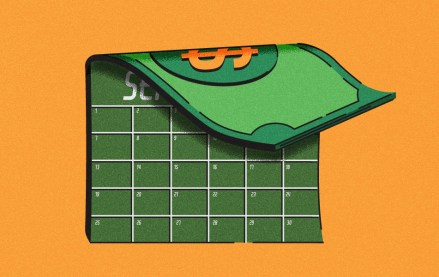 September 28, 2023 • 4 min read
•
•
In 2023, some brands' executive boardrooms are still insulated from the chill of crypto winter, for better or worse. But the rising pressure of crypto skepticism has made it more urgent than ever for companies to figure out how to use blockchain technology to support their core offerings and customer base rather than simply dropping branded NFTs and hoping for the best.