Doing business on Instagram is only getting more complicated for the brands that have used the platform to build followings.
The new checkout feature poses a difficult decision for these brands: Do they lean in and embrace customer convenience and drive conversion? Or steer clear of sending customer information directly into Instagram's walled garden? It's a good time to have help. As Instagram plays an increasingly prevalent role in digital brand strategies, even taking over purchasing, agencies can assuage fears and simultaneously help brands prepare for upcoming changes, and defend themselves.
"It helps to have an intermediary when you're working with platforms that can pull the rug out from under you with a snap of their fingers," said a digital brand founder at the Digiday Retail Forum on Thursday. "It's an added layer of defense on your side."
Working with brands on both their digital and creative strategies, agencies are in a position to act as resources ahead of what AGW Group's Adam Gorode calls "an inevitable domino effect," as other ad-driven social media partners could roll out similar functions, like Instagram-parent Facebook, Pinterest and YouTube. Gorode said that during the beta period of Instagram checkout, brands eyeing the function to drive conversion and meet customers where they are will need to rethink their backend capabilities as well as their Instagram creative in order to test in-app checkout.
"Customers are in control, and brands need to be able to serve them seamlessly," said Gorode. "But Instagram is a digital walled garden, and the entire customer relationship is becoming truncated as a result. Agency work needs to reflect that."
Gorode said that AGW is now working with brand clients to ensure that their Shopify accounts are set up on the back end to be able to account for product listings and purchases happening on Instagram. At the same time, it's rethinking ad creative that better signals something can be bought right there in the feed.
"It's about identifying new client needs and anticipating them," said Gorode. "We have to be five steps ahead."
Agencies are fighting against a current of workflow that's headed in-house at brands, particularly brands selling direct to customers. The ones that have been able to revamp their services to appeal directly to these brands have excelled: Agencies like Derris and Red Antler, for instance, have figured out the needs of DTC brands, which have been bucking traditional agency partnerships.
"There's a perception that in the DTC era, you can sign up for a storefront and start selling in a super simple way, but the needs of any merchant requires attention and know-how as they get bigger," said Ben Crudo, the CEO of Diff Agency. "That's what's happening with Instagram checkout — brands need to know how this will affect every area of their business, so they come to us." — Hilary Milnes
Annotating Pinterest's IPO
What Pinterest said: "Advertisers in [the mid-market advertisers] segment include…emerging business models such as Digitally Native Vertical Brands that sell their products and services directly to consumers. While some of these advertisers also focus on objectives across the full purchase funnel, most advertisers in this segment rely primarily on digital advertising and are focused on online sales and conversion metrics. They typically have smaller marketing teams and a dynamic ad spend allocation strategy, and are sensitive to how quickly they can design, scale and shift their ads to platforms where they see the best return.
We help these companies achieve their objectives through relationships with our mid-market sales team, tools to help them easily create beautiful Pinterest ads and various self-serve campaign scaling and measurement tools. … While we have covered mid-market advertisers for some time, we have only recently built the product and measurement solutions to better serve this segment. Our continuing efforts are focused on building more self-serve tools that will help these advertisers with ad creation, campaign scaling and measurement."
Translation: Pinterest wants to take share of ad spend from Facebook and Instagram, where digitally native brands have invested resources in customer acquisition through campaigns. In return, Facebook has built teams specializing in "disruptor brands" to cater to them. Pinterest is fighting back: it now has a sales team and set of solutions to get new advertisers in this category to start considering Pinterest as a customer acquisition platform, and spending money there accordingly. These brands, while they have smaller ad budgets than big corporations, have used social media to drive both sales and brand awareness, and are critical for Pinterest to lure if it wants to rival Facebook and Instagram as an ad platform. — Hilary Milnes
The cashless backlash continues
Last week, New Jersey joined Philadelphia in banning cashless stores. Gov. Phil Murphy signed the bill into law, which makes exceptions for parking garages, car rental companies, and some airport stores. Additionally, a San Francisco lawmaker Vallie Brown released an updated version of her proposal to ban cashless stores which, if passed, would not allow Amazon Go's cashier-free stores to operate in the city. Right now, San Francisco's proposed law exempts food trucks and pop-up stores.
When I spoke with some industry experts earlier this month, they tried to downplay the cashless backlash. They say that it still doesn't make sense for many stores to go cashless given high credit card processing fees, and believe that lawmakers in cities considering cashless bans would work together with the business community to figure out reasonable exemptions. But if the New Jersey and San Francisco are any indication, it's highly likely that some of these laws won't have any exemptions for the digitally-native brands that are considering opening up cashless storefronts. — Anna Hensel
3 questions with Kathryn Winokour, head of marketing, Jetblack
Jetblack, the Walmart-owned shopping concierge tool that uses text messages to respond on-demand to customer orders, is being lauded as Walmart's "secret weapon" by the WSJ. Jetblack's head of marketing explains how the service is working with brands.
What's Jetblack's value proposition to warrant its $50-per-month fee?
Once the customer is invited off the waitlist, the Jetblack concierge team will set them up to become a member. The onboarding process starts with a brief welcome phone call to discuss the member's family life, home life, brand interests, purchasing habits, how often they shop for products and so on. Jetblack also offers optional in-home visits where agents take note of current products the member is using to enable frictionless re-ordering and get a better understanding of the overall needs of the customer.
After a member is onboarded onto the service, they are ready to text-to-shop and can then interact with "J," the company's AI, and order directly through texting. Depending on the request, the member will be prompted with refining questions to ensure they receive a curated set of item recommendations that are best-for for them. Once the order is processed, Jetblack will provide complimentary gift wrapping if applicable and deliver the product with same day or next day delivery in a Jetblack recyclable bag. Members also have access to the Jetblack iOS app which enables the ability to quickly reorder essential items, and also browse discovery app lists with seasonal product recommendations and trending items that Jetblack members are loving.
How can brands get in front of these customers?
Jetblack is source agnostic and can source from almost any brand. To date, Jetblack has fulfilled orders from tens of thousands of different brands for members. Some everyday essentials may be sourced from Walmart and Jet.com, while other items and specialty products are procured from local brands and shops. Other items from popular retailers, including Saks and Pottery Barn, are available to purchase through the service as well. Jetblack currently partners with brands that are a natural fit for members. Partnerships provide brands the opportunity to drive incremental sales and also exposure to the highly influential Jetblack member base.
How does it then position itself to customers? What makes it a better shopping experience than a traditional retailer?
Jetblack has created a concept that enables consumers to get exactly what they need through the convenience of text messaging and the freedom of a nearly unlimited product catalogue, thus giving customers time back in their lives that they previously spent shopping online or in stores. Jetblack utilizes text messaging as it is easy for members to use and understand. Texting forces simplification, it accommodates the ability for users to mind-dump something.
Members can text a description or image of what they want and Jetblack's AI and merchandising experts will work together to find the perfect product, saving customers time. Once the user finds the right product, the service guarantees it will be delivered the same or next day, for no additional cost. And they gift wrap it, too. — Hilary Milnes
Overheard
"We don't have a pile of cash to go out and get customers with. It takes discipline — growth has to match revenue we're bringing in. Our economics need to make sense. We're in control." — Matt Breuer, head of growth, Buffy
Decoding eBay's discount blitz
The price war among e-commerce marketplaces is heating up. As Amazon drops its lowest-price parity requirement among marketplaces and Walmart drops its price-match guarantee, eBay sees an opportunity. It's rolling out a series of Prime Day-style discounts, with an eBay twist. Each day has a product theme; for example, fan gear, gamer gear, fashion, home improvement, connected home, and so on. The announcement clearly references eBay's price match guarantee — noting that it's applicable to "approved competitors," including Amazon, BestBuy.com, HomeDepot.com, Jet.com, Sears.com, Target.com, Walmart.com and Wayfair. If a customer makes an eBay deal or "top product" and find a lower price on a competitor's site within 48 hours, eBay will refund customers 110 percent of the difference. Price matching is yet another way eBay is differentiating as buyers and sellers look for alternatives to Amazon. — Suman Bhattacharyya
What we've covered
View from the top: Lerer Hippeau's Andrea Hippeau explains what DTC trends she's interested in most, and her industry predictions.
Facebook anxieties: Marketers sound off candidly about what stresses them out the most about working with the powerful platform.
Don't sleep on Reddit: Absolute Vodka is growing its Reddit ad buy.
https://digiday.com/?p=327372
October 4, 2023 • 7 min read
•
•
There are still those who believe that AR has a place in the marketing funnel, however big or small right now.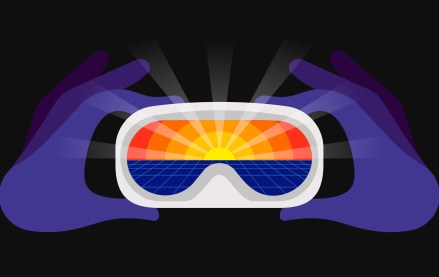 October 4, 2023 • 3 min read
•
•
With Pokémon Go revenues falling year-over-year, Niantic, its developer, is looking beyond its popular augmented reality game to generate profits.
October 3, 2023 • 2 min read
•
•
In episode four of the "Is This The Metaverse?" narrative podcast, Glossy international fashion reporter Zofia Zwiegliska spotlights the brand opportunity when it comes to fashion in the metaverse.