Remote work is causing anxiety levels to spike: Here's what creative bosses are doing about it
October 12, 2021 • 5 min read
Ivy Liu
So much for the idea that we'd all be satisfied to work from home forever.
Just as offices begin to reopen or at least contemplate doing so, a new study suggests that remote work is taking its toll on our collective nerves. Nearly half (47%) of workers say they are experiencing anxiety because of remote working — and among those, two-thirds (66%) say it has crushed their productivity.
The findings, based on responses from more than 1,000 remote workers in a survey by the Omaha-based insurer Breeze, is yet one more bit of concerning news for employers already working overtime to stay on top of the well-being of their people as the pandemic persists.
Among other findings in the survey, 52% reported depression, while nearly as many (46%) experienced panic attacks. As a result of remote work anxiety, 57% have sought out professional and/or medical help. More than four in 10 said they suffered from remote work anxiety because they were working too hard or too many hours — worried their employers might think they are slacking off. Of those suffering from remote work anxiety, 43% said they planned to return to the office because of it.
What is clear is that remote work is not going away, as just one in five companies is planning to be fully in-office this fall, according to a PwC study. So what's the solution?
"I don't believe it's a referendum to end remote work, because a lot of people love remote work and are probably never going back to the office," said Mike Brown, communications director at Breeze. "The problem isn't in-office or remote work anymore — the problem has now become trying to figure out how to make the hybrid model work and keep everyone happy."
The spike in anxious employees has not gone unnoticed by creative agencies, which are on a mission to de-stress their workforce even as remote work remains a given.
"We really live in an age of employee empowerment — employees have more control and more say over when, how and where they work than ever in the past, and what we wanted to do was really embrace that," said Rob Lambrechts, chief creative officer at San Francisco-based Pereira O'Dell, whose clients include Mini and Corona. "It's about talent first, location second."
To help manage its employees' mental health, the agency's leadership has encouraged its people to take actions like scheduling a half-hour in the middle of the day to simply get away from their desks and take a walk outside, or plan a virtual meet-up with a coworker that isn't necessarily about work but, rather, is just a conversation — like the ones we used to have around the water cooler. Also, from 11 a.m. till 1 p.m. in the afternoon, Lambrechts noted that his company has instituted something it calls "The Creative Block," a time when people can work in peace without having to worry about the tedium of Zoom calls and such.
Patrick Godfrey, founder and co-CEO of San Francisco's Godfrey Dadich Partners, believes making sure your people are as secure as they can be should be a priority of any creative enterprise. "It's not much of a leap to understand that happier, more fulfilled people do better work," said Godfrey, whose firm is known for its work for accounts like Nike and Lyft. "I grew up in the generation where you were supposed to be so grateful for your job that you pulled regular all-nighters to prove your worth — all to try to win a toothpaste account. Bravado was used to mask the toxicity, but let's call it what it was: abusive."
Over the past year and a half, the agency's management came to understand that there are human limits, as it started to lose employees — "not to exciting new opportunities but to simply 'do something else,'" Godfrey said. "That," he said, "had never happened before." That's when the company instituted "Focus Fridays," providing the opportunity to step away from screens, reflect and take a breath. What started as a monthly event proved to be such a success that it was expanded to weekly.
The Brooklyn agency Big Spaceship, which has done work for Starbucks and JetBlue, has implemented quarterly mental health days where business is put on hold and employees are encouraged to spend time outside. It also hosts guided meditations and virtual yoga classes. "Giving employees this space allows them to take intentional time for themselves which in turn enables them to bring their best selves to work," said Kristin Daversa, svp of people and culture.
To blunt the effects of nonstop video meetings, independent creative agency Young & Laramore in Indianapolis has instituted quiet hours on Tuesday mornings — no meetings, no expectation to answer communications. And it now ends each week at 3 p.m. on Friday. After the office reopens, Tuesdays and Fridays will be optional remote workdays, said Tom Denari, president and chief strategy officer of the agency, whose clients include Steak 'n Shake and Merrell.
Doing its part to reduce anxiety due to remote work, New York media buying agency Good Apple, which has done work for brands like Birchbox and Todd Snyder, has organized several in-person events, including a "new hire day" that allowed its newest employees to spend time together in person. Other activities include virtual happy hours, outdoor dinners and a companywide retreat, said Izzy Blach, chief happiness officer.
Such events, she said, "allowed our team to disconnect, bond and celebrate each other and the agency's growth over the past year despite pandemic challenges."
https://digiday.com/?p=428479
September 27, 2023 • 10 min read
Digiday+ Research assesses how brands and influencers are using Shorts to reach new audiences and what types of Shorts videos create the most buzz for marketers.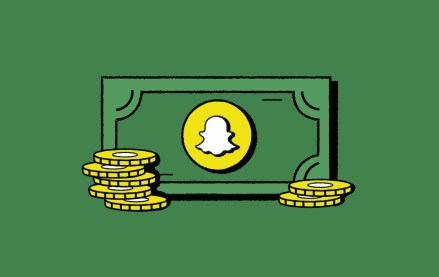 September 27, 2023 • 4 min read
Yesterday, Snapchat marked its return to in-person agency roadshows, sending company representatives to Horizon Media's Manhattan office to showcase a Snap-designed video game intended to capture the essence of what it's like to work at an agency — and how Snapchat can be part of the process.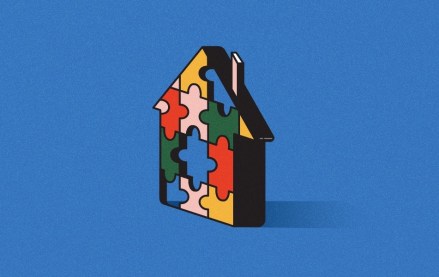 September 27, 2023 • 5 min read
As in-housing settles in as a mainstay, some marketers push for complete control.