'We lost a titan': Remembering Curt Hecht, digital media and advertising veteran
September 8, 2015 • 7 min read
•
•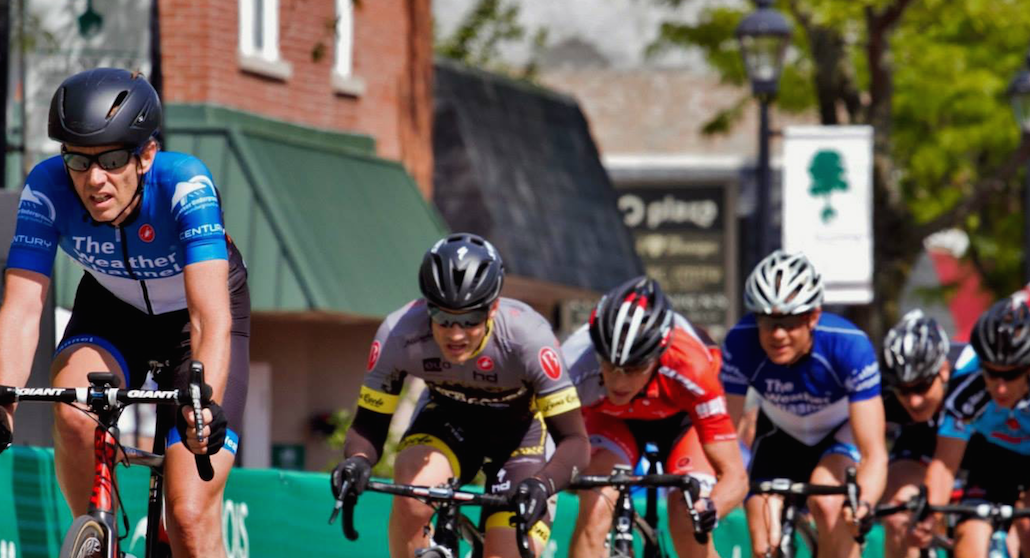 The digital media and marketing world was shocked last week by news that longtime exec Curt Hecht had passed away from lung cancer at the age of 47.
Hecht, chief global revenue officer at The Weather Company, was known for his early work in the adoption of programmatic advertising technology, first at Publicis Groupe's Starcom MediaVest and later at its VivaKi unit and then Weather. Hecht left Publicis Groupe's VivaKi in 2012 to join his former boss, David Kenny, at Weather. There he spearheaded the company's use of its vast trove of weather information to target advertising.
"Curt's life and friendship mattered to me. Curt and I had breakfast in Las Vegas during CES 2012, and he encouraged me to take the risk and realize the potential of transforming The Weather Channel Companies," Kenny wrote. "A few months later, he took his own risk to join us. In every tough situation, Curt kept me anchored on what matters — family first, our people second, clients and audience third, and the money will take care of itself. Curt and I both dream big, but he is the one who could turn the dream into a reality. When daily pressures created chaos and drama, Curt would prioritize and keep us focused on the most important and critical matters."
Hecht is survived by his wife Dorothy and two daughters, Peggy and Kaki. His family has established an education fund for his daughters.
On a personal note, I knew Curt for a decade. He was always not only incredibly knowledgeable about the rapid changes in the advertising and media landscape, but he was also willing to explain these changes in human terms. We often spoke of our shared passion for endurance sports (Curt was an avid road cyclist). I was struck by Curt's willingness to keep things light. I once moderated a panel discussion on a very serious media topic in which Curt interjected immediately to suggest we first determine the Muppet we most resemble. (He was Big Bird.)
What follows are remembrances from his colleagues and friends in the industry.
Rishad Tobaccowala, chief strategist, Publicis Groupe
Curt Hecht was an embodiment of excellence.
Whether it be at work where he not only continuously re-invented himself learning new skills from television buying to digital media but then pioneering entire new concepts like the first agency trading desk and programmatic marketing.
Or in his passion for cycling where he iteratively got him and his bicycle better and better — a wonderful fusion of man and machine, very much like his work passion.
But most importantly, he bought this quest for excellence to his most urgent passion — that of being a husband and father. Even here he benchmarked and learned, asking other working parents on how best to balance work and home, travel and critical parent meetings.
The best way to remember him will be to use his quest for excellence as a benchmark.
Sean Finnegan, chief commercial officer, Brandish
Curt's intellect and depth to comprehend complex matters in the marketing futures space went unmatched. Curt could see around corners to what was coming while instantly formulating a plan on how to take advantage of the trend for his clients and company. It was truly amazing to see this in action.
As someone who knew Curt as both a competitor and as a colleague, I came to respect his consistency in demeanor and always fair assessment of people and the situation, whether dire or calm.
Curt was a good and smart family and businessman who represented a model I strive to apply daily. He is also the only person I have ever met that could fit a bike in the overhead compartment of a plane.
Rest in peace, Curt.
Jeremy Steinberg, head of sales at The Weather Company
We lost a titan in the industry this week. I lost a mentor and friend. I feel so fortunate that I had the chance to work closely with him over the past few years. He pushed me to achieve more than I ever thought possible, and I will be forever grateful for his leadership and support. He was an amazing man, and I will miss him dearly.
Vikram Somaya, svp and global data officer, ESPN
I will miss Curt Hecht in the mornings because he showed me a world on two wheels — a world filled with sunrises and the silent camaraderie of friends who matter.
I will miss Curt Hecht during the day because he taught me how to wait for the right moment to seize the day. Patience and daring are just different sides of the same coin.
I will miss Curt Hecht in the evenings because he taught me that being present with the ones you love is the greatest gift you can give them.
Thank you, Curt. For all of it.
Dave Morgan, CEO, Simulmedia
Curt was a builder and a doer and a very special person. All of us in the industry benefited from that. The void he leaves behind will not be filled.
Marco Bertozzi, president of global clients, VivaKi
Curt was a different breed of agency person. He thought expansively, strategically and differently than anyone else I had ever met. He was relentless in the pursuit of changing the way things had always been done. VivaKi Nerve Center and AOD were examples of that and in the face of considerable resistance at times. He had an instinct for the big picture and was usually right. Personality-wise, he was also very relaxed. In my earliest days at VivaKi, he was due to present on stage in front of a 200-plus people, and he just turns to me and says, "Why don't you get up, too? Let's just riff; it will be fine." That was Curt.
Rob Norman, chief digital officer, GroupM
If you ever met someone who did not rate or like Curt, you knew one thing: That person was dumb, unpleasant or both. Curt was clear in his mind. Automation was good; it created efficiency, and it unlocked time to do things better. Curt loved tech, he loved data and loved people. The only thing on his body that was not stripped right down was his smile.
Kaylee King-Balentine, director, T Brand Studio
I was only able to work with Curt for a short amount of time at The Weather Channel, but his leadership style is something that will stick with me for years to come. Curt was someone who I looked up to and always pushed me to try new ideas and stretch the boundaries of what had been done before. The industry has lost a great guy, and he will be sorely missed.
Domenic Venuto, general managerof AdFX, The Weather Company
I lost more than my boss this week. I lost a mentor who taught me a great deal about the media industry. His ability to foresee trends and guide us along a path were unmatched. He is evidence that one person with vision and passion can drive so much change while positively influencing the lives of so many.
Adam Bain, president, global revenue & partnerships, Twitter
My favorite memories of Curt are in watching him get excited about ideas. There was nothing in the world like when Curt got a big idea in his head and started working it — especially because whatever he dreamed up, he had the will to make the impossible real. Those of us that knew him best remember Curt for his creativity, his incredible mind, and most of all his friendship.
Peter Naylor, senior vp, advertising sales, Hulu
When he was on the buy side of our business, I always spent extra time preparing for a "Curt meeting" since he was so damn sharp! When Curt came to the sell side of the business, I always loved talking to him about the market and running ideas buy him to see if I was on the right track. Without fail, he knew where the tracks were headed. And no matter what side of the table we were on, he was always a pleasure to work with. Always.
Andy Monfried, founder, CEO, Lotame
I met Curt in Detroit when I started my company, and I was pitching him on my idea. He said to me, "The data you are collecting is worth far more than the media. Get out of the media business and focus on refining the platform." He was two years ahead of his time (and mine) because I did just that two years later. He was the first one to see this and communicate it to me.
He made an impact on me in a myriad of ways, but my lasting memory of Curt will be his pleasant demeanor, his honest look directly into my eyes, as he tried to help me become a better person. Curt Hecht is the true definition of a quality human being.
Lucia Moses contributed to this post.
https://digiday.com/?p=134494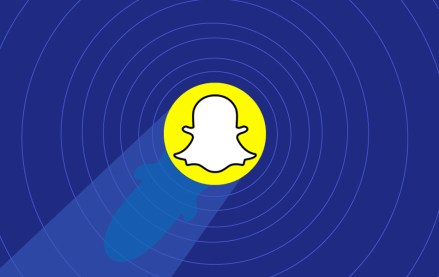 September 29, 2023 • 3 min read
•
•
"We are not diminishing the importance of AR," he said. "In fact, we are strategically reallocating resources to strengthen our endeavors in AR advertising and to elevate the fundamental AR experiences provided to Snapchat users."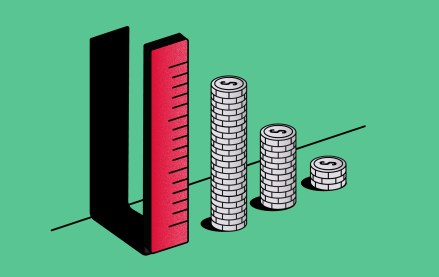 September 29, 2023 • 4 min read
•
•
In Q4 of this year, Activision Blizzard Media is launching in beta a new measurement tool dubbed the Attention Measurement Scorecard. The goal: to raise brands' and marketers' confidence in in-game advertising.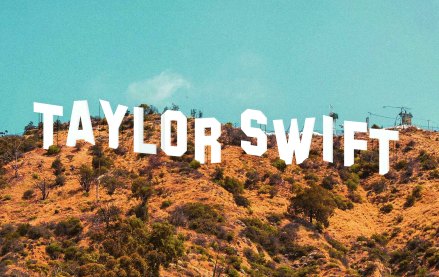 September 29, 2023 • 4 min read
•
•
The concert film will likely help build on cinema advertising's momentum after Barbenheimer.