Celebrities came out in droves last night for the televised Red Nose Day fundraiser event. But in a viral climate that favors "authentic" experiences, the very notion of a telethon has taken a backseat to more organic social media movements.
"The telethon has been replaced by the individualized community experience," said Matt Waghorn, director of communications planning at Huge.
After much publicity rollout, the Red Nose Day fundraiser was a three-hour event on NBC that aimed to raise money for several poverty-focused charities through singing, dancing and pre-recorded comedic skits. The event is the first U.S. installment of a nearly 30-year-old British tradition: Comedic Relief UK launched Red Nose Day in 1988 to generate poverty awareness, and has since raised $122 million (£78 million).
Last night's telethon raised a reported $10 million, with the help of stars Justin Timberlake, One Direction, Elizabeth Banks, Anna Kendrick, Jack Black, Bill Gates and Kermit the Frog. Musical performances and skits were broken up by serious calls-to-action, with clips of stars like Michelle Rodriguez visiting poverty-stricken countries to raise awareness.
It's a familiar formula, but as Waghorn said, telethons carry less weight than to the potential strength of social media. Last summer, the now-infamous ALS Ice Bucket Challenge swept social platforms after getting its start by one family in Massachusetts affected by ALS, or Lou Gehrig's Disease. In just two months, videos flooded Facebook of users taking the challenge then nominating their friends; the movement eventually spread to the celebrity sphere. By the end of August, the ALS Association reported the grassroots movement generated $115 million.
"The Ice Bucket Challenge connected individuals the way the phone-in did, but it allowed people to do so on their own terms and interpret the medium as they wished," said Waghorn. "Phoning in and donating money doesn't allow for that."
Thanks to heavy social push, though, Red Nose Day did rake in hefty Twitter mentions on Thursday. Sixty-three percent of its mentions of the total (387,000) since the end of March were tweeted on May 21, according to Crimson Hexagon data. The Ice Bucket Challenge didn't see one concentrated day of engagement; rather, it saw over 300,000 mentions on social from the middle of July to the beginning of August, with quick growth. By August 14, the number of Ice Bucket Challenge mentions were growing at a rate of 3,000 tweets per hour.
Red Nose Day's telethon featured a lot of the same celebrities who participated in the Ice Bucket Challenge, even down to Kermit, but a live-taped show lacks the accessibility that social media grants us regular folk.
"Not only were people creating their own experiences online while being part of a bigger initiative, but it also put people on the same pegging as celebrities. You were part of something that they were a part of," said Waghorn.
Not long before Red Nose Day debuted in America, the MDA Labor Day Telethon announced it would be going off the air for the first time since 1956. In 2011, the first year without host Jerry Lewis, the telethon grossed $31 million, the lowest amount in years, and the once 21-and-a-half hour marathon ordeal was shaved down to a two hour, pre-recorded special. The final telethon in 2014 raised $28 million.
The Ice Bucket Challenge was of course lightning in a bottle. But it speaks to the benefits of a social media movement over a telethon, according to Waghorn. He noted that not only are such grassroots movements more personalized and unique, but they also take up a lot less of our time than an hours-long telethon.
"The challenge succeeded because it lived and breathed in social channels," he said. "The telethon these days feels too contrived."
https://digiday.com/?p=119652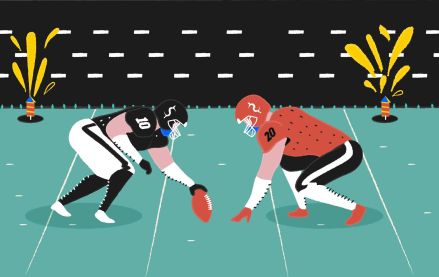 December 6, 2023 • 4 min read
In response to this challenge, the NFL's Detroit Lions have adopted a proactive strategy, introducing an extra channel for their local NFL broadcast. The objective is to broaden advertising opportunities, leverage direct-to-consumer distribution, and establish stronger connections with local fans, with the ultimate goal of increasing preseason viewership.
December 6, 2023 • 4 min read
It's been over a decade since the most recent entry in the wildly popular "Grand Theft Auto" series came out in September 2013, meaning anticipation for "GTA 6" has been building for years. Rockstar titled yesterday's trailer as "Trailer 1," making it clear that the company is poised to launch a massive marketing campaign in the lead-up to the game's 2025 release.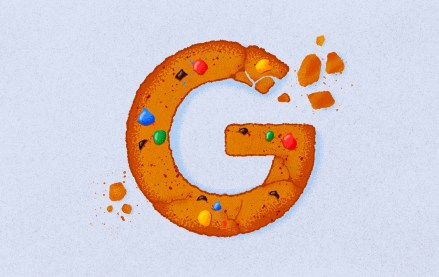 December 6, 2023 • 4 min read
A healthcare client that decided to scrap all conversion tags and cookies within weeks provides a case study for what will likely be a common experience in a year's time.