Rebecca Minkoff sees more possibilities for virtual reality in retail beyond laying a pair of goggles on a store customer's face and letting them watch the latest fashion show.
In fact, the brand wants to be the first brand to meet and sell to customers in a virtual reality world, once customers are actually ready to shop in a virtual setting where nothing they see is actually real — and it's working with VR company Obsess and Walmart's tech incubator, Store No. 8, to get there. Since that hasn't happened yet, the company is using data and insight gathered from its experiments with the technology to inform product design and store layout decisions.
"We have this relationship with technology that starts with taking an early lead and then turning that digital innovation into business innovation," said Craig Fleishman, the evp of corporate development and general counsel at Rebecca Minkoff. "Our goal with virtual reality is to get the right product in front of the right customer more quickly."
Rebecca Minkoff's first experiments with virtual reality started in 2014, when the technology was far more buzzy. The brand showed its fashion shows in 360-degree VR using Google Cardboard, back when the $15 headset could still "blow someone's mind," according to Fleishman. Those uses of the technology were experiential — flash-in-the-pan gimmicks to get people talking. Other brands like Tommy Hilfiger followed suit.
But now that the novelty of VR has worn off, Rebecca Minkoff is focusing on cracking virtual reality commerce, something that has been attempted by several VR companies and brands but has never come to fruition. It fits in with the brand's goal of anticipating where the customer is headed before she gets there, as Fleishman puts it.
"We had the thesis that AR and VR would be transformative for commerce, in the way that mobile and social have been, and now we're taking a position on what we think VR commerce will look like. We're not there yet, and the customer isn't there yet, but we feel it coming."
The time it spends trying to figure out what a VR shopping experience would look and feel like is having a product impact on Rebecca Minkoff's business, too.
Through its experiments with VR, the company is gathering insight and making decisions based on the data from the experiments. The brand can use virtual reality to figure out the best layouts, both in its own stores and at department stores, without spending the time and money on a revamp that has lackluster results. Since virtual reality store experiences are built to draw customers to certain products, Rebecca Minkoff is also testing what product categories and designs work best, both in the store setting and outside of it. For instance, if considering designing a popular bag in new colors, the company can test them out in a virtual version before going into production.
"The virtual environment can guide our decision-making process cost-effectively," said Fleishman. "Anything that gets our customer to engage more deeply with the brand gives us access to new data that ensures we're reaching her properly. And VR is so data-rich that we can validate decisions quickly, in a way that customers will immediately respond to. It will let us make better decisions when designing, buying and putting product on sale."
Investors in the space see promise in that world — using virtual reality to make real estate-related decisions without spending a lot money — rather than commerce.
"From a real estate perspective, VR is advanced as can be, and it's exceptionally useful," said Anna White, senior associate at venture capital firm Tribeca Venture Partners. "For retailers, it can have a real impact on business-side decision making. I still don't see it as a shopping setting."
Rebecca Minkoff's smart-mirror fitting rooms are another example of the brand taking new, flashy technology and using it to gather more customer data. Using the fitting room mirrors, which track what product is being brought into fitting rooms, Rebecca Minkoff can determine what pieces are being tried on but not purchased, and make necessary changes. Fleishman believes that virtual reality will provide even greater insight to how customers are reacting to product. And unlike the fitting rooms, which are available only in Rebecca Minkoff's four stores, VR can scale. That's where Rebecca Minkoff's partners, Obsess and Store No. 8 come in.
"We really believe in this space, and we're focused on incentivizing brands to get on board," said Katie Finnegan, principal at Store No. 8. "The goal is to get the right people to see what's possible. From a tech perspective, it's a chicken-or-an-egg problem. You need to have the technology, the brands and a lot of amazing VR content come together to accelerate it. Customers can't demand it, because they haven't seen what's possible."
Fleishman reiterated that, saying that Rebecca Minkoff is both "leading and following, at the same time," in VR: It's following customer behavior, but leading in terms of where brands have experimented in the space. Fleishman believes that price drops and more widely available technology will get VR in the mainstream.
"We're not coming out of nowhere and playing in VR — it's always in the back of our heads, as far as what's new and emerging technology," he said. "If I'm being honest I would have said we'd be further along at this time, but this is hard stuff."
https://digiday.com/?p=265775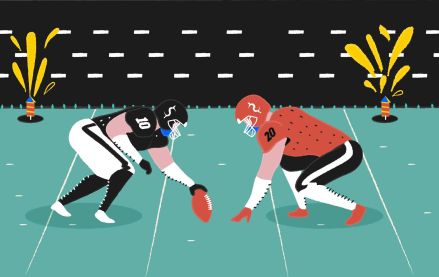 December 6, 2023 • 4 min read
In response to this challenge, the NFL's Detroit Lions have adopted a proactive strategy, introducing an extra channel for their local NFL broadcast. The objective is to broaden advertising opportunities, leverage direct-to-consumer distribution, and establish stronger connections with local fans, with the ultimate goal of increasing preseason viewership.
December 6, 2023 • 4 min read
It's been over a decade since the most recent entry in the wildly popular "Grand Theft Auto" series came out in September 2013, meaning anticipation for "GTA 6" has been building for years. Rockstar titled yesterday's trailer as "Trailer 1," making it clear that the company is poised to launch a massive marketing campaign in the lead-up to the game's 2025 release.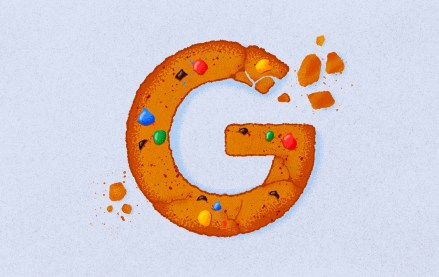 December 6, 2023 • 4 min read
A healthcare client that decided to scrap all conversion tags and cookies within weeks provides a case study for what will likely be a common experience in a year's time.