Trivia enthusiasts and fans of the trivia game app QuizUp have a reason to rejoice: The popular app is teaming up with NBC for a new TV game show.
Set to premier next spring, the interactive game show will pit TV contestants against viewers who have qualified from the app and can play from the comfort of their living rooms. Both answer questions for chances to win cash prizes.
QuizUp became an overnight success after it hit the iOS App Store in late 2013, with more than 5 million downloads in only five weeks, getting its developer Plain Vanilla Games a significant amount of venture capital funding. Today, QuizUp has 75 million users.
"Most games have a shortish lifespan because once you play through them, they are done," said Gabe Zichermann, editor of gaming news and reviews site Gamification.co. "QuizUp isn't especially innovative as a TV property. So can it break out of the noise on TV today? That remains to be seen."
While developers and investors might dread the "Draw Something effect" — what happens when an app experiences a dizzyingly fast growth rate and becomes passé — QuizUp seems to be on the right track for now. Here's how QuizUp built its brand:
By keeping it simple and tapping into obsessions.
For Plain Vanilla CEO Thor Fridriksson, the simplest ideas are often the most powerful. He and his team realized that mobile versions of popular analog games like Scrabble and Pictionary in the form of Words With Friends were beginning to take off. And while Trivial Pursuit had its own mobile app, it was a mere digitized version of the physical playing board and could be improved upon. Thus QuizUp was born.
"We always wanted to be the trivia brand of the 21st century," Fridriksson said. "And while a lot of trivia apps existed, our core differentiator was that we incorporated live-gaming — no one else was doing it."
By making it a social community
QuizUp's ecosystem is inherently social at every step. Users can easily register through Facebook, challenge their friends and compare scores on the progress leaderboards on global, local, country-by-country, and state-by-state lists. They can also easily share their scores to Twitter and Facebook using the app's share function. And with recent updates, they can create, share and play quizzes based around any, or all of their idiosyncratic interests with a few clicks.
"We looked at our retention numbers, and realized that we were bringing together people around their shared interests and they were actively using the social components," said Fridriksson. "We realized we could emerge as a social network. Everyone wants to become a Facebook to some extent."
By crowdsourcing and giving the platform to its fans
QuizUp recently introduced My QuizUp, which gives users the ability to create, share and even play their own content. It's a move to push user interaction, personalize the platform and ultimately convert them into advocates.
"The best marketing and branding is to give the power and tools to the users to get creative," said Fridriksson. "It's like what YouTube did with its creators."
By being brand-friendly
Unlike other gaming apps, in-app purchases have never been a part of how QuizUp makes money — brand partnerships have. Before QuizUp even launched, Plain Vanilla partnered with the Twilight movie franchise to create a sponsored game for the last film in the franchise. In the two years since, it has partnered with several other brands including Google, Coca-Cola and Disney.
Fridriksson said in this way, brands get to align themselves with topics relevant to their brand identities, advertise discreetly and get exposure to millions of players and avid fans.
Header image via Shutterstock. 
https://digiday.com/?p=138882
December 8, 2023 • 3 min read
For Atlas Creative, expanding into Roblox is not solely a play to scale up. The company believes there are concrete benefits that will come with having a hand in multiple metaverse platforms.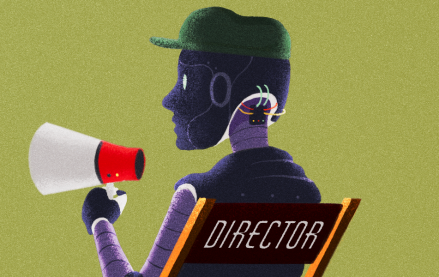 December 8, 2023 • 5 min read
Since ChatGPT became a breakout hit, the names of numerous AI companies and products have entered the cultural vernacular.
December 8, 2023 • 4 min read
Even as linear TV ad spend declines, 23andMe is reinvesting in the channel to boost brand awareness.