Agencies have typically celebrated their new hires with self-aggrandizing press releases for outsiders, and drab orientation programs for the employees themselves.
But some agencies have been stepping up their game when it comes to creatively announcing their new talent — whether it is renting a plane and flying it around New York City with a banner or firing up a 3D printer and turning the faces of the new hires into Pez dispensers.
Here are five agencies and how they have celebrated their newest people:
Allen & Gerritsen
This independent agency with offices in Boston and Philadelphia armed a robot, called "Silent B.O.B," with a laser to etch portraits of all its new hires on wooden coasters.
The robot was also used last year as a part of a project called PicNix.co, where a person could run their friends' accounts on Instagram and shame them if they were guilty of using any of the most common Instagram cliches. "We're a culture that is always pushing things, so we wanted to be as inventive as possible with this," said Andrew Graff, CEO of Allen & Gerritsen.
Red Tettemer O'Connell + Partners
Red Tettemer O'Connell + Partners has a long tradition of welcoming new employees using oddball ways. For its latest stunt, it used a CAD and a 3D printer to create busts of new hires Ron Villacarillo and Ben Levy, turning them into Pez dispensers.
"Industry reports can sometimes be a bit stale when announcing new hires, so we wanted to challenge ourselves," explained Hilary Craven, CMO at RTO+P. Each effort, she said, is "inspired by or celebrates the personality of our new team members."
The agency's Maker Department, which plays a big role in the agency's creative process, usually spearheads the new hire efforts. "We approach these announcements like any other creative brief, it's a way to test out some of our new Maker toys, make waves in culture and strengthen our creative ideation," said Craven.
Tribal Worldwide, New York
Tribal Worldwide recognizes that its employees don't just exist within the agency — often it's what happens outside the agency's walls that inspires them and helps them bring their work to life in a meaningful way. Each new hire is featured on the agency's Facebook page in the "Wild Cards" section, which highlights their creativity and quirks. Their personalities and passions outside of work are also highlighted across Instagram.
"The announcements foster a sense of community among Tribal's fans and allows prospective talent a window inside our agency life," said Rich Guest, President of Tribal Worldwide North America.
PopShorts
Founded in Newport Beach, California, this agency has had a pair of pink board shorts as its symbol since the very start. Not only does every new hire get a pair of these shorts to welcome them on board, but PopShorts also teaches each of them how to surf at the Santa Monica Pier — filming and sharing the content across its social platforms as a welcome gesture.
"We see the pink board shorts personifying the innate, fun nature of our business, and we want new hires to feel welcome to PopShorts with the board shorts as their team uniform," said Rob McCarty, PopShorts' COO. "As we recruit new hires or enlist talent for our activations, we want to be perceived as both bold and with personality – just like the pink board shorts."
Barton F. Graf
While Barton F. Graf seems to have taken a backseat when it comes to announcing new hires using unorthodox ways in recent years, it has released a bunch of hilarious takes on "press releases" in the past.
In 2011, it enlisted a town crier to go around town announcing the hiring of Laura Janness as head of planning, Dean McBeth as director of digital creative and Kelly Donahue as account director. It also used a barbershop singer to celebrate Barney Robinson's appointment as its president that year. In 2013, it  hired a plane to fly over New York City to introduce creatives Brandon Mugar and Dave Canning and creative technologist Jonathan Vingiano.
https://digiday.com/?p=146906
October 4, 2023 • 7 min read
•
•
There are still those who believe that AR has a place in the marketing funnel, however big or small right now.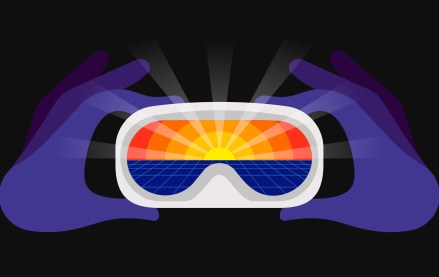 October 4, 2023 • 3 min read
•
•
With Pokémon Go revenues falling year-over-year, Niantic, its developer, is looking beyond its popular augmented reality game to generate profits.
October 3, 2023 • 2 min read
•
•
In episode four of the "Is This The Metaverse?" narrative podcast, Glossy international fashion reporter Zofia Zwiegliska spotlights the brand opportunity when it comes to fashion in the metaverse.