Puma's Willy Wonka Marketing Philosophy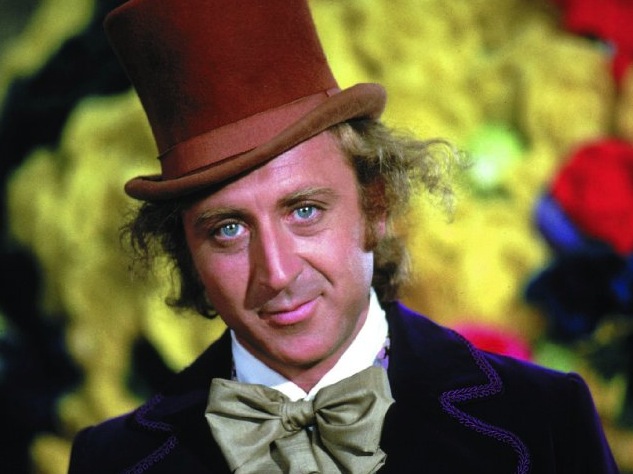 Oompa Loompa Doopity Doo, Puma's got some insights waiting for you. The sportswear brand has established principles for marketing, based on learnings from "Willy Wonka & The Chocolate Factory."
Willy Wonka (played by Gene Wilder) had a lot of technology in his chocolate factory. There was the chocolate river that churned and mixed the chocolate, the room where the geese laid their golden eggs and the TV room. Wonka, however, was less concerned with technology and more concerned with the experience that people got when visiting the factory. He wanted visitors to be surprised and feel the magic in the air. That is the core of the Wonka Factory experience. It is also the core of Puma's marketing strategy.
"Wonka is focused on success in totally different and unique ways," said Adam Petrick, senior global head of brand management at Puma, at the ANA Mobile Marketing conference in New York. "Take his waterfall technology. He says in the movie that it may not be the most efficient way to churn chocolate, but it's the only way to get it just right. Wonka isn't traditional at all. He has his own KPIs that are important to him."
Taking a queue from Wonka, Puma too, isn't your traditional sportswear brand. Sometimes it does things that may not be the most efficient or most traditional. An example of how Puma is trying to differentiate would be the redesign of its store in London back in March. The store is equipped with what Puma calls the Joypad: 32 synchronized digital touch screens that let customers test their memory and reaction time on regularly updated games. The changing rooms are armed with the Puma Peepshow, a red box that opens up with a surprise video inside. The video does not tell you anything or inform you about the brand. It's just a view into another world. One video, for example, just shows a hamster in his wheel. 
Puma is not worried about traditional KPIs. Instead, it places its brand first and thinks about success in brand-focused ways. "We ask ourselves, 'does the experience surprise, delight and give joy," Petrick said.
Consumers walking by what looks like a red telephone in-store will hear the phone ring. Upon answering Puma's "UnSmart Phone," people will hear little jokes and other playful stuff like a cow mooing. It's meant to be funny and show that the Puma brand isn't too serious.
To make the shopping experience easier, there are iPads in the store to let shoppers purchase products directly from Puma's European e-commerce website. It lets people find their size in the colors they want. For those who don't want to be bogged down with bags, Puma lets customers make a purchase using their mobile devices or the iPads in-store and have it shipped directly to their homes.
The purpose, Petrick said, of having all these digital experiences within the store is to give shoppers a tiny little injection of the brand and make people smile. People remember experiences like this and they talk about it to their friends. To Puma, that is the ultimate success.
"The device does not matter," Petrick said. "When people go through the Wonka factory experience, ultimately all the channels are delivering Wonka to the world. Channel does not matter. You have to think about the brand first, then generate ideas and have the ideas guide you to choose the channel. Channel is the last thing we think about. What we have learned is it is important to deliver the brand, not the technology."
Puma Factory, a tablet-based customization platform, lets customers in-store and at home create their own customized Puma sneaker. It's a tactile experience, per Petrick. It's an advanced and high-end experience of the actual materials on the shoe. Petrick said that Puma sees this as the most social shopping experience possible; people gathered around a screen.
"I know what you're thinking," Petrick said. "We are not delivering too much, except for a little bit of branding. That's because we play by different rules. We want to give people a different kind of experience. That's what they remember. Using the mobile channel in a leading-edge capacity is not really right for our brand. I don't think that's what our customers expect from us."
Earlier in the year, when the London store was being remodeled, Puma put up a hoarding wall with QR codes that let people shop Puma merchandise even while the store was closed. Here, according to Petrick, Puma was not adhering to the principles of Wonka, and the QR codes did not do that well. When you think about it, it takes the whole fun out of shopping. People want to feel what they are buying and be in the Puma store.
On the other hand, Puma is seeing great success on Instagram. Its following there has been developing rapidly. Instead of posting pictures of products and such, employees walk around snapping pictures of each other at work and post them to Instagram. These pictures get a lot of engagement. On Facebook, when Puma posts a new marketing campaign or a branded video, it doesn't see as much engagement as it sees when it posts a photo of an employee's footwear.
"All we do is try and infect people with the brand," Petrick said. "We understand how our customer uses mobile and we work with our agencies to take our brand context and translate it into a mobile experience."
https://digiday.com/?p=26094