This is the second story in the "New Agency Model" series, which is sponsored by PulsePoint™, a next-gen ad technology platform that fuses the science of programmatic targeting, distribution and optimization with the art of content marketing.
---
The agency creative team is changing. What used to be an art-and-copy duo is rapidly evolving into an art, copy, technology, strategy, media, and business hodgepodge. We asked senior agency creatives how they envision the agency creative team of the future. Here's what they said:
James Cooper, head of creative at betaworks
The best creatives — and teams — are actually businessmen. The "hacker, hipster, hustler" make-up is a bit of cliche, but cliches exist for a reason. Creative teams need to be able to make their ideas happen. I have worked with teams who have ideas for simple stuff like Facebook posts and then expect someone else to write the post. Maybe 10 years ago, but not now. No one is doing it for you. The Internet has made it too easy to come up with ideas; the challenge now is making them happen in a world of reducing budgets and media clusterfucks. You need to know how something is going to be made, what it's gonna cost, how it will be distributed, and you need to 100 percent believe that you can make that happen. Clients don't buy ideas; they buy people.
Winston Binch, partner and chief digital officer, Deutsch LA
Art directors and copywriters still rule the creative department, and the reason why is that if you just do advertising you outsource a lot of the production; but where this setup breaks down is if you are doing more things, like apps or products. Then the creative team gets bigger, more diverse and nerdy. The way we look at it is that great ideas should come from everywhere, and we encourage everyone to contribute. We have 55 technologists who sit in creative, and so does our invention group — they are all considered creative to us. We believe in specialists, no one is an expert in everything. We don't focus on one new creative team; it changes depending on what the business problem is. If we are doing a product or platform, for example, we generally lead with invention and UX and a designer.
Ivan Perez-Armendariz, chief digital officer, Crispin Porter + Bogusky
I keep thinking the creative team of the future replaces the art and copy with designer and copy. The days of the art director that can't deliver production-ready art are over. By replacing art directors with designers, you make the work better and the agency more efficient. Technologists, hackers and makers are integral to the creative process, but I'm not sure they'll ever be solely responsible for coming up with ideas. At the end of the day, you still need design and copy at the core of the idea-generation process.
Neil Robinson, executive creative director, AKQA
The team of the future will likely defy traditional agency roles especially during the strategizing and ideation process. It will be comprised of hybrids, observationalists and entrepreneurs. As many clients hire strategic and creative talent in-house, there will be a much greater priority for the team of the future to be client-facing problem-solvers, capable of sniffing out real business and consumer problems and nimbly and disruptively imagining the solution. It will have to take more responsibility for inventing, designing, building, owning as more solutions resemble services and as clients see more benefit in thinking beyond the campaign calendar.
Sophie Kelly, CEO, The Barbarian Group
When thinking about the skill sets of agency creative duos, we have to acknowledge that not everything we do today is storytelling in big, bold narratives. Agency creative duos could take a multitude of forms now, and that is a good thing. This doesn't negate the need for seasoned creative leadership at the idea or brand level but rather gives you a much more detailed toolkit with which to tackle a problem. This is reflected in the people we hire — everything from trained writers and journalists from outside of the marketing world and multidisciplinary ITP grads, to interaction designers and heavy computer science thinkers.
Gaston Legorburu, worldwide chief creative officer, SapientNitro
The art director, copywriter partnership unlocked something good, but that was only the beginning. Having a diverse mix of people in the room — a social wizard, business people and technologists — that's when great stuff happens. It's about having people in the room with different viewpoints and getting them to work together. If you're a digital person and you showed up at an old-school ad agency, there's an implied hierarchy. There's the guy in the corner office who thinks he's the ideas guy. That's not the future of what a creative department should look like. It should be equal. If I hire a senior creative person, whatever the discipline, I say your job is to come into work and teach these guys two things, and learn two things. I have strong feelings around that idea. It's about creating a culture that embraces diversity of perspective.
Image via Shutterstock
https://digiday.com/?p=64513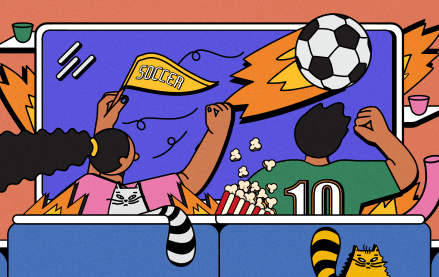 December 1, 2023 • 4 min read
Even if a game isn't make or break, sports leagues and brands want fans to be paying attention — and they're hopeful new strategies will get it.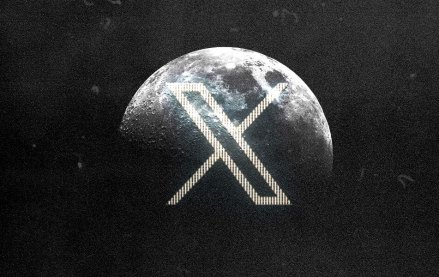 November 30, 2023 • 4 min read
In the packed DealBook conference in New York yesterday, owner Elon Musk bluntly told them to shove it.
November 30, 2023 • 2 min read
WorkTok, or CareerTok, is in full force. Combined, those hashtags on TikTok have over four billion views and it is benefiting Gen Z.