'Prove success in the Bay Area': Alaska Airlines is increasing its advertising in California with hopes of doing so nationally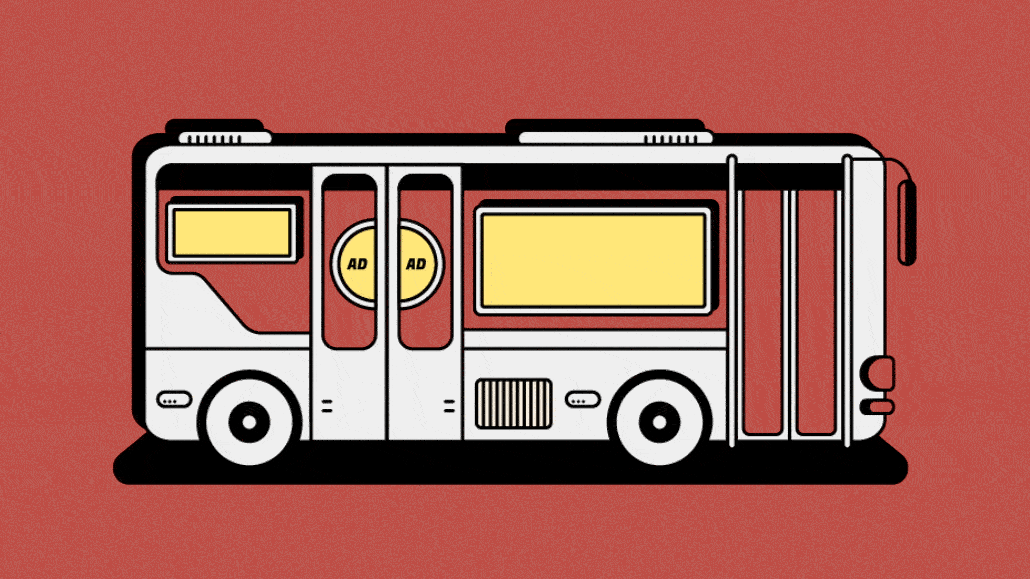 Ivy Liu
This year, residents of California's San Francisco Bay Area are likely seeing more advertising from Alaska Airlines. The airline has added out-of-home placements, print ads and podcasts to its advertising mix as well as TV spots during the Olympics and the Super Bowl.
The airline is aiming to prove the success of its current ad campaign to a crucial target demographic: California, the most important market for Alaska Airlines, according to Natalie Bowman, director of marketing for the airline. Alaska Airlines wants to be "the most successful west coast airline" — before it eventually takes a more national ad approach.
"From a media strategy standpoint, we wanted to make sure we showed up in places that were part of San Franciscans' daily existence and that we showed up in places we hadn't been in," said Bowman. "If we prove success[ful] in the Bay Area, you can easily see [this campaign] expanding and showing up in more places."
The current ad campaign, which stars TV personality Tan France and highlights care as a main differentiation for the airline, was created by Mekanism and designed to work as a national ad campaign. Throughout 2022, Alaska Airlines plans to continue to advertise heavily in the San Francisco Bay Area and then expand to other parts of California. After that, the airline's marketing team plans to make the case to expand the same campaign to more markets.
It's unclear how much Alaska Airlines is spending on its increased advertising in California as Bowman declined to share exact figures. That said Bowman did share that it's the "highest media spend we've had in the marketplace in over 10 years" and that "we significantly invested in this campaign in ways we haven't before."
Alaska Airlines spent $12.9 million on advertising during the first nine months of 2021, up from $6.2 million spent during the same time period in 2020, according to Kantar. Those figures exclude spending on social media advertising as Kantar does not track those figures.
Using one region as a test case to eventually increase ad budgets elsewhere isn't an unusual approach. Tourism boards will often take a similar approach with OOH and print work in one region and eventually expand elsewhere, according to Duane Brown, founder of performance marketing shop Take Some Risk.
Allen Adamson, brand consultant and co-founder of Metaforce echoed that sentiment: "If it doesn't work with your most important market and your most important target then it doesn't make sense to throw more gasoline on the fire. If it can move the needle where it matters most it will move the needle in the rest of the country."
That's not to say that Alaska Airlines is solely focused on California. The airline is taking what Bowman calls a dual approach to its media with the regional focus on San Francisco as well as the national ad approach digitally on platforms like TikTok. Previously, the airline ran a hashtag challenge, Alaska Air Karaoke, on TikTok which generated over 5 billion impressions, per Bowman. Using both TikTok and more traditional ad placements like OOH in San Francisco helps to "create a broader, more national layer of awareness while we're going deeper with the care-focused storytelling in the Bay Area," said Bowman.
"Alaska Airlines' regional travel campaign approach allows their marketers to better understand local market dynamics, by channel," said Mack McKelvey, founder and CEO of SalientMG. "We know that 78% of the workforce will be commuting at least part-time in the first half of 2022, especially in rural (88%) and large urban (80%) areas, according to OAAA's recent Harris Poll. That means, OOH cannot and should not be overlooked, as it offers huge relevance for brands. Alaska Airlines is cleverly integrating a TikTok tie-in to bridge traditional and digital."
https://digiday.com/?p=440501