Hollywood studios and video-game makers are already toying with virtual reality, but it turns out advertising production companies aren't far behind.
Earlier this year, HBO gave SXSW attendees a unique peek at the future (and some vertigo) with "Ascend the Wall," a breathtaking VR installation that let user strap on Oculus Rift goggles to climb the Wall in "Game of Thrones." More recently, Coke created a World Cup experience where fans could travel through Brazil's Maracena Stadium via Oculus Rift.
Just this week, production company Unit9 launched a dedicated VR division that it hopes will make it the first vendor choice for agencies and brands betting on this immersive future of advertising.
"VR is not merely an extension of film or digital production," said Henry Cowling, creative director of Unit9 VR. "It's a unique creative discipline requiring new skills, creative processes and talent."
Unit9 had already done a few major creative projects using VR, including "Wear the Rose," an Oculus experience that put fans inside an England rugby team practice, and "Experience 5Gum" which made users feel like they were flying by integrating VR with Kinect. But only now did it feel the time was right to create a standalone department to "demonstrate" its serious commitment to the medium.
Unit9 isn't alone. Also getting into the VR game is Framestore, which opened a dedicated VR unit this summer, with about 40 employees that specialize in the technology. (Unit9's team is about 10 people.) Framestore was behind the HBO project and next week will unveil another massive virtual reality project for a brand — a travel experience for Marriott, created with agency Relevent.
Advertising on virtual reality is likely to take many forms. Entertainment marketers are a natural fit, as HBO showed, but so is travel — transporting people to far-off locales by just making them strap on a pair of goggles. Last year, Nissan let visitors at the Tokyo Motor Show put on Oculus goggles to "drive" the car through different terrains.
But until headsets become more commonplace and available to the public, marketers are limited to keeping their ads as one-off stunts, rather than functions. By the time you can walk into a BestBuy and pick up your own VR headset, these shops hope to have the early-adopter advantage.
The cost to create VR scenes, like the those inside the "Game of Thrones" experience, is relatively low. According to an agency creative familiar with the process, it costs under $1.5 million — about the same as a CGI-based TV spot. The Oculus Rift kit, sold to developers and not to the public, is priced at $350, although there are plans underway to make the consumer version cheaper.
But while it's cool, and relatively cheap, it's not easy to pull off. Unit9's Cowling said that live action VR is difficult to create — jerky camera movements can give viewers nausea, for example. Mike Woods, global head of digital at Framestore, said that his new unit also required the creation of new roles: virtual director of photography, for example.
"This isn't a medium for film directors," he said. "There are genuine patterns emerging." Knowledge of gaming, 3D and motion capture, for example, is table-stakes when working with VR.
But by next year, Facebook will have theoretically taken strides to figure out exactly what it will do with its newly purchased Oculus Rift technology. Sony and Samsung will also have launched their own VR headsets. Cowling thinks that for now, the fact that consumers can't readily access headsets makes the work "more compelling." "Now is the time for brands to start to position and envision their VR content for the mass market," he said.
To get the word out and get more clients, Unit9 plans to open up a pop-up showcase in London this week to demo the tech to brands. Next week, Oculus will host its first-ever developers conference, which Unit9 and Tool will attend, to provide feedback and guidance to those developing on the platform.
Tool of North America is taking a different tack, though. The production house has launched a couple of VR projects, including one Oculus Rift tour of South Park, but managing partner, digital Dustin Callif thinks VR is just "another tool" that doesn't need a dedicated unit. "I believe VR and Oculus has a huge future, which is why Tool's artists and digital team are creating experiments for Oculus, but I do not believe you need a dedicated arm to be successful at this," he said.
"My gut tells me that's just salesmanship," he said. "Maybe two years from now, it'll pay off, but right now, it's so new and experimental that I don't see the point."
https://digiday.com/?p=87617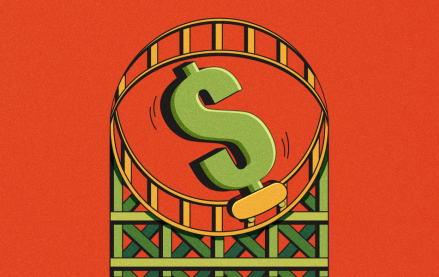 December 7, 2023 • 5 min read
In this week's Digiday+ Research Briefing, we examine the challenges facing programmatic advertising, how publishers, brands and retailers are giving up on X, and how publishers and brands are rapidly increasing their use of AI, as seen in recent data from Digiday+ Research.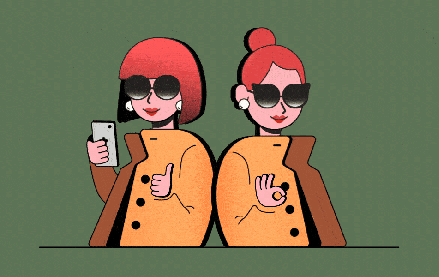 December 7, 2023 • 4 min read
The creator economy is on its way to becoming more like the programmatic market than many advertisers realize.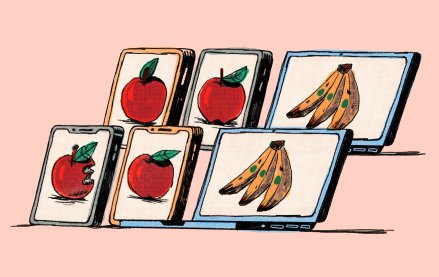 December 7, 2023 • 3 min read
Marketers for major CPG brands in particular have been managing a trickier relationship with those retailers.