There's no shortage of brands that are churning out their own digital content these days. Not many, however, are publishing books with it.
But 2-year-old data-crawling startup Priceonomics recently published "Everything is Bullshit," a collection of essays born out of its increasingly popular company blog. Like most brands, Priceonomics treats its blog as the top part of the classic purchase funnel. The more content it creates, and the better that content does on platforms like Facebook and Twitter, the more people it will expose to its brand. And, ideally, some of those people will become customers of its core business — crawling the Web for data about industries like real estate and retail.
Priceonomics's content is an odd mix, with crowd-pleasing stories that examine the business of Phish, the forgotten Domino's mascot, and the rise of the $8 ice cube. But Priceonomics is largely avoiding the temptation of giving these big stories superficial 200-word treatments. Most of its content rings in at over a thousand words and often includes data and insights from the company's core product.
"We think of ourselves as just making great content, not doing content marketing," said Rohan Dhar, CEO of Priceonomics.
Priceonomics's data-driven approach puts it in the content-marketing tradition of companies like OKCupid and Pornhub, which have also used their propriety data to push their brand to bigger audiences. Using data, as it turns out, is a good way to stand out.
The stories have been successful. Priceonomics's most popular piece, a look at how much it costs to book concerts for popular bands, has been viewed 1.2 million times since May. Its second-most-popular story, which examined the questionable value of diamonds, has gotten 400,000 views since May of last year. Most of its output hovers around 100,000 pageviews, a feat that Priceonomics has pulled off with just two writers.
While comScore doesn't track Priceonomics, Dhar said the site gets an average of 1 million visitors a month, depending on whether individual stories go viral.  That's a tenfold increase over last year.
Beyond traffic growth, the blog has already paid off in more direct ways. Dhar pointed to a story the site ran in April about the business model of RetailMeNot, which offers online shoppers coupon codes for retailer websites. Weeks later, Google introduced its Penguin algorithm, which decimated RetailMeNot's traffic. Suddenly, interest in the Priceonomics story spiked, thanks in large part to hedge fund managers who wanted to understand what was next for RetailMeNot. And many of those hedge fund managers went on to pay for Priceonmics's data.
All of this is surprising considering that, with the exception of big brands like Adobe, GE, and Xerox, most content marketing has fallen flat among readers. Lots of brands today want to be publishers, but only a handful are any good at it.
Brian Clark, CEO of Copyblogger, which monitors trends in content marketing, said that Priceonomics's content works well for the same reason that content on BuzzFeed and Mental Floss performs well. People are sincerely intrigued and interested in sharing it, a feat that few brands have been able to pull off." They write fascinating stories about strange situations or origins of stuff we all take for granted," he said. 
The problem, however, is that the audience for Priceonomic's blog content consists mostly of fickle social sharers, not people who might be interested in paying them for their services. Most people might not even know that Priceonomics sells data services in the first place. That's the balance that the site has to strike.
"I hope it's working, because I love getting their emails," Clark said.  "But I would be surprised if it's converting into as much new business as they'd like."
https://digiday.com/?p=82043
September 28, 2023 • 4 min read
•
•
Some content creators are using generative AI tools to spark new levels of creativity and innovation and are sharing their experiences online in how they're using these tools to streamline their workflows and boost productivity.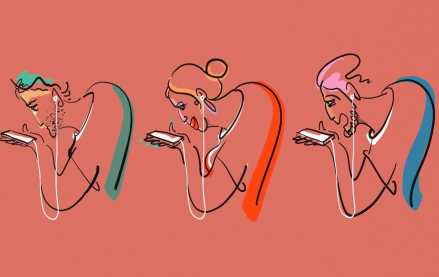 September 28, 2023 • 6 min read
•
•
In this edition of the weekly Digiday+ Research Briefing, we share focal points from Digiday's recently released reports on marketers' evolving social media tactics, including how they're using Facebook less and diving into YouTube Shorts more.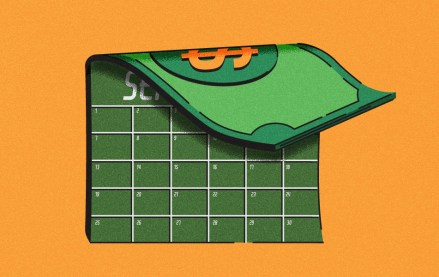 September 28, 2023 • 4 min read
•
•
In 2023, some brands' executive boardrooms are still insulated from the chill of crypto winter, for better or worse. But the rising pressure of crypto skepticism has made it more urgent than ever for companies to figure out how to use blockchain technology to support their core offerings and customer base rather than simply dropping branded NFTs and hoping for the best.